The AEROBIC system (also known as the oxidative system) is the slowest acting energy system in our body, yet it is capable of creating the most energy. At rest, around 65-70% of your energy comes from the utilization of fat, 25-30% comes from carbohydrates, while less than 5-10% comes from amino acids (protein). As intensity increases, these percentages shift - carbohydrates become more important because of its quicker availability in the body. That's why you need adequate blood sugar (carb) levels when exercising or doing intensive activity. The aerobic energy system is the predominant system involved in exercise lasting 2-3 minutes, to hours and even days. The aerobic system (aero meaning air) requires oxygen to utilize fat stores (body fat) and carbohydrate stores (in your muscles and liver). 
And that's why MMA Specific Programming and Periodization is so important – because it allows you to train strategically AND synergistically, working the right attributes at the right time, avoiding these major MMA training screw-ups and resulting in consistent gains while completely eliminating excessive soreness, fatigue, overtraining and injury.
I don't mark the rest periods in between sets or exercises. Rest as long as you need and approach each set as recovered as possible. Avoid failure. You should stop each set before you can't lift any more, and rest longer if you need to so that you can follow along with the workout. The recommended starting weights assume familiarity with the exercises. If you are new to a program like this or are detrained, add a few reps to each rep max recommendation. For example, where it says "3 x 5 with your 8-rep max" instead, do 3 x 5 with your 10- or 11-rep max instead, as the work out will rapidly become too difficult to do with your 8-rep max.
"I am still in Prague teaching English and I am currently the director of a teacher training program here that I established. Martial Arts in this city is pretty seedy and usually cater to the Russian Mob type. The techniques are always completely overshadowed by the use of brute force. The end result is that you never seem to improve in grace or understanding – only in aggression. I wanted you to know that your school is the best training facility that I have ever been to and you are easily the best teacher I have ever had. I just wanted to thank you for your never-ending patience with me and the rest of your students. I know it must be frustrating to have to demonstrate techniques over and over again and correct students mistakes. Thank you for taking the time to show us the details of proper form and technique."
Our new members include men & women that range from the total beginner, to professional fighters and high ranking martial art instructors.  Everyone starts at a level appropriate for their existing skills, and advances at their own pace. In every class, we divide beginners into one group, and intermediate-advanced into a second group. No matter what your skill level or fitness level, our instructors will make your transition into class easy and enjoyable! Click Here if you want to read over 150 Reviews from Warrior's Cove Members!

The Team Quest kids MMA program is for kids ages 5 -11years old and allows students to learn skills in MMA, Jiu Jitsu, Kickboxing, Boxing, Wrestling, Submission Wrestling, Karate & Tae-Kwan do. If your child is looking for a change from regular sports, then this is it. The Team Quest kids MMA in Portland program empowers kids through Martial Arts to become focused, self disciplined and respectful to others.
Zone 5 often called anaerobic or VO2 max training, is considered true high intensity training. Training in Zone 5 is responsible for increasing an athlete's ability to produce force in a metabolically acidic environment. Paired with the large amounts of perceived exertion, the duration of which this intensity can be held is severly limited compared to lower and moderate intensity training.
Tiffany is an American Muay Thai kickboxer who competes in the bantamweight division. Originally a Shōrin-ryū karate practitioner, van Soest began Muay Thai at the age of eighteen and was both a state and national titlist as an amateur before turning professional in 2011 and winning the WBC Muaythai International Super Bantamweight Championship the following year.

One misconception about energy systems is that each energy system completely turns on or off during various intensities and durations of exercise. Instead, all three energy systems contribute to energy production during all modalities and intensities of exercise. The relative contributions of each will depend on the velocity and force demands of the exercise bout or sport.
"It really came together out of nowhere, and here we are, man. Contract signed. It's happening, April 13th. ... You know what the crazy thing is? I came through South Florida seven weeks ago and I just stayed here. I didn't go back home. I felt like something big was coming. ... Here we are, I'm fighting for the belt. ... Something in my brain flipped [once I got the call]. I went from just being out here training, having fun, to that next training session, I was locked in just like that. I know the task ahead of me, I know what it's going to take of me, and I just know — I know what it takes to be a world champion. I've been around world champions and it's just in me. I just know what it takes to be a world champion. I'm going to show you all on April 13th.' h/t MMA Fighting • Watch The MMA Hour
MMA is a complex sport that involves many different art forms. Fighters are forced to balance all aspects of their fight training, including boxing, Muay Thai, kickboxing, wrestling, jiu jitsu, drilling, technique, sparring and more. On top of this, they also need to fit some type of strength and conditioning plan, pay their bills, eat, sleep, and manage to squeeze in a personal life (family, friends, kids, etc).
Time limits were established to avoid long fights with little action where competitors conserved their strength. Matches without time limits also complicated the airing of live events. The time limits in most professional fights are three 5 minute rounds, and championship fights are normally five 5 minute rounds. Similar motivations produced the "stand up" rule, where the referee can stand fighters up if it is perceived that both are resting on the ground or not advancing toward a dominant position.[80]
Perform sport-specific, strength-training moves using body-weight exercises. MMA coach Doug Balzarini recommends integrating movements -- such as the sit-out, bear crawl, sprawl and complex inchworm -- to prepare for a fight. Each of these movements improves balance while working core, upper and lower-body muscle groups. Include these exercises with your resistance-training workouts, performing three to four sets of 10 to 12 reps each.
The actual curriculum of SPARology™ borrows very heavily from the foundations of Wrestling, Muay Thai and Boxing and steeped very deeply in each of the respective training methodologies. The SPARology™ structure necessitates that participants spend copious time in specific, though limited, sparring situations. As students develops in these situations and become more competent, more variables are added to the situations, allowing students to progress in a strength-based fashion. The results are a well rounded skill set developed at a level of comfort that adds to overall program retention. This "matrix" allows each athlete to forge a personal pathway or style, and as the old saying goes: "Styles Make Fights!"
Armed or unarmed - what type of combat altercation are you faced with? Is your opponent armed or unarmed? For example, in street fighting, what type or weapon is the assailant holding (i.e. handgun, knife, baseball bat or heavy chain). Avoid using flexible weapons (chains, belts, key chains, etc.) in a real street fight. For example, some self defense instructors advocate using a kubotan as a flexible weapon by flailing the key portion across an attacker's face. Such flexible weapons are ineffective for fighting in the streets. Here are some reasons why:
"The training I have received at the Cove is top notch. Mr. Arnebeck always answers my question no matter what it is. I feel that the training pertains to real life situations that may occur, not just the competition end. I love that I get a well rounded training as well. One day working on my feet the next on the ground. As a wrestler for many years I have been taught many moves on the ground. MMA teaches me a more effective and safer ways to defend myself on the ground. Training with Mr. Arnebeck and his assistant instructors is something that I look forward to every week."
No-holds-barred fighting reportedly took place in the late 1880s when wrestlers representing style of Catch wrestling and many others met in tournaments and music-hall challenge matches throughout Europe. In the USA, the first major encounter between a boxer and a wrestler in modern times took place in 1887 when John L. Sullivan, then heavyweight world boxing champion, entered the ring with his trainer, wrestling champion William Muldoon, and was slammed to the mat in two minutes. The next publicized encounter occurred in the late 1890s when future heavyweight boxing champion Bob Fitzsimmons took on European wrestling champion Ernest Roeber. In September 1901, Frank "Paddy" Slavin, who had been a contender for Sullivan's boxing title, knocked out future world wrestling champion Frank Gotch in Dawson City, Canada.[17] The judo-practitioner Ren-nierand, who gained fame after defeating George Dubois, would fight again in another similar contest, which he lost to Ukrainian Catch wrestler Ivan Poddubny.[16]
Small, open-fingered gloves were introduced to protect fists, reduce the occurrence of cuts (and stoppages due to cuts) and encourage fighters to use their hands for striking to allow more captivating matches. Gloves were first made mandatory in Japan's Shooto promotion and were later adopted by the UFC as it developed into a regulated sport. Most professional fights have the fighters wear 4 oz gloves, whereas some jurisdictions require amateurs to wear a slightly heavier 6 oz glove for more protection for the hands and wrists.
From The Ground Up™ uses the best of wrestling and Brazilian jiu-jitsu, with an emphasis on the "goals" for groundfighting, as opposed to the goals for protracted grappling. Essentially, From The Ground Up™ is the absent modality for self-defense practitioners that do not want a sport based grappling program, while recognizing "the need to get wet, in order to not drown."
Try an MMA class to learn more varied techniques. Many local gyms offer MMA classes, and some gyms ("MMA gyms") are centered entirely around martial arts. Trying an MMA class once a week or few weeks can help you learn new techniques and spar with other MMA fighters. Incorporate this into your schedule, especially if you are not training with a coach or other MMA athletes.
For world-class fighting at its highest level, look no further than July's five-rounder between strawweight champion Joanna Jedrzejczyk and Claudia Gadelha. An intense fight from start to finish, Jedrzejczyk proved her championship mettle in the toughest fight of her career, and Gadelha showed that she has the talent and determination to make another run at the crown.

These kickboxing classes at Team Quest Portland are offered at the beginner, intermediate and advanced levels. The class is typically 1 hour long and involves pad work using focus mitts, Thai pads, kick shields and heavy bags. The kickboxing training program at Team Quest in Portland is designed to teach students striking combos through our numbering system. 
Ministry of Youth Affairs and Sports (India) has not recognized Mixed Martial Arts as a sport in India. But the sport is growing fast and the Sports Ministry has given direct permission to host events to the biggest and oldest MMA Organization in the country - the All India Mixed Martial Arts Association (AIMMAA).[225] AIMMAA is also the sole representative of the Global Mixed Martial Arts Federation in India.
There are multiple contrasting studies on whether the addition of more frequent high intensity endurance training yielded any performance improvements. Some researchers found athletes that don't respond well to high volume low-intensity training showed greater improvements when they increased their frequency and volume of high intensity training. However on the contrary, the benefits of performing more high intensity training in already well-trained athletes, are limited.
The actual curriculum of SPARology™ borrows very heavily from the foundations of Wrestling, Muay Thai and Boxing and steeped very deeply in each of the respective training methodologies. The SPARology™ structure necessitates that participants spend copious time in specific, though limited, sparring situations. As students develops in these situations and become more competent, more variables are added to the situations, allowing students to progress in a strength-based fashion. The results are a well rounded skill set developed at a level of comfort that adds to overall program retention. This "matrix" allows each athlete to forge a personal pathway or style, and as the old saying goes: "Styles Make Fights!"
Freeze – never end up here… when you are so shocked that you don't know how to react…. imagine some 6'9″ 300 lbs muscled up bad dude yelling at your face in threatening manner or like standing few inches away from grizzly bear (assuming the bear is behind the zoo cage) but still… your brain will be filled with rush, fear, anxiety, freeze, etc… understand yourself… understand what you are fearful of, why and ways to conquer that.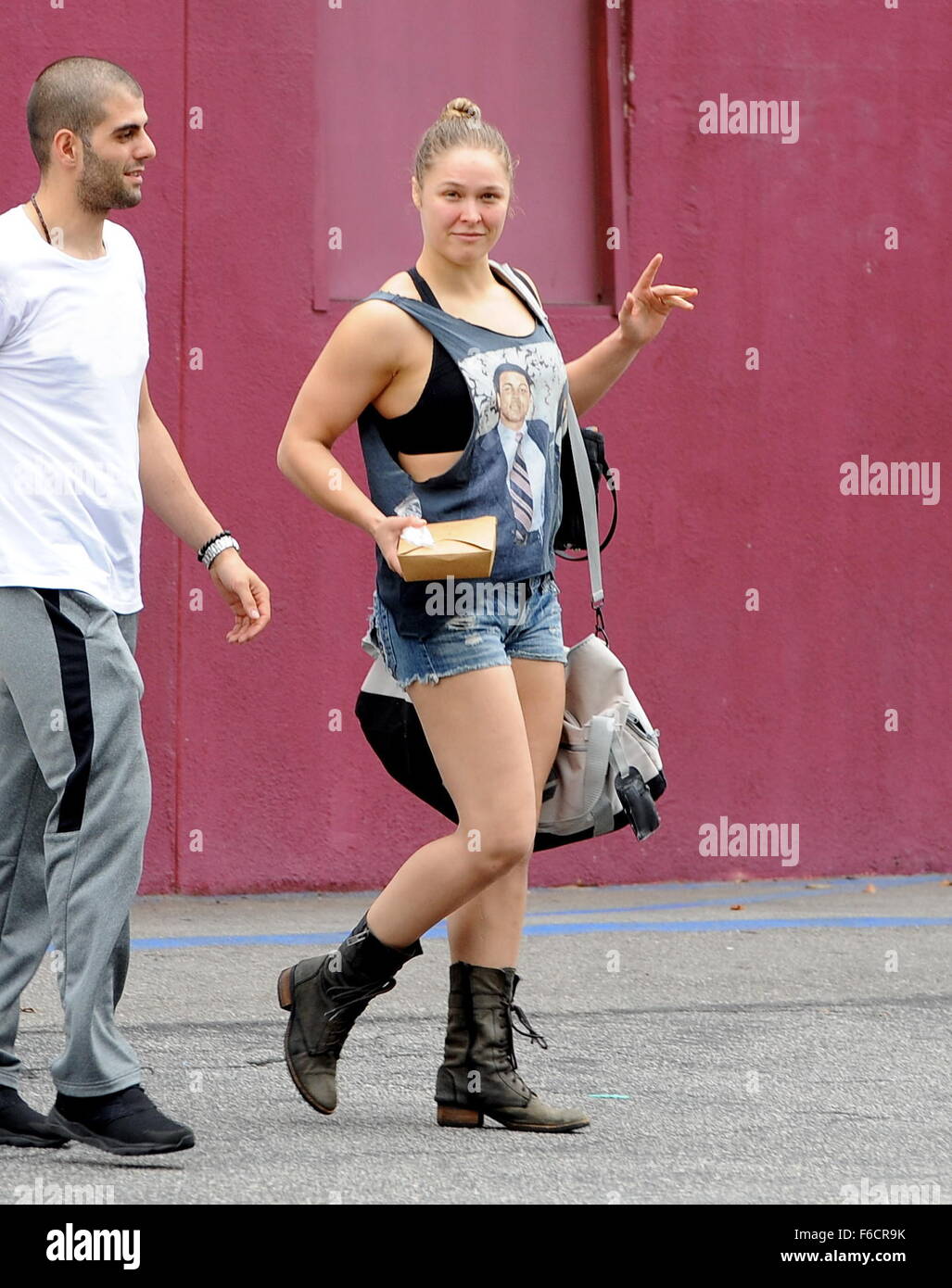 Camozzi's typical heavy bag routine consists of three, 5-minute rounds, each followed by 1 minute of rest. Each round focuses on a different aspect of training. "I like to start with one, 5-minute round of just boxing, hands only. This should be done at a high pace with a high volume of punches," he says, adding that you should mix up your speed and power, working long-range and close-range punches. "A lot of times I'll throw three- to four-punch combos fast, making one of those punches as hard as I can. It's good to change up the rhythm."
2) Way Down Way Back-Feet spread more than shoulder width apart, torso erect, arms at shoulder height to the sides, elbows bent at right angle with fists pointed up. Bring fists to stomach striking stomach and then immediately bend forward at the waist and lightly striking fists to floor, as you arise, again strike fists to stomach and then return to starting position. This is a ballistic exercise done quickly with intensity and is designed to warm up the shoulders, torso, and stretch the lower body.
One major area of focus for MMA fighters is their core.  Core training is based around strengthening abdominal muscles and is key to MMA athletes.  Building the abdomen helps in taking punches. Successful core training could include exercises like sit-ups, crunches, and leg raises.  Many athletes work with additional weights and medicine balls in order to accelerate their strength development.

What is it? The literal Hebrew translation of Krav Maga is "battle contact" and we can't think of a better description. It was developed by the Israeli Defense Force to be used in real-life combat situations. In addition to punches, kicks and throws, it teaches real-life scenarios like how to disarm an attacker. Rubber knives and guns will make appearances.
The only way to stop your opponent in a fight is to inflict enough damage so he is incapable of further aggression. This means you have to know what anatomical targets are available for you to attack in a fight. This is actually important form both offensive and defensive reasons. Essentially, this means you have to assailant's anatomical targets are located in one of three possible target zones.
The clinch or "plum" of a Muay Thai fighter is often used to improve the accuracy of knees and elbows by physically controlling the position of the opponent. Anderson Silva is well known for his devastating Muay Thai clinch. He defeated UFC middle weight champion Rich Franklin using the Muay Thai clinch and kneeing Franklin repeatedly to the body and face - breaking Franklin's nose. In their rematch Silva repeated this and won again.[141]
Strange comments in elevators make Maia suspicious. She and Marissa discover someone has made a fake Twitter profile for her. Diane is handling a fertility case with a clinic that has closed and donated 11 of 12 eggs for research. The 12th egg has been fertilized and is being prepped for implantation. Diane brings suit before that can happen. Mike Kresteva, the head of a task force hoping to curb police brutality, stops by to meet with Adrian. Diane warns Adrian that Kresteva is not always straightforward. Maia and Marissa track down an old boyfriend of Maia's, who they think is responsible for the Twitter impersonation. Adrian, Diane and Lucca are served with subpoenas to testify before a grand jury being prosecuted by Kresteva. At Lucca's request, Colin speaks with his boss about Kresteva. With Marissa's help, Maia finds a way to retaliate against her old boyfriend. The fertility case has Diane and Barbara thinking back on what could have been. The two women bond for the first time while Diane considers reaching out to Kurt. Kresteva is undeterred and pushes forward with his intentions. The judge rules on the owner of the embryo.
Under the direction of his movement coach, Ido Portal, McGregor assumes a squat position, and catches sticks as they slowly fall to the training mat. He dodges Portal's advances with handstands, crawls on the mat like a sauntering bear, and balances a stick on his feet while lying on his back. These maneuvers may seem disjointed and experimental, but they're deliberate, and have helped broaden McGregor's sense of clarity amid the unceasing chaos of a UFC title fight.
Trainer Martin Rooney, according to an article on T-nation.com written by Rooney and Bryan Krahn, advises against spending too much time trying to find the ultimate training program. He sees too many fighters attempting to copy a famous fighter's workout in an attempt to emulate them, doing the latest fitness craze or doing endless circuits until they throw up. In his experience, the top fighters and trainers do low volume work, basic strength training and sprint work along with their technical work. In his mind, the keys to a good program are technical work combined with basic strength training and sprinting while also ensuring you get enough rest.
Note that this workout is very simple. For example, you might ask, "Only three sets of pressing for the first workout?" Yes. Do not do more than mentioned. Sometimes volume is low to allow you to adjust to the new program or to allow for strategic deconditioning. Also, combat athletes are among the most prone to overtraining, especially if they are training in their skilled disciplines three or more times per week. Given that scenario, this workout will be perfectly adequate for results.
The HawaiianMiles rewards program is ideal for those traveling from the United States, Asia and the South Pacific to the Hawaiian Islands. Hawaiian Airlines serves more than 25 domestic and international destinations and provides nonstop daily service to Hawaii from multiple U.S. cities. The HawaiianMiles program offers a variety of ways to earn miles, from booking flights and hotels to shopping at Hawaiian Airlines partner vendors. Earn more miles on everyday purchases by signing up and using the Hawaiian Airlines World Elite Mastercard from Barclays. You can redeem your miles for future hotel stays, car rentals and flights on Hawaiian Airlines and its airline partners, which include JetBlue and Korean Air.
In February 12, 1963, three karatekas from Oyama dojo (kyokushin later) went to the Lumpinee Boxing Stadium in Thailand and fought against three Muay Thai fighters. The three kyokushin karate fighters were Tadashi Nakamura, Kenji Kurosaki and Akio Fujihira (also known as Noboru Osawa), while the Muay Thai team of three had only one authentic Thai fighter.[26] Japan won 2–1: Tadashi Nakamura and Akio Fujihira both knocked out their opponents with punches while Kenji Kurosaki, who fought the Thai, was knocked out by elbows. It should be noted that the Japanese fighter who lost, Kenji Kurosaki, was a kyokushin instructor, rather than a contender, and that he had stood in as a substitute for the absent chosen fighter. In June of the same year, karateka and future kickboxer Tadashi Sawamura faced top Thai fighter Samarn Sor Adisorn: Sawamura was knocked down sixteen times on his way to defeat.[26] Sawamura went on to incorporate what he learned in that fight in kickboxing tournaments.