After UFC middleweight champ Robert Whittaker was unable to fight due to a sudden hernia and other medical issues, his opponent Israel Adesanya called for him to be stripped, and Kelvin Gastelum wandered around with his friend flyweight champion Henry Cejudo's belt and anointed himself champ. Now Adesanya and Gastelum fight for the interim belt at UFC 236 on 4/13, and the champ is taking it in stride: "I think they jumped the queue a little bit and I feel for the other middleweight contenders, the top dudes, but I think it's good for them to fight it out, to have to have that run before they get a shot at me. I need a little bit of time and they've got something to do now. ... A better thing to ask is are Adesanya and Gastelum gonna fight for Cejudo's belt? [Laughing] Or is it gonna be a new one? Does he give it back? I'm not sure." h/t MMA Fighting
Train for cardio first, then power, then strength, then mix in some stamina. Your best and most effective workouts will combine all four. The great thing about programming your workouts is you can get creative and have fun doing it. There is an endless mixture of exercises, routines, reps, and time limits, that can produce incredible fitness. If you think that running, or rowing are the only ways to build up your cardio, then you need to read on and find out how you can get very creative with your exercises. How about punching a bag 4 times, then doing a sprawl and standing up and doing, two kicks on the bag, then doing a backdrop, then do 5 squat jumps, 5 push ups, and repeat those movements as quickly as you can for 9 minutes, then rest for a minute and repeat for another nine minutes. You have just combined unbelievable cardio, with power, and strength, with stamina all in one workout. Combining all of the characteristics of fitness is the best way to train. For instance doing a 5K run is great for your stamina and cardio, but it does little for your strength or power. Doing max deadlifts doesn't do much for your cardio or stamina, but it is great for your strength, Learn how to mix and match your workouts and you will get the best results, and have the most fun doing them… PS any strength or power movement done with reps that get your heart rate up, and your breathing labored, becomes cardio.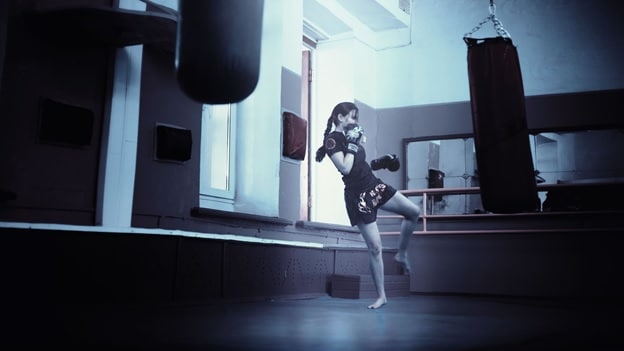 "I began training at the Warrior's Cove after being introduced to the Army Combatives Program while preparing for a deployment to Iraq. I found the instruction at the Cove to be much more technical and in-depth that what the army could provide. My initial goal was to begin competing in grappling tournaments, which I was able to do after about a year of training. I was not very interested in the striking aspect at first, since I thought actual sparring and competing in mixed martial arts would be too intense for me. However, since Mr. Arnebeck incorporates complete striking and mixed martial arts training with the jiu-jitsu program, I was able to learn them both at the same time in an effective manner without feeling out of my comfort zone. Soon I felt that I would be comfortable competing in mixed martial arts, so I took my first professional fight after 2 years of training at the Cove and I have not stopped competing and training since. I am currently an assistant instructor at the Warrior's Cove and I enjoy being able to share the knowledge I have acquired over the past 4 years with people who are as excited to train and to learn as I am. Thank you Mr. Arnebeck and all of the great training partners at the Warrior's Cove!"
The workout lasts approximately as long as a real championship MMA fight: five rounds. In those rounds, you'll perform a little of nearly every kind of exercise that fighters use to prepare for battle, from jumping rope to body-weight circuits to combinations on the heavy bag. Use it to get in fighting shape, and then watch the real fights from the safest of your couch. But if you want to work out like a real warrior, try stealing the routine that Genghis Khan had his armies do.
2) Way Down Way Back-Feet spread more than shoulder width apart, torso erect, arms at shoulder height to the sides, elbows bent at right angle with fists pointed up. Bring fists to stomach striking stomach and then immediately bend forward at the waist and lightly striking fists to floor, as you arise, again strike fists to stomach and then return to starting position. This is a ballistic exercise done quickly with intensity and is designed to warm up the shoulders, torso, and stretch the lower body.
During an actual fight, you will be under a tremendous amount of stress. This often causes many people to tense up and actually hold their breath as they are fighting. Breathing is one of the most important and often neglected aspects of real street fighting training. Proper breathing promotes muscular relaxation and increases the speed and efficiency of your compound attack. The rate at which you breath will also determine how quickly your cardiorespiratory system can recover from a real street fight encounter. NOTE: Remember to always exhale when executing a striking tool or technique in a real street fighting situation.
What to expect: Most Krav Maga programs thrive on intense workouts with lots of drills. Fighting when your tired is a key skill and most Krav Maga programs are extremely adept at getting you to that point. Also, some of the main techniques involve stuff that's flat out banned in other arts. Kicks to the groin? Eye pokes? Throat rakes? Joint breaks? All part of the game. A big part.
"It really came together out of nowhere, and here we are, man. Contract signed. It's happening, April 13th. ... You know what the crazy thing is? I came through South Florida seven weeks ago and I just stayed here. I didn't go back home. I felt like something big was coming. ... Here we are, I'm fighting for the belt. ... Something in my brain flipped [once I got the call]. I went from just being out here training, having fun, to that next training session, I was locked in just like that. I know the task ahead of me, I know what it's going to take of me, and I just know — I know what it takes to be a world champion. I've been around world champions and it's just in me. I just know what it takes to be a world champion. I'm going to show you all on April 13th.' h/t MMA Fighting • Watch The MMA Hour
Whether you intend to become a newspaper journalist, publishing in print and on the web, or a television reporter, or even an investigative documentarian, a degree in journalism can give you the mix of practical skills and critical knowledge necessary for spreading awareness of racial issues. A strong journalist is not satisfied with merely reporting surface issues, but wants deeper answers, and will do the necessary digging to get them.
If you prefer to work on a larger scale, a social work degree can allow you to manage and even found assistance programs for underprivileged populations that have been victimized by systemic racism. You could be a community organizer and work with the local government to help fund and promote assistance programs, and implement real change at the social level by helping people access the resources they need to get ahead and succeed in life.
The Systems Training Center gyms were created to offer high quality classes in boxing, kickboxing/Muay Thai, BJJ (Brazilian Jiu Jitsu), Krav Maga, CrossFit, HIIT Fit (High Intensive Interval Training), Combat conditioning, yoga for adults and kids martial arts classes, including kids BJJ and kids Krav Maga. Our vision when we opened was to create a safe, fun and empowering home away from home for people of all ages, backgrounds, and ethnicities. Systems Training Center has a well-known MMA team with fighters competing in some of the top MMA organizations, such as the UFC, Bellator, and LFA. This makes for high-quality classes, taught by some of the best coaches in the world!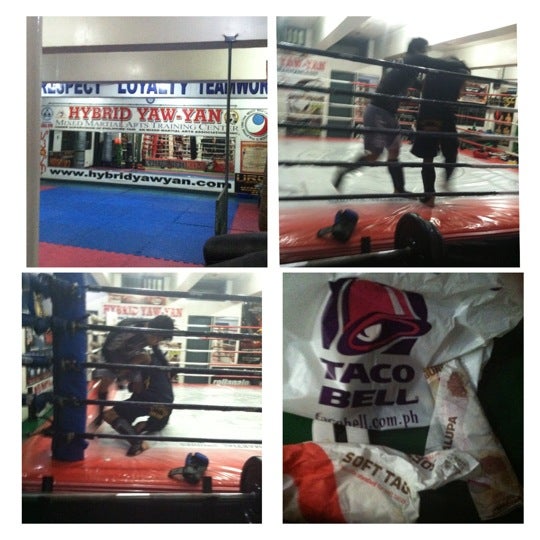 It's the old rabbit and the hare analogy that everyone has heard, but very few actually apply. As MMA evolves, the "rabbits" will be exposed. Being talented or tough will only last so long and developing a consistent work ethic will separate the winners from the losers. Skill and strength are not built in a few weeks; it takes years to develop a foundation of strength and skill and constant tuning to develop that power into a refined champion.
If you live in Harford County, Cecil County, or Balitmore County ( Aberdeen, Havre de Grace, Edgewood, Joppatowne, C. Milton Wright, Fallston, Bel Air, North Harford, North East, Perryville, Rising Sun),  then you  don't want to miss this chance to add to your over all Martial Arts skill set and even get the tools that will lead to a successful MMA career!
The techniques trained in combat sports, from boxing to Brazilian jiu jitsu, often aren't optimal for self defense. Of course there are some exceptions. But in boxing for example, punches are thrown with a closed fist. In self defense, without padded gloves, punches lead to broken hands more often than an unconscious opponent. The addition of eye strikes, groin kicks and slaps, hacks, and other techniques considered "dirty tactics" in sports, should be your primary techniques in real self defense.
I call it the "complex" inchworm because it's really a combination of a few movements. Start with your feet together and bend from the waist as you reach your hands to the ground. Perform an 'inchworm' movement by walking your hands out until you are in a push-up position. From here, rock your body back slightly and jump your feet up to the outsides of your hands.  Sink your butt down as low as you comfortably can for a great groin stretch, and then raise one arm overhead as high as possible, trying to draw your arm back so that it is in line with your ear. Lift the other arm in the same fashion and stand up. Lower your arms and repeat the whole sequence for five to six complete repetitions.
HBO has one more boxing card on its schedule -- a "World Championship Boxing" doubleheader on Oct. 27 from the Hulu Theater at Madison Square Garden in New York. It is headlined by the vacant middleweight world title fight between Daniel Jacobs and Sergey Derevyanchenko, with junior lightweight world titlist Alberto Machado defending his belt against Yuandale Evans in the co-feature.
Along with peanut butter and jelly, mixed martial arts (MMA for short) is proof positive awesome things happen when worlds collide. MMA takes different fighting disciplines — boxing, Jiu-Jitsu, wrestling, you name it — and combines them into an unpredictable combat system. Contenders can mix and match elements from literally any martial art on Earth, and the result is a tough, intense sport and a kick-ass workout.
"We are a storytelling platform. The future will see unscripted series, long-form documentary films, reality programming, sports journalism, event specials and more unique standout content from HBO Sports. We are constantly evaluating our programming to determine what resonates with our subscribers. Our audience research clearly shows the type of programming our subscribers embrace. For HBO Sports, it's programming that viewers can't find elsewhere."
how long? well ive got about 50 classes under my belt. of that about 40 was pure positional training only; not grappling but holding/passing positions for 2 min rounds eg start in mount/guard/side/knee/bottom and the goal is to maintain and/or submit or if you are on the bottom, reverse and do that as many times within round. its a begginer class pre-req for the advanced program. so with that in mind my technique is far superior than my gas.
"I like the format of the classes, and the open gym time afterwards. Everyone has been helpful and approachable, and the atmosphere feels good. For someone who has had no martial arts background, Warrior's Cove has been a great way to get started. From the moment I walked in, I feel like I'm being encouraged to do my best without being pressured to do more than I am able. In addition to learning self-defense, I have also seen improvements in muscle tone and my heart rate."
Maintain a healthy diet. Keep track of the things you're eating by writing down the different meals that you have throughout the day and counting your calorie and nutrient intake. You'll want to hydrate yourself and maintain a diet that's high in protein and carbohydrates. If you're training heavily, try to maintain a diet of 1 gram (0.035 oz) of carbs and protein per pound that you weigh. Your diet should also contain plenty of omega-3 fats and traditional vitamins and minerals.[17]
Look for a gym in your area that specializes in mixed martial arts. Learning to fight properly in the cage will take more than learning a bunch of martial arts individually and then picking a fight. You've got to learn to put it all together and train with other MMA fighters, sparring, learning, and developing your skills. You'll learn the basics and have a good resource in the community that gathers around these types of gyms.
Mixed martial arts promotions typically require that male fighters wear shorts in addition to being barechested, thus precluding the use of gi or fighting kimono to inhibit or assist submission holds. Male fighters are required by most athletic commissions to wear groin protectors underneath their trunks.[53] Female fighters wear short shorts and sports bras or other similarly snug-fitting tops. Both male and female fighters are required to wear a mouthguard.[53]
mma training methods