The more you know about the dynamics and characteristics of street fighting, the greater you chances surviving and ultimately winning the fight. There is an old saying in my self defense school, "the more you know, the less you will fear in the streets". To help get you started on your academic journey, here are some important facts about the nature and characteristics of street fighting.
"I was very impressed with your program and instructors. I found your school very well taught.  I am a police officer (retired) and my daughter is going to school for law enforcement.  I know very well that most fights end in ground fighting and wanted her to learn how to defend herself and boost her confidence.  Your school fit the bill completely."
"I am a huge fan of BJJ and MMA so this chance for me to learn what I have seen is very very cool. It is an honor to be taught by you after learning so much about your martial arts history and your practice under Rickson. The Warrior's Cove is, in my opinion, the only place to go for martial arts training. Everything is very practical due to it being based on real life scenarios. I have learned so much in just the 4 weeks I have been there. I have a very demanding job (Senior Loan Officer) and I am almost always able to work around my schedule because of the class availability. I think whether you are a beginner looking for self defense skills or you want to expand on past martial art experiences, the Warrior's Cove has what you are looking for. Thank you Dave for everything! I look forward to my future with the Cove and getting a Black Belt from you or Rickson himself!"
Since repetition is critical to gaining proficiency in any skill, shadow boxing is a pivotal training technique because it provide fighters the opportunity to unlimited repetitions with little physical wear-and-tear. But please note that it's not just any reps, these should be high-quality reps with deliberate focus on specific skills and strategies. A key strategy is to film the sessions and make corrections to form and enhance or provide more complexities to the shadow boxing as the skill progresses. Bruce Lee summed this up perfectly when he said, "I fear not the man who has practiced 10,000 kicks once, but I fear the man who has practiced one kick 10,000 times." Great MMA boxers like Masvidal engage in quality reps along with other aspects of training that include good coaching and sparring. Shadow boxing is a time-tested, essential tool for building striking efficiency and effectiveness.

Studying and writing fiction, non-fiction, and poetry gives us insight into issues and situations that we may not otherwise be able to understand. Literature gives us a deep, direct connection to the human soul, and can move us in ways that other mediums cannot. Studying rhetoric lets us understand the deeper implications of the language that is being used all around us, dictating how we represent ourselves, each other, and the issues that matter most to us. 

Wrestling is another huge component of MMA training. If you have watched even one MMA match, you can clearly see the advantage of having strong wrestling skills. Being able to take down an opponent and pin them to the mat is huge. Greco-Roman wrestling is one of the most ancient sports, so while MMA might seem like something new, it is truly comprised of a variety of ancient fighting techniques.
Barbara forces Diane and Lucca to work together on a case against assistant district attorney Colin Morello. The case involves a doctor who was arrested for performing surgery on a known terrorist. The partners have a meeting about their financial status and it turns out that a significant client has not paid their retainer this year. They are worried he may be moving firms now that Trump is in office. The firm investigator approaches Marissa to introduce himself. He is upset that she took it upon herself to round up the class action members last week. Maia visits her father in prison. She wants to warn him about her mother and Jax. The partners rush to find someone in their office who voted for Trump. Lucca has an unexpected run-in with Colin. Marissa works with the investigator to track down a crucial witness. The court rules in Diane and Lucca's favor, but the doctor is immediately arrested again. The partners make the individual who voted for Trump bid to the client. Maia visits her uncle where she finds evidence that could help her father. The court case turns again when a terrorist on the most wanted list gets involved.
I have been participating in Easton's BJJ program for over two years, and it has been a consistently positive influence in my life since I began.  I have seen vast improvements in both my fitness level, emotional well-being, and overall discipline in all things that I do.  I truly enjoy both the coaching and the community that are offered at Easton. Highly recommended!
Jussi Saloranta, the owner of Thailand's only MMA promotion, DARE Fight Sports, revealed that his lawyers found that the ban was actually premature, and that from a legal standpoint, there is no law banning mixed martial arts in the country, suggesting that the SAT's ban was more of a scare tactic. DARE continue to showcase events, informing fans only at the last minute through texts on the day of the event, and presenting the videos on YouTube as The Most Dangerous Gameshow.[267] Saloranta has also helped set up the MMA Association of Thailand, in the hopes of reaching a compromise with SAT and regulating mixed martial arts in Thailand.
Armed or unarmed - what type of combat altercation are you faced with? Is your opponent armed or unarmed? For example, in street fighting, what type or weapon is the assailant holding (i.e. handgun, knife, baseball bat or heavy chain). Avoid using flexible weapons (chains, belts, key chains, etc.) in a real street fight. For example, some self defense instructors advocate using a kubotan as a flexible weapon by flailing the key portion across an attacker's face. Such flexible weapons are ineffective for fighting in the streets. Here are some reasons why:
Submissions are an essential part of many disciplines, most notably Brazilian Jiu-Jitsu, catch wrestling, judo, Sambo, and shootwrestling. Submission-based styles were popularized in the early UFC events by Royce Gracie and Ken Shamrock, and were the dominant tactic in the early UFCs. Modern proponents of the submission-seeking style, such as Demian Maia and Ronaldo Souza, tend to come from a Brazilian Jiu-Jitsu background.[138]
For the best results, try 2-3 plyo sessions per week along with your resistance-training regimen. Just make sure to give yourself about 48 hours of rest in between plyo sessions to allow for full recovery. Some great plyometric exercises for MMA fighters include plyo push-ups, single-arm throws, side throws, jump squats, bounding, and lateral high hops.
My experience at Warrior's Cove has been profound. After three and one half years of training, the effects on my life are obvious. My fitness level has increased dramatically. I am much more flexible, have better endurance and health of the cardiovascular system. I also have better posture and have seen great improvements in balance. The most powerful change has been in my mind. The focus that I have acquired through the repetition of movements and the will to improve has been a potent ingredient in my growth. I am able to concentrate and relax under difficult circumstances. This is a great tool for dealing with stress and anxiety. I am more confident but also have better control of my ego. All of these factors have contributed to me making better life choices for health and family."
One of the main keys to performing reactive power intervals correctly is selecting the right exercises for the method. Exercises that are commonly used for plyometrics like hurdle, box jumps or broad jumps, medicine ball throws into a wall, explosive push-ups and pull-ups, etc. are the most appropriate for this form of interval. The primary requirement is that the working muscles are actively stretched under load and then rapidly recoiled to produce maximum force.
What is it? The term kickboxing has become kind of a blanket term to cover anything that involves punching and kicking, but Muay Thai has a few distinct features. It's a centuries-old practice that comes, predictably, from Thailand. In addition to fists and feet, it also involves knee and elbow strikes as well as a form of stand-up grappling called clinch.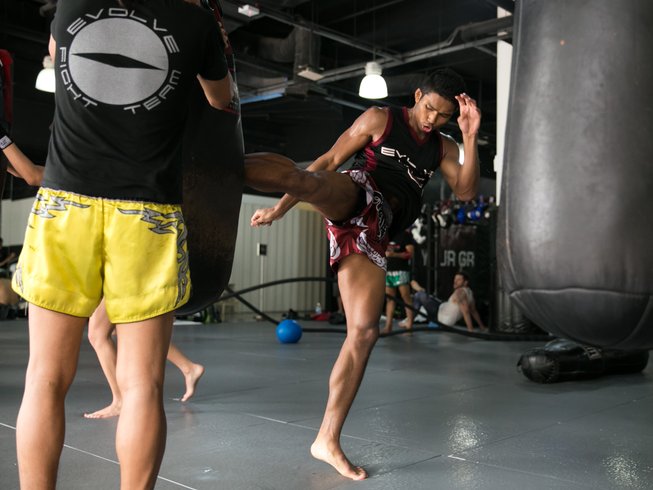 Regarding Vo2 max training, how is it possible to go all out for 3min. I'm a minute in and exhausted. I've either used a 15lbs medicine ball slam exercise or a 50lbs medicine ball pick up, squat, overhead press movement for 1min, then rest 1min and repeat for 5 sets. I'm done after that. Is my workload too heavy, am I not resting enough between sets? I bought the 8weeks Out book but am still confused on this interval scheme.
Develop your mental game. When you start competing, learn to block out the losses and the wins alike. Always look forward to your next fight, pausing only briefly to consider your victories and your failures in the ring. Dwelling on your past fights is only good for learning what you can do better and how you can improve to increase your chances of being victorious in your next fight.
Repetitive explosive power is largely a function of the nervous system's ability to rapidly recruit muscle fibers, the percentage of these fibers that are fast-twitch, and specific elastic properties of the muscles themselves. If you think of muscles as somewhat like rubber bands in their ability to stretch and contract, this last quality refers to how fast the muscles recoil when they are stretched and this is a quality that can be enhanced through training.
Mixed martial arts "no holds barred" reference would eventually come to an end with the implementation of specific safety rules and regulations. Despite resistance from politicians and safety regulations, mixed martial arts quickly grew in popularity around the world. Mixed martial arts is now big business! It is now estimated that mixed martial arts events are shown in over 130 countries worldwide. While there are other mixed martial arts promotional companies, non have achieved the incredible success of the UFC.
The Kickboxing program is incredible at the Easton gym. It's much more than just a full-body workout, it teaches you how to find strength within yourself. I came into the program not realizing what I was getting into. It turns out I was jumping into a passion that I am excited to pursue every single day. Unlike other gyms with weight machines, Easton has classes throughout the day with coaches that are extremely knowledgeable and great at what they do. They push you to perform your best, and you always walk away feeling great. Every member and coach in this gym is fantastic, and it really feels like a family here. If I could I would pursue BJJ as well!
In preliminary results reported in April 2012 as part of an ongoing study of a 109 professional boxers and MMA fighters being conducted by Dr. Charles Bernick and his colleagues at Cleveland Clinic's Lou Ruvo Center for Brain Health, fighters with more than six years of ring experience were observed to have reductions in size in their hippocampus and thalamus, while fighters with more than twelve years of ring experience were observed to have both reductions in size and symptoms such as memory loss (the hippocampus and thalamus deal with memory and alertness). Dr. Bernick speculates that the cumulative damage over time from lesser blows may eventually prove an even more important topic of study than that of infrequent concussions.[179]
Funk Roberts is President and Owner of Funk Roberts Fitness and FunkMMA.com. He is a former Professional Beach Volleyball player turned Certified Personal and Metabolic Trainer, MMA Conditioning Coach (MMACA), Online Fat Loss Expert and Amazon #1 Best Selling Author for 'Rapid Body Makeover" and has appeared as a Fitness Expert on ABC, NBC, CBS and FOX affiliates. With over 20 years experience he has helped thousands of fitness enthusiast, combat fighters, trainers and coaches reach their fitness goals and improve athletic performance through his programs. Each week Funk reaches over 350,000 combat athletes worldwide through his newsletter, social media and online programs and has helped fighters prepare for battle in most of the major MMA and Combat promotions including UFC, Bellator, Glory, K1, ADCC and Grapplers Quest, making him one of the strength and conditioning leaders in the combat sport community. Funk also helps 100,000 plus fitness enthusiast burn fat while building lean muscle using his metabolic workouts and healthy nutrition You can connect with Funk through his http://www.funkmma.com blog which has over 200 workout videos, nutrition tips and training advice all targeted to MMA, martial arts and combat athletes around the world He continues to learn and improve his skills so that he can supply the best information and contribute to the fitness community and help people make a difference in their lives. Funk is 46 years old, currently lives Toronto Canada and is married with 2 older boys (18,25). His passion is training athletes, helping people transform their lives, travelling and spending time with his wife and family.
Despite our competition success, 90% of our students are actually just looking to get in the best shape of their life and learn effective self defense. The fact that we treat our beginners so professionally and with the highest level of patience is what has allowed us to become so successful. Our famous competition pedigree is a result of how well we tailor our classes for all ages and levels.
As MMA classes open their doors to a wider range of students, many of the new faces in these gyms are women. Their inclusion is a reflection of a larger trend in the professional ranks, where the number of female fighters has increased dramatically since the UFC introduced a women's division in 2012. At the UFC's fitness gyms, 44 percent of all members are women, Sedlack said.
Crank up your cardio with interval training. Cardiovascular strength is extremely important for fighters who must be able to maintain explosive, aerobic strength for the duration of each round. Improve your stamina for fights by doing short sprints between recovery runs instead of a long, steady-state session. You can apply this principle to any form of cardiovascular training. Try to include at least one 20 to 30-minute interval workout each week.
While most fighters use ground-and-pound statically, by way of holding their opponents down and mauling them with short strikes from the top position, a few fighters manage to utilize it dynamically by striking their opponents while changing positions, thus not allowing their opponents to settle once they take them down. Cain Velasquez is one of the most devastating ground strikers in MMA and is known for continuing to strike his opponents on the ground while transitioning between positions.[127] Fedor Emelianenko, considered among the greatest masters of ground-and-pound in MMA history, was the first to demonstrate this dynamic style of striking in transition. He was striking his opponents on the ground while passing guard, or while his opponents were attempting to recover guard.[128][129]
The sport reached a new peak of popularity in North America in December 2006: a rematch between then UFC light heavyweight champion Chuck Liddell and former champion Tito Ortiz, rivaled the PPV sales of some of the biggest boxing events of all time,[44] and helped the UFC's 2006 PPV gross surpass that of any promotion in PPV history. In 2007, Zuffa LLC, the owners of the UFC MMA promotion, bought Japanese rival MMA brand Pride FC, merging the contracted fighters under one promotion.[45] Comparisons were drawn to the consolidation that occurred in other sports, such as the AFL-NFL Merger in American football.[46]
One day three thugs surrounded me trying to take my hard-earned money out of my pockets. I snapped. Within in a few seconds I round house kicked them in the balls. You should have seen the look in their eyes! It was a great feeling. Guess what? They never picked on me again. In fact, I gained a lot of respect from them and they wanted to be my friends.
Since 2007, there have been six fatalities in mixed martial arts matches. The first was the death of Sam Vasquez on November 30, 2007.[182] Vasquez collapsed shortly after being knocked out by Vince Libardi in the third round of an October 20, 2007 fight at the Toyota Center in Houston, Texas.[181] Vasquez had two separate surgeries to remove blood clots from his brain, and shortly after the second operation suffered a stroke and did not regain consciousness.[182]
It wasn't until 1993 when mixed martial arts were first introduced to the United States through the Ultimate Fighting Championship (UFC), a mixed martial arts promotional company. The UFC showcased various mixed martial arts athletes fighting each other without weight classes and very few few rules, by boxing standards it was a bloodsport where just about "anything goes". In 1995 United States Senator John McCain called mixed martial arts "human cockfighting," and demanded that MMA be regulated by an athletic commission. Senator McCain's destain for mixed martial arts was well known after his remark, "MMA appeals to the lowest common denominator in our society."
MMA is legal in Bahrain. Bahrain National MMA Federation (BNMMAF) has been set up under the patronage of Sheikh Khalid bin Hamad Al Khalifa and the jurisdiction of the Sports Minister Sheikh Nasser bin Hamad Al Khalifa.[193] The development of MMA in the nation is convened through KHK MMA, which also owns Brave Combat Federation, which is the largest Mixed Martial Arts promotion in the Middle East.[194] Bahrain will be hosting World MMA Amateurs Championship 2017 supported by International Mixed Martial Arts Federation.[195]
If you are interested in taking one or more classes at the Warrior's Cove, you may visit to observe the classes. We have a seating area for visitors. You may also participate in one free class – in each program that we offer.  You will find our instructors and the other members to be friendly, informative, and supportive. Simply fill out the GET YOUR FREE TRIAL form above to get started today!
I attended the Alan Belcher MMA club in Dlbverville while I was in tech training at Keesler AFB this year. I wanted to find something that kept me engaged and active through all that studying. Never boxed before, these lady and gentleman were patient with me and I grew a love for boxing. I saw results regardless of if I was eating right (If I ate right would have been a lot more) the owner taught many of the classes! Now that I've graduated and went back home I just wanted to give a review to say If you're thinking about trying it you should!
In the year 2000, MMA play-by-play commentator Stephen Quadros coined the popular phrase lay and pray. This refers to a situation where a wrestler or grappler keeps another fighter pinned or controlled on the mat to avoid a stand up, yet exhibits little urgency to finish the grounded opponent with a knockout or a submission for the majority or entirety of the fight.[130] The implication of "lay and pray" is that after the wrestler/grappler takes the striker down and 'lays' on him to neutralize the opponent's striking weapons, he 'pray's that the referee does not return them to the standing position. This style is considered by many fans as the most boring style of fighting and is highly criticized for intentionally creating non-action, yet it is effective. Some argue that 'lay-and-pray' is justified and that it is the responsibility of the downed fighter to be able to protect himself from this legitimate fighting technique.[130][131][132][133] Many consider Jon Fitch's style to epitomize 'lay and pray'.[134] Former UFC Welterweight champion Georges St-Pierre has been criticized by fans for playing it safe and applying the lay and pray tactic in his fights,[135] as has Bellator MMA Welterweight champion Ben Askren, who justified the tactic, explaining that championship fights are much harder as are five rounds long, compared with the usual three.[136]
Steve Bosse and Sean O'Connell may not be champions or top contenders, but there will always be a place for fighters like this in the Octagon, simply because when the cage door closes, they leave nothing up to chance. Their fists and feet – primarily their fists – are how they do their job, and if throwing them for 15 minutes at an opponent is the way to get that job done, they're going to do it. This was classic brawling won by Bosse, but there were no losers here.
As a result of an increased number of competitors, organized training camps, information sharing, and modern kinesiology, the understanding of the effectiveness of various strategies has been greatly improved. UFC commentator Joe Rogan claimed that martial arts evolved more in the ten years following 1993 than in the preceding 700 years combined.[70]
Hey I'm a 19 year old training to become an mma fighter. I dropped out of college to pursue this passion. I still have a job but only work Fri Sat Sun and have the rest of the week to train. I currently do 2 days of strength and conditioning/jiu jitsu, 2 days of jiu jitsu/muay thai and 1 day of just strength and conditioning. So I basically do 2-a-days 4 days a week, but I'm limited to 1 workout Friday because of work. Does this sound like a decent schedule? My coach said I could incorporate sprint training during the dead space between jiu jitsu and muay thai on the days I'm doing those. Would that maybe be too much on top of the stuff I'm already doing? He said because I'm young it's hard for me to overtrain.
Since repetition is critical to gaining proficiency in any skill, shadow boxing is a pivotal training technique because it provide fighters the opportunity to unlimited repetitions with little physical wear-and-tear. But please note that it's not just any reps, these should be high-quality reps with deliberate focus on specific skills and strategies. A key strategy is to film the sessions and make corrections to form and enhance or provide more complexities to the shadow boxing as the skill progresses. Bruce Lee summed this up perfectly when he said, "I fear not the man who has practiced 10,000 kicks once, but I fear the man who has practiced one kick 10,000 times." Great MMA boxers like Masvidal engage in quality reps along with other aspects of training that include good coaching and sparring. Shadow boxing is a time-tested, essential tool for building striking efficiency and effectiveness.
Pentagon MMA is a world class mixed martial arts training center in Arlington, Virginia offering group classes and personal training in Muay Thai (Kickboxing/Thai Boxing), Brazilian Jiu-Jitsu, Judo, Women's Fitness Kickboxing, Boot Camp, and Kids' MMA. We firmly believe that each and every one of you can and should train at your full potential and get the best results you deserve. Are you looking to lose weight? Stay in shape? Learn effective self-defense techniques? Train like a fighter? Compete on an amateur or professional level? Whatever your goal may be, you are in the right place. Train with our world-class award winning instructors and see the difference Pentagon MMA can make in your life. Whether you are a beginner or a top-level athlete, Pentagon MMA will take your mental and physical fitness to the next level. Stop by today to tour our facility and try out a class on us!
The world went crazy in The Good Fight's second season, and now, in Season 3, the resistance does. Diane Lockhart (Christine Baranski) tries to figure out whether you can resist a crazy administration without going crazy yourself, while Adrian Boseman (Delroy Lindo) and Liz Reddick-Lawrence (Audra McDonald) struggle with a new post-factual world where the lawyer who tells the best story triumphs over the lawyer with the best facts. Meanwhile, Lucca Quinn (Cush Jumbo) balances a new baby with a new love, and Maia Rindell (Rose Leslie) finds a new Mephistopheles in Roland Blum (Michael Sheen), a lawyer who is corruption incarnate.
The best diet for losing weight is Weight Watchers, according to the experts who rated the diets below for U.S. News. Volumetrics came in second, and the Flexitarian Diet, Jenny Craig and the vegan diet were third on this overall weight loss ranking list, which takes into account short-term and long-term weight loss scores. Some other diets performed as well or better in our rankings for enabling fast weight loss, but long-term weight loss is more important for your health.
Victor speaks the truth, if you do train hard and you have fought woman who train hard then you would know that what you said is BS, its not PC but being a white knight and playing the PC card isn't going to help you out in life. Are some (very very few) woman bad asses? for sure and for certain, can many of the few compare to the (average) hard training man? no way. You are living in a safe space, triggering, gender equality fantasy world. The idea of equality is a myth, and that is not a bad thing, we all have strength and weaknesses and we shouldn't act like everyone is the same. Ask or look up Pro female MMA fighters and find out how they feel about the idea of fighting men in the ring. I'm not trying to be rude to you but you should try and get a grip in reality. The transgender MMA Fighter Fallon Fox is a good example of why men should not fight woman in MMA.
The FMMAP is recognized by the Portuguese government as a non-profit sports federation and oversees Amateur MMA competition and coaching nationally. Based in Vila do Conde, the Federação de Mixed Martial Arts de Portugal (FMMAP) was founded as a collaborative effort between six existing non-profit organizations in 2012, as Portugal's first dedicated MMA Federation. This is in line with government requirements for all sport federations in Portugal which stipulates that they consist of at least three associated, non-profit groups. The composite FMMAP organisations are all involved in the coaching and promotion of MMA with a shared goal for the amateur sport, but come from various martial arts that include Karate, Kickboxing, Muay Thai, Pankration Athlima, Mixed Martial Arts, Jeet Kune Do, Freestyle martial arts, Brazilian Jiu-Jitsu and Wrestling. Affiliated groups at launch were AAMU - Associação Artes Marciais, Associação de Artes Marciais e Desportos de Combate (Açores), Associação Areagon (Chaves City), Associação Mirandelense de Artes Orientais (Mirandela City), Associação Portuguesa de Ciências de Combate/JKD Unlimited Portugal (Lisbon City), KMD MMA system (Porto City), Barcelos Gym (Barcelos City). The FMMAP is affiliated to the International Mixed Martial Arts Federation (IMMAF).[247][248][249]
What is it? The term kickboxing has become kind of a blanket term to cover anything that involves punching and kicking, but Muay Thai has a few distinct features. It's a centuries-old practice that comes, predictably, from Thailand. In addition to fists and feet, it also involves knee and elbow strikes as well as a form of stand-up grappling called clinch.

Doug Balzarini, C.S.C.S., MMA-CC, is the owner of DB Strength, which provides fitness training, education and resources. He is the strength & conditioning coach for Alliance MMA, where he works with UFC Champion Dominick Cruz, Bellator Champion Michael Chandler, Phil Davis, Brandon Vera, Travis Browne, Ross Pearson, Alexander Gustafsson & others. Prior to starting his own business, Doug worked at Fitness Quest 10 as a personal trainer, strength coach & operations director for Todd Durkin Enterprises (TDE). He has completed graduate work in Biomechanics at SDSU & has obtained multiple certifications: ACE, NSCA-CSCS, MMA-CC, TFW Level 1, TRX instructor training, RIP training, EFI Gravity instructor training, LIFT Sandbag Certification, & FMS training. He has produced 2 DVD projects on strength training for combat athletes, appeared in many fitness videos/articles, & was a coach on "The Ultimate Fighter" FOX TV show in 2012. For more information please visit www.dbstrength.com.
Even with the natural progression of MMA to more "well rounded" approaches, purer forms of boxing were employed by only a handful of fighters. This is likely because leagues of athletes followed in the footsteps of these pioneers who tended to use more of a forward moving Muay Thai or Kickboxing based approach rooted in power techniques as opposed to the finesse and lateral movement hallmark to many of the greatest boxers. And for good reason, boxing by itself is a liability in MMA because of the variety of offenses available that pure boxing technique does not account for (e.g. kicks, takedowns, clinch, etc.). In fact, the emergence of boxing techniques as an effective arsenal in the cage was squashed in UFC 1 when boxer Art Jimmerson, sporting one boxing glove on his lead hand, was taken down and submitted in just a couple of minutes.

If you want to learn MMA in Denver and the Front Range, the Easton academies should be your first stop. There's a reason the pros choose us! We offer the best martial arts training in the area, with experienced, professional instructors who will teach you how to dominate in the cage. Easton MMA is a well-rounded program, which will give you a solid range of techniques.
Even though Systems Training Center has some very talented instructors, our focus is on our member experience and customer service. Whether people train in fitness, self-defense or fighting, we pride ourselves on offering martial arts and fitness classes that continue to inspire, motivate and empower our students. This mindset shows as we have many members who have been with us since we first opened. Often, they don't just train themselves, but their kids, parents, and siblings train at the gym too!
wocyru01.. its pain that I get in the shins.. about 1 inch above and 1 inch in front of the ankle bone... i had it in the past which started at 6 months after running 5 miles everyday. Ive been ok the past 3 weeks, until last night... my shin started hurting and I had to stop running and instead use the bike. my reasearch indicates its either overtraining.. or bad form.. my guess is its the latter as it takes time to develope.. comments??
Lisa Wheeler is owner of Wheels In Motion Productions and VP of Fitness for Daily Burn. She is an Emmy Nominated Executive Producer, two-time New York Times Best Selling Author and aware wining international presenter. A content creator, trainer of trainers and industry influencer, Lisa is most happy mentoring talent to identify and exceed their potential.
"Mr. Arnebeck will spar or grapple with me any time I ask. This is important to me, it shows he is the real deal. If I have a new technique to try or if I don't think a technique is good, he will work though it with me on the mat and explain verbally why it will or won't work. Mr. Arnebeck is not afraid to be tested by me on a weekly basis and realizes that I won't learn as much if he uses all of his abilities against me while sparring or grappling. By allowing the playing field to be more even, I learn faster. He does this by allowing me to achieve a position, a hold, a sweep etc, that I normally wouldn't be able to achieve, so I can improve. If I have technique questions, he will answer them and probably ask me to try it on him several times so he is sure I understand it. He also knows that everyone is unique physically and mentally and shouldn't be forced into the same mold. He has always told me to use the tools he has given me but to develop my own individual style of BJJ."
Striking techniques alone won't be enough. You must learn a variety of ground fighting skills and techniques if you want to cover all your bases. This often creates a problem as many people who want to learn how to street fight because the submission fighting techniques taught Brazilian jujitsu (BJJ) and mixed martial arts (mma) schools are not created or designed for real street combat. You will have to find functional and pragmatic ground fighting techniques that can readily be applied in a real world self defense situation. Please see my submission fighting for the streets DVD series to learn more.
Mixed martial arts appear everywhere. For example, mixed martial arts events and personalities appear in just about every magazine such as GQ, Newsweek, Time, Playboy as well as smaller publications like Black Belt Magazine (for a complete list of mixed martial arts magazines, see my list below). Mixed martial arts also frequently appear in television shows, xbox games and movies. Mixed martial arts have their reality TV shows such as Tapout, The Ultimate Fighter and Caged that focus exclusively on the life of mixed martial arts personalities. Mixed martial arts also have their own unique workout gear and clothing line such as Tapout, Bad Boy MMA, Affliction, Cage Fighter and Xtreme Couture. For better or worse, it seems like mixed martial arts has taken over the world.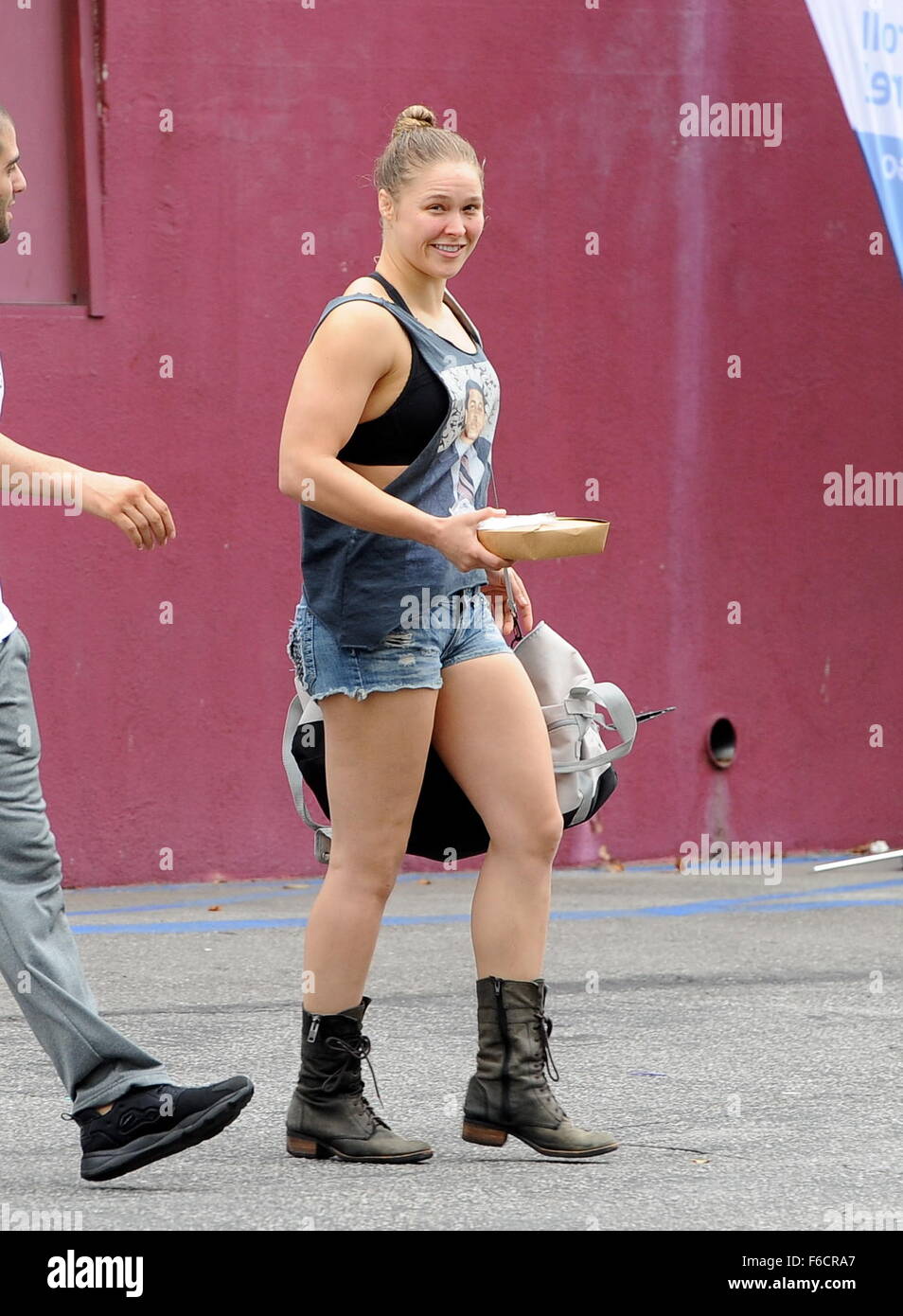 On September 30, 2000, the New Jersey State Athletic Control Board (NJSACB) began allowing mixed martial arts promoters to conduct events in New Jersey. The first event was an IFC event titled Battleground 2000 held in Atlantic City. The intent was to allow the NJSACB to observe actual events and gather information to establish a comprehensive set of rules to regulate the sport effectively.[53]
If you live in Harford County, Cecil County, or Balitmore County ( Aberdeen, Havre de Grace, Edgewood, Joppatowne, C. Milton Wright, Fallston, Bel Air, North Harford, North East, Perryville, Rising Sun),  then you  don't want to miss this chance to add to your over all Martial Arts skill set and even get the tools that will lead to a successful MMA career!
The most common training mistake amongst fighters. In order to build elite level conditioning, fighters must have a solid aerobic base with a well-developed capacity for anaerobic efforts. As I mentioned earlier, the aerobic energy system is responsible for re-synthesizing ATP after periods of high intensity bursts, therefore influences how fighters recover in-between rounds AND in-between fighting exchanges. Since the aerobic system is developed through low-intensity cardio training, many coaches and fighters overlook this critical piece because it is, incorrectly, seen as inefficient. Oddly, fighters will perform an unnecessary amount of high intensity training along with their MMA training; a recipe for overtraining, sub-optimal recovery and increased risk of injury.
Base your caloric consumption on your daily workout. On workout days, you'll need more calories from carbs and protein to keep your body going. Plan fuller, more protein-packed meals on workout days and lighter meals on your rest days. Matching your diet to your caloric needs will help keep your body fueled and able to power through tough workouts.
MMA is officially sanctioned by the government and sports authorities of Taiwan and numerous Taiwanese MMA fighters are currently training and competing at international level, with several in the UFC and other MMA organizations. Many major international MMA fights are held at stadiums in Taiwan every year. Additionally, many martial arts schools and gyms in Taiwan provide professional level MMA training.

Start networking. Get online and start building a presence for yourself as an amateur fighter. Get your name out there. Attend UFC fights and make contacts in the sport, join message boards and participate as much as you can in the community. If you want to become a professional mixed martial artist, you've got to make your life revolve around the sport.
Brazilian Jiu Jitsu is another big part of your MMA training. One of the key components of Jiu Jitsu is honing one's ability to force one's opponent to the ground. This is especially important if a fighter is smaller than his opponent. Using Jiu Jitsu techniques, a smaller fighter can often overwhelm the opponent using grappling techniques. Jiu-Jitsu offers a variety of methods to get one's opponent to the mat unlike Greco-Roman wrestling or Judo which rely mainly on takedowns.
ive been working out for awhile and still havent found a routine i like alot that i can do at home, i was wonding if maybe someone could help me out and help me make one, im a 145 pounds looking to get cut and gain some muscle mass, i wanna work out my biceips,triceips,shoulders,chest,abs,back plus get some carido going im looking to do if for 4 days a week if someone would help i would really be thankful.

Hi there! I have a tiny problem(s). See I want to be a professional not just amateur fighter and want to be the fittest and best fighter I can be. I dont have a coach so I'm kind of doing this myself so yeah I need a lot of help. I do my workouts at home, and its all bodyweight, should I incorporate weight? And how often should I workout etc etc. Ive been working out 6 days a week between 45 min to 2 hours, lower body, upper, abs, cardio, etc. I havent been seeing the results I want and I think I need help. I also want to be a HARD hitter and improve my leg flexibility so I can head kick, kind of funny Im only flexible in my upper body… I want to be fast and have high endurance too of course to fight professionally at least eventually. And how long would it take to get me in that shape? I have a high metabolism too so it makes it a little harder to gain weight or well a lot. Any help would be appreciated thanks!
Toni Morrison – Besides being Professor Emeritus at Princeton, Morrison is one of the most important living authors today. With novels like The Bluest Eye, Song of Solomon, and Beloved, Morrison looks at intersecting issues of race, identity, and justice with such intensity that over the years there have been calls by numerous groups to ban her books.
In the United States, prior to the success of The Ultimate Fighter reality show that launched mixed martial arts into the mainstream media,[citation needed] there was no major coverage of female competitions. Some early organizations who invited women to compete included, International Fighting Championships, SuperBrawl, King of the Cage, Rage in the Cage, Ring of Combat, Bas Rutten Invitational, and HOOKnSHOOT. From the mid-2000s, more coverage came when organizations such as Strikeforce, EliteXC, Bellator Fighting Championships, and Shark Fights invited women to compete.
What is it? The term kickboxing has become kind of a blanket term to cover anything that involves punching and kicking, but Muay Thai has a few distinct features. It's a centuries-old practice that comes, predictably, from Thailand. In addition to fists and feet, it also involves knee and elbow strikes as well as a form of stand-up grappling called clinch.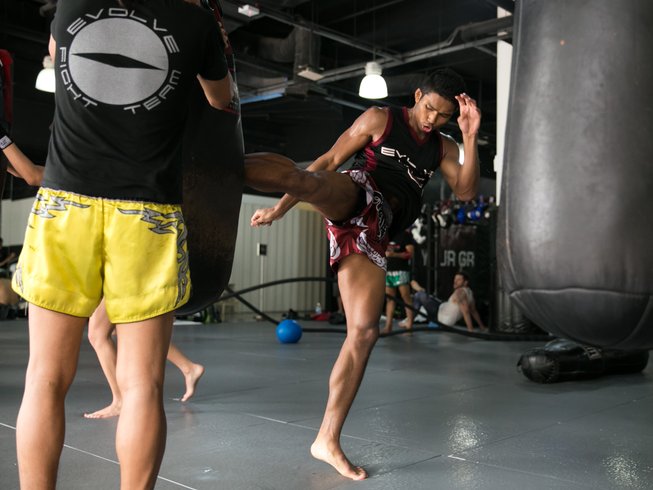 The more you know about the dynamics and characteristics of street fighting, the greater you chances surviving and ultimately winning the fight. There is an old saying in my self defense school, "the more you know, the less you will fear in the streets". To help get you started on your academic journey, here are some important facts about the nature and characteristics of street fighting.
Social workers can fight racism by helping affected populations at the individual and community levels. At the individual level, social workers can work on a case-by-case basis, with varying specializations, helping clients get what they need. Maybe you want to work with underprivileged and at-risk youth, helping them stay in school and get involved with extracurricular programs, apply for scholarships, or get vocational training. You could work for an agency, or at a school, or at a residential treatment facility as a counselor or a therapist, helping children and teenagers get access to resources they need, work through trauma, deal with mental health issues, and more.
Life Time Fitness is fairly new to the game, having launched its mixed combat arts program one year ago. The 12-week classes are offered at two Minnesota locations — Chanhassen and Lakeville. In contrast to larger, grittier combat centers like the Academy, Life Time's MMA studio in Chanhassen has a polished design. It converted racquetball courts into an MMA training space outfitted with thick floor mats, padded walls, speed bags and a cage-like fence. The setting helps newbies feel less intimidated about trying the sport, Morlan said.
7) Training MMA teaches competition. The 2nd best person in a fight is a big ol' loser. "Winning isn't everything!" It is when their are only two of you. Training MMA will bring that winning drive and spirit to the surface, which can be utilized in other aspects of daily life like business and relationships. Competition is good. A person training in MMA will not spar or grapple with too many opponents willing to roll over and lose – it's real competition and everyone wants to win.
How long have you been grappling? if you are new to it i am willing to be that you are trying to muscle your opponent and expending alot more energy then is needed because everyone does that to start. Is there anyway you can get more time rolling? because that would be your best option as you would improve your cardio and your technique which also helps the gas tank.
Strength and conditioning sessions are supporting sessions to all other training. If because of your training the athlete is so sore for a couple of days that they have to miss their fighting practice, you did fail as a trainer. It may happen that you want to increase the intensity of your strength and conditioning sessions, but always make sure it does not conflict with the fighting practices.
What is it? The literal Hebrew translation of Krav Maga is "battle contact" and we can't think of a better description. It was developed by the Israeli Defense Force to be used in real-life combat situations. In addition to punches, kicks and throws, it teaches real-life scenarios like how to disarm an attacker. Rubber knives and guns will make appearances.

Grappling-based sports like judo and wrestling appear to have a work-rest-ratio of approximately 3:1 with work phases lasting an average of 35 seconds, while striking-based sports like kickboxing and Muay Thai have a work-to-rest ratio ranging from 2:3 and 1:2, with work phases lasting around 7 seconds on average. MMA sits in-between these values, with a work-to-rest ratio between 1:2 and 1:4 with work phases lasting 6-14 seconds, which are then separated by low-intensity efforts of 15-36 seconds.
i have a question, i do mma and weight training, i just need advice outside the people i know. Im 170, all muscle on top i had chicken legs 4 months ago, and been doin legs after with my training. recently i got the on the scale i saw i was 180. i was amazed how much weight i had. i never passed 175 but always was below that. So wen i saw i was 180 i took all my clothin off and i saw i was 178. i was shcoked and happy i am t find out im gaining weight due to my metabilism. So my question, Since i do mma and weight training and i dont wana loose weight can you give me exact workout for people who wana get bigger with mma ? i do weight training some days 2 x a week some days, i do mma and few hours later i hit the gym. but i feel thats not gona help. so if u dont mind takin few mins of your time whats most efficient way to do it. btw i wana fite pro so i wana hit 185 and cut down to 170 if i can. thank you very much... oh yeah im takin nasm test ina 3-4 months aswell.
I'm 18, 5'6.5" and have being workout out for 6 months now. I have managed to get my weight down to 74-76 kg from 88kg but their is still a long way to go. I can't manage to lose the rest. However do you think this workout along with a low calorie diet , I can lose another 5-10 kg . Please reply thanks. I have alot a excessive fat that brings down my confidence, cheers Elliot.
[…] Obviously having the ability to protect yourself and knowing that you're in shape and capable of taking somebody on when it comes to the mats would be enough to give anybody self-confidence, even if you don't plan on using that new found strength and focus on anybody in particular. Don't be fooled into thinking that reaching a point where you can call yourself an MMA athlete will come easy, because the work is grueling and it takes both physical and mental stability to make it through the intensity of both the workouts and the matches necessary to become adept, but the self-confidence will grow as you do. Boldanddetermined.com explains: […]
Mixed martial arts (MMA) is a full-contact combat sport that allows striking and grappling, both standing and on the ground, using techniques from various combat sports and martial arts. The first documented use of the term mixed martial arts was in a review of UFC 1 by television critic Howard Rosenberg in 1993.[1] The term gained popularity when newfullcontact.com, then one of the largest websites covering the sport, hosted and republished the article.[2] The question of who actually coined the term is subject to debate.[3]

You will notice that this workout doesn't change much from week to week. This is for good reason. Strength is a factor in both endurance and flexibility, and strength is developed, in part, by practice. The popular modern trends of highly variable workouts and "muscle confusion" are inefficient ways of exercising. As we move into different phases you will see new exercises, but for now stick to the workout as written.
Snopes.com has long been engaged in the battle against misinformation, an effort we could not sustain without support from our audience. Producing reliable fact-checking and thorough investigative reporting requires significant resources. We pay writers, editors, web developers, and other staff who work tirelessly to provide you with an invaluable service: evidence-based, contextualized analysis of facts. Help us keep Snopes.com strong. Make a direct contribution today. Learn More.
Strength and conditioning sessions are supporting sessions to all other training. If because of your training the athlete is so sore for a couple of days that they have to miss their fighting practice, you did fail as a trainer. It may happen that you want to increase the intensity of your strength and conditioning sessions, but always make sure it does not conflict with the fighting practices.
Demetrious 'Mighty' Johnson, makes his ONE debut on 3/31 in Toyko vs. Yuya 'Little Piranha' Wakamatsu in the quarter-finals of the ONE Flyweight World GP, and explains why he fights: "Martial arts taught me hard work pays off. I've been training since I was 18 years old in martial arts and it has been able to give me a life that I could have never imagined. I was able to travel to Asia, I was able to give my wife and kids a life that I did not have, and to put my kids [through] college. That means the most to me. I met my wife, Destiny Johnson, at Red Lobster. She was a server while I worked as a cook, and after giving her my number, our story took off from there. Through our love, we now have three beautiful children, and I love them to death. They are my whole world. The only reason why I keep going is my family and, obviously, the competition to prove that I'm the best in the world. But it's just a fight, just to prove who is better." h/t Yahoo.sg
"If you are a small man or are a woman and want the skills to fight off an attacker, my testimonial is a must read. I'm 5'7″ and weigh 140 pounds. I'm a small guy. In fact, my frame is very similar in size or smaller than many women. The beauty of MMA and Brazilian Jiu Jitsu is that size doesn't matter. I can defend myself in stand up punching and kicking situations, and take the fight to my opponent if needed. I now know that Judo throws and takedowns are easier for a shorter person because your center of gravity is lower and you can get under your opponent easier. If things go to the ground, I can submit or choke out an opponent who has 100+ pound weight advantage. Once on the ground everything equals out, and with training, you have a huge advantage. Your opponent will be a fish out of water. How can this be? MMA and Brazilian Jiu Jitsu (BJJ) aren't dependent on athleticism, strength or fitness. You use your brain, not brawn, and the laws of physics (leverage) to defeat your opponent."
On February 27, 2014, 29-year-old Booto Guylain was transported to Johannesburg General Hospital to be treated for swelling and bleeding on the brain after suffering a KO loss via elbow in the last round of his fight in South African promotion "Extreme Fighting Championship Africa". He was unable to make a recovery, and after one week in the hospital he was pronounced dead.[186][187]
In February 2016, Michelle and Robert King, when asked about a spin-off, stated that there was a possibility for a spin-off series.[23] In May 2016, CBS was in final negotiations to set up a spin-off featuring Christine Baranski reprising her role as Diane Lockhart, but which would air on CBS All Access instead of the network.[4] The spin-off was officially ordered to series on May 18, with Cush Jumbo returning as well.[7] In September 2016, it was confirmed that the 10 episode spin-off would premiere in February 2017, with the story picking up a year after the final episode of the original series and seeing Diane pushed out of her firm after a financial scam involving her mentee wipes out her savings, resulting in her move to Lucca Quinn's firm.[2] The series was initially planned to air in May 2017, but was moved to February 2017 after production delays forced CBS to postpone the premiere of the new series, Star Trek: Discovery.[3] After months of speculation, CBS revealed the title for the spin-off series, which was revealed to be The Good Fight, on October 31, 2016.[24] It was announced that The Good Fight would premiere on February 19, 2017.[1] CBS released the first trailer for the spinoff on December 18, 2016, featuring footage from the premiere and later episodes.[25]