Train for cardio first, then power, then strength, then mix in some stamina. Your best and most effective workouts will combine all four. The great thing about programming your workouts is you can get creative and have fun doing it. There is an endless mixture of exercises, routines, reps, and time limits, that can produce incredible fitness. If you think that running, or rowing are the only ways to build up your cardio, then you need to read on and find out how you can get very creative with your exercises. How about punching a bag 4 times, then doing a sprawl and standing up and doing, two kicks on the bag, then doing a backdrop, then do 5 squat jumps, 5 push ups, and repeat those movements as quickly as you can for 9 minutes, then rest for a minute and repeat for another nine minutes. You have just combined unbelievable cardio, with power, and strength, with stamina all in one workout. Combining all of the characteristics of fitness is the best way to train. For instance doing a 5K run is great for your stamina and cardio, but it does little for your strength or power. Doing max deadlifts doesn't do much for your cardio or stamina, but it is great for your strength, Learn how to mix and match your workouts and you will get the best results, and have the most fun doing them… PS any strength or power movement done with reps that get your heart rate up, and your breathing labored, becomes cardio.
The ANAEROBIC system (aka the glycolytic system), is a faster acting system that can produce ATP even in the absence of oxygen. The downside to this faster ATP-production rate is that it can only breakdown carbohydrates as fuel and it creates a significant amount of lactate (commonly known as lactic acid). Lactate is correlated with exercise and performance fatigue, but the concept is often misinterpreted in the MMA and strength & conditioning world (more on this later). Exercise bouts of moderate to high intensities, lasting upwards to 2-3 minutes are mainly fueled by the anaerobic energy system.
Strength and conditioning is essential, but beware! Not all workouts are created equal. Make sure to find a good coach that can help you develop a plan that fits your needs, schedule, and helps you reach your goals. It doesn't matter if you can bench press a house or throw 300 lbs over your head 100 times. MMA requires mobility, stability, strength, speed, and power that can be maintained over time and in a variety of positions. It is a unique set of demands that most programs never address completely.
Simply learning how to use a fighting stance is not enough to win a fight. You will need to remember to stick to the fundamental techniques of self defense. For example, always keep both of your hands up when fighting with your opponent. Avoid the natural tendency to lower your hands when fighting. This will leave you wide open to a possible counter attack in a hand to hand combat situation. Remember, when executing a punch or strike to always keep your other hand up to either defend against a counter strike or follow up with another strike. One of the best ways to train yourself to keep your hands up when fighting is through simulated street fighting, full contact sparring sessions and punching bag workouts.
Boxing is a combat form that is widely used in MMA and is one of the primary striking bases for many fighters.[97] Boxing punches account for the vast majority of strikes during the stand up portion of a bout and also account for the largest number of significant strikes, knock downs and KOs in MMA matches.[98] Several aspects of boxing are extremely valuable such as footwork, combinations, and defensive techniques like slips, head movement and stance (including chin protection and keeping hands up) commonly known as the Guard position.[99] Boxing-based fighters have also been shown to throw and land a higher volume of strikes when compared with other striking bases, at a rate of 3.88 per minute with 9.64 per minute thrown (compared with Muay Thai at 3.46 and 7.50, respectively).[97] Fighters known for using boxing include Cain Velasquez, Nick Diaz, Junior dos Santos, B.J. Penn, Dan Hardy, Shane Carwin and Andrei Arlovski.
In 1951, a high-profile mixed martial arts bout was Masahiko Kimura vs. Hélio Gracie, which was fought between judoka Masahiko Kimura and Brazilian jiu jitsu founder Hélio Gracie in Brazil. Kimura defeated Gracie using a gyaku-ude-garami armlock, which later became known as the "Kimura" in Brazilian jiu jitsu.[24] In 1963, a catch wrestler and judoka "Judo" Gene Lebell fought professional boxer Milo Savage in a no-holds-barred match. Lebell won by Harai Goshi to rear naked choke, leaving Savage unconscious. This was the first televised bout of mixed-style fighting in North America. The hometown crowd was so enraged that they began to boo and throw chairs at Lebell.[25]
Freeze – never end up here… when you are so shocked that you don't know how to react…. imagine some 6'9″ 300 lbs muscled up bad dude yelling at your face in threatening manner or like standing few inches away from grizzly bear (assuming the bear is behind the zoo cage) but still… your brain will be filled with rush, fear, anxiety, freeze, etc… understand yourself… understand what you are fearful of, why and ways to conquer that.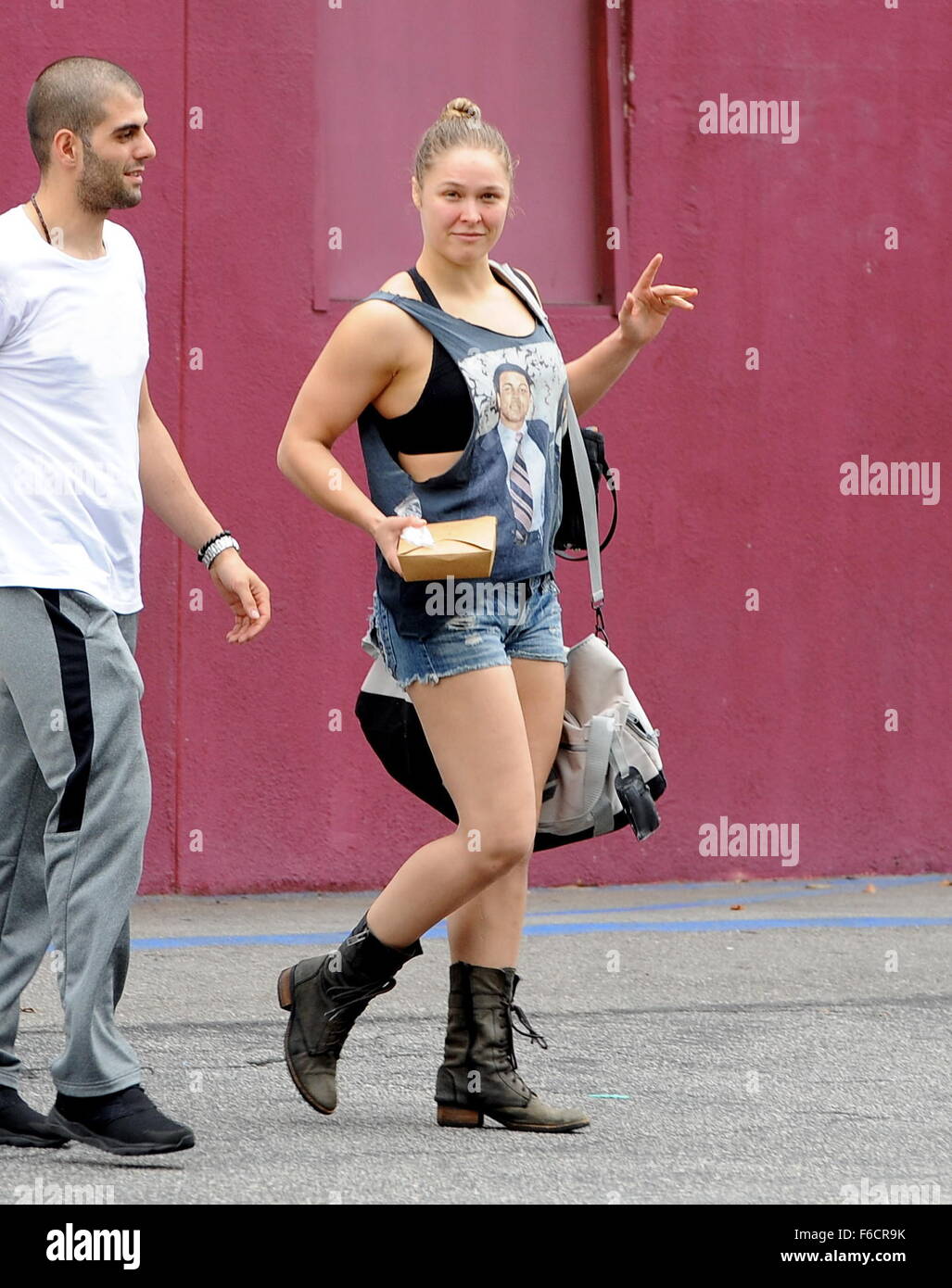 Lucca and Maia are assigned separate ride-alongs with the police. Lucca's uneventful night turns surprisingly eventful after she realizes that the person behind a DUI is Francesa Lovatelli, Colin's mother. She calls Colin and Colin arrives at the police station. While there, Lucca tells him that she is 3 months pregnant and that it is his child. At the firm Diane and Adrian advise clients who are about to be sued over running a story about sexual harassment. In the course of the case Adrian bumps into a former student and is surprised by what she tells him about himself.
At Elite MMA, we pride ourselves on offering a comprehensive variety of mixed martial arts classes and work with each student to find the program(s) that fit their needs. Not everyone is looking for the same outcome from joining Elite MMA so our classes allow you to choose the subject that interests you the most, to try something new, or try them all. At Elite MMA, the instructors and staff will work with your unique goals in mind to find the right fit for your needs.
One of the most important training methods for self defense involves conditioning effective default responses to surprise attacks. Take a look at our self defense techniques section to see several examples of default responses and combinations. Your default response techniques need to work against a wide range of attacks, such that a counter ingrained subconsciously will work when you're not sure which particular attack is coming. This training is primarily done at the isolation stage, but the default responses can and should also be integrated into sparring.
While you can't depend on boxing solely as a skill, it is an important part of MMA training. The advantage of sharpening your boxing skill set is that you will improve your hand skills, and boxing includes a great deal of conditioning that will make you a stronger MMA fighter. Find an MMA gym with skilled boxing coaches that offer classes ranging from beginning skills to professional-level boxing. However, don't expect to simply rely on those boxing skills. Many a tough boxer has been thrown to the ground by an expert wrestler.
get into fighting shape