This is just one example of how to lay out your week.  There are many schools of thought and a lot of ways to mix up your schedule.  The main thing to consider is how each session taxes your body.  Wrestling, rolling live or sparring take their toll on your system and should be done sparingly throughout the week.  Our bodies need time to recover between these intense sessions.  That being said, we can spend that time learning new techniques, drilling and improving our skill between these sessions.
Just as the name implies, these intervals are designed to push your cardiovascular system to its limits and improve VO2 max – the maximum amount of oxygen your system is capable of delivering to your working muscles. These intervals are designed to strengthen the most important muscle in your body, your heart, and are as grueling as they are effective at doing so.
Seems pretty obvious, but how often do you see trainers who have an ambition to make their fighters the best deadlifters, best sprinters, marathon runners, or even Olympic lifters. The goal is the goal. I know only one example where the gym became a sport and that is CrossFit. If you want to be good in the CrossFit Games, CrossFit training is the way to go, but it doesn't mean it is a good way to train a fighter. Quite the opposite. To give another example, what works for a powerlifter will not necessarily work for a fighter. Work on the programs with the goal in mind, remember to test and assess your athletes. If you find out that poor mobility is what stops your athlete from increasing strength, address the mobility first before putting more weight on the bar.

The Systems Training Center gyms were created to offer high quality classes in boxing, kickboxing/Muay Thai, BJJ (Brazilian Jiu Jitsu), Krav Maga, CrossFit, HIIT Fit (High Intensive Interval Training), Combat conditioning, yoga for adults and kids martial arts classes, including kids BJJ and kids Krav Maga. Our vision when we opened was to create a safe, fun and empowering home away from home for people of all ages, backgrounds, and ethnicities. Systems Training Center has a well-known MMA team with fighters competing in some of the top MMA organizations, such as the UFC, Bellator, and LFA. This makes for high-quality classes, taught by some of the best coaches in the world!
Don't overtrain. While being sore is natural, you don't want to overdo it. When you get physically fatigued, overly sore, or injured, take time off from training and let your body recover. If you don't let your body recover from training, you can become weaker and less focused. Fatigue, weakness, decreased performance, and constant muscle soreness are signs of overtraining.[12]
While there is no doubt that intervals can be extremely effective tools to improve the fitness and overall conditioning of combat athletes and recreational trainees alike, lost amidst the endless discussion of their benefits has been the reality that all intervals are not created equally. The truth is that, despite what you may have read, there is no one single ideal interval or some magical work to rest ratio that should be used at all times or for all purposes.
Alex Edmonds, PhD, BCB, is currently an associate professor of research at Nova Southeastern University in Davie, Florida. He graduated from Florida State University and received his doctoral degree in Educational Psychology with a minor in Statistics and Measurement. Over the years, Dr. Edmonds has applied his knowledge of research design, measurement and assessment in both field and laboratory examinations. He has published extensively in a variety of areas such as research design, psychophysiology and sport psychology. Prior to graduate school, he was a strength and conditioning coach working with professional athletes in football, track, and boxing. He then combined his passion for the sports with the field of psychology making it the emphasis of his graduate work. While in graduate school, he conducted his field work with the track and field team at Florida State and started using biofeedback for research and practice during this time. He has utilized biofeedback extensively with various types of athletes for performance enhancement, as well as stress-regulation techniques. Dr. Edmonds is certified through the Biofeedback Certification International Alliance in general biofeedback.
No-holds-barred fighting reportedly took place in the late 1880s when wrestlers representing style of Catch wrestling and many others met in tournaments and music-hall challenge matches throughout Europe. In the USA, the first major encounter between a boxer and a wrestler in modern times took place in 1887 when John L. Sullivan, then heavyweight world boxing champion, entered the ring with his trainer, wrestling champion William Muldoon, and was slammed to the mat in two minutes. The next publicized encounter occurred in the late 1890s when future heavyweight boxing champion Bob Fitzsimmons took on European wrestling champion Ernest Roeber. In September 1901, Frank "Paddy" Slavin, who had been a contender for Sullivan's boxing title, knocked out future world wrestling champion Frank Gotch in Dawson City, Canada.[17] The judo-practitioner Ren-nierand, who gained fame after defeating George Dubois, would fight again in another similar contest, which he lost to Ukrainian Catch wrestler Ivan Poddubny.[16]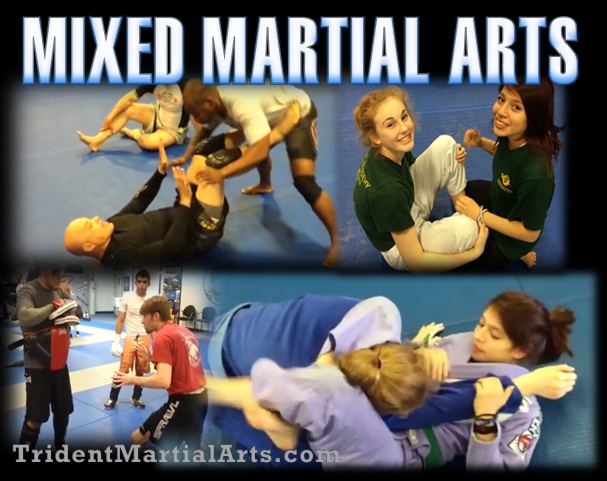 Food is fuel, period. Feed your body good fuel and it will perform better. Stronger bones, quicker muscle recovery, strength, reduced inflammation, higher energy levels, and many other benefits come from eating healthier. One of the easiest ways to change your eating is to become conscious of everything that goes in your mouth. I'm not a psychologist, but somehow writing it down makes you see the difference between what you thought you were doing and what you were actually doing. Write it down!
I have been participating in Easton's BJJ program for over two years, and it has been a consistently positive influence in my life since I began.  I have seen vast improvements in both my fitness level, emotional well-being, and overall discipline in all things that I do.  I truly enjoy both the coaching and the community that are offered at Easton. Highly recommended!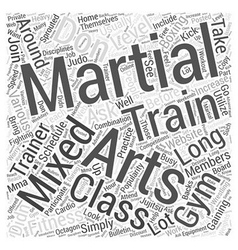 At Easton, we know what it takes to be a fighter–from preparing for your first time in the ring to competing at the highest levels. If you have the dedication and determination, we can give you the skills to make you a contender. To get started on your MMA journey, come to Easton Training Centers, and train where the pros train. Sign up online, and you can get a free trial to experience the Easton difference. So book your first class now, and get ready to rule the Octagon!
Also, if it happens that you pushed too hard (which most likely will happen or has already happened to all of us at some point), make a note in the training log and adjust the intensity. The more you know your athlete, the more you can fine-tune the training. This is why I do not believe in six of eight week training camps. To know your athlete well, you need to work with them on a regular basis.
"At the age of 44, I was severely overweight and developing some very painful arthritis that was limiting my ability to exercise, especially the sport that I loved most, basketball. I decided that I needed to get serious about controlling my weight, and wanted to find an activity that would be challenging and vigorous, without aggravating the damage to my joints. I've found all that and more with the cross training at Warrior's Cove. After a year and a half of training at Warrior's Cove, I've lost about 40 pounds, I'm stronger, more flexible and more energetic. I'm starting to feel like an athlete again! I've also discovered a lifelong pursuit that will continue to challenge and engage me. I highly recommend Warrior's Cove to anyone of any age that's looking for a positive and supportive place to work out and learn new skills."
"Thank you for your great school. Not only is the instruction great but the entire atmosphere is warm, professional and energizing. I am now living in Orange County (South of L.A) and I am preparing for law school entrance tests. I really miss the Warrior's Cove! Although I had no prior instruction in martial arts, I felt that your school was first class. My belief was confirmed as I tried to find a school to train at here in California. There are many good schools in the area but I wish one of them was yours. I realize now how important it is to learn good positional control skills first, and I appreciate the fact that you hold off on submissions until a degree of skill & experience has been achieved. Those I have talked to here are unfamiliar with such restrictions, and I think It has definitely been to my advantage. We are planning on moving back to MN after a few years out here, and I hope you are still instructing. Sorry the letter is so long, but I wanted to thank you. Take care."
MMA, or mixed martial arts, is a relatively new combat sport that was brought to public attention with the advent of the Ultimate Fighting Championship in 1993. It brought the Brazilian concept of Vale Tudo fighting, or anything goes, no-holds barred fighting, to worldwide attention, throwing fighters from different styles against each other. While Brazilian submission specialist Royce Gracie won the first tournament with ease, today's fighters are much more well-rounded.
The significance of strong investigative journalism and reporting cannot be overlooked. In a time when there is a prevailing sense of skepticism concerning the news media that can be seen on both sides of the political aisle, when the lines between real news and fake news are becoming more and more blurred, and where partisan politics in reporting is standard fare, the need for serious, objective, and critical journalism has rarely been more pertinent.
Danny Indio is certified as an Apprentice Instructor in Jeet Kune Do Concepts and Filipino Martial Arts under Sifu Dan Anderson (a student of the famous Guro Dan Inosanto) in New York City. He has trained under many instructors, such as Vitor "Shaolin" Ribeiro and Paul Vunak. He is also a Muay Thai instructor. Indio was a Marine Corps Martial Arts Instructor from 2001-2003. He has over ten years of experience teaching martial arts, and has fought—and won—numerous matches in boxing, grappling tournaments and stick fighting competitions.
MMA fighters do a high volume of work every week. Drilling, sparring, mitts, bag work, and other aspects are intense and they are all taxing on the body. If you are going to add a strength and conditioning plan on top of that volume of work, it has to be well thought out and compliment an existing plan. Way too many trainers, athletes, and coaches create programs from scratch, hearsay, YouTube videos, or past experience. Their main goal is simply to work hard, without taking other aspects of the fighters' training or life into consideration. John Hinds said, "Any trainer can crush you, but only the good ones can heal you as well."
There are two primary training methods in this phase: random flowing and sparring. In random flowing there is a level of cooperation, where practitioners are helping each other to learn with a level of give-and-take. Specific goals may be worked on. In sparring, practitioners are only indirectly helping each other to learn. The focus of sparring is on beating your opponent in live training.
Comprehensive and well laid-out, with hundreds of tips such as grappling your way into a dominant kesa-gatame position to force your adversary's submission or knowing when to fight "dirty" to attack your opponent's vulnerabilities, this manual will give you a leg-up for everything from a no-holds-barred street fight to the regimented rules of fighting in the ring. With over 700 color photos and an instructional DVD that demonstrate all the right moves, this book gives you the winning edge you need!
If you are interested in taking one or more classes at the Warrior's Cove, you may visit to observe the classes. We have a seating area for visitors. You may also participate in one free class – in each program that we offer.  You will find our instructors and the other members to be friendly, informative, and supportive. Simply fill out the GET YOUR FREE TRIAL form above to get started today!

It should be noted that the structure of a typical professional MMA bout has a true work-to-complete rest ratio of 5:1 (5 minute rounds, 1 minute breaks), while the work-to-active rest ratio inside each 5 minute round is determined by the tactical strategies and the skill set of the MMA athletes. Fighters described as "grinders" such as Michael Bisping or Nick Diaz will display a much higher work-rest ratio than more "explosive" athletes like Jose Aldo or Tyron Woodley.

The rules for modern mixed martial arts competitions have changed significantly since the early days of vale tudo, Japanese shoot wrestling, and UFC 1, and even more from the historic style of pankration. As the knowledge of fighting techniques spread among fighters and spectators, it became clear that the original minimalist rule systems needed to be amended.[80] The main motivations for these rule changes were protection of the health of the fighters, the desire to shed the perception of "barbarism and lawlessness", and to be recognized as a legitimate sport.[citation needed]
If you are a fan of MMA since its inception, you have had a front row seat to the birth and evolution of what we consider the greatest sport in the world; one that has lineage to ancient Greek Olympics, almost 3,000 years ago, rooted in wrestling and boxing. Much like the natural selection process underlying evolution, these fans have witnessed different forms of the martial arts reign during certain eras. Fighters like Royce Gracie, Randy Couture, Chuck Liddell, Wanderlei Silva, and Anderson Silva all dominated with strategies heavily focused in BJJ, Wrestling, Kickboxing, and Muay Thai.
MMA competition is legal[255] and under the purview of the Swedish Mixed Martial Arts Federation (SMMAF), which was formed in 2007[256] and began overseeing MMA events and governing the sport as a whole in 2008.[257] In 2009 the SMMAF was accepted into the Association of Swedish Budo and Martial Arts Federation,[257] thus granting MMA "national sport" status and making its approved clubs eligible for partial government subsidization.[257] On April 30, 2011, the SMMAF sanctioned the first event under its purview to utilize the Unified Rules of Mixed Martial Arts.[258] The Swedish Mixed Martial Arts Federation governs the sport of MMA in Sweden as a member affiliated to the International Mixed Martial Arts Federation.[166][259]
Pursuing an Ethnic Studies degree will give you insight into the experiences, triumphs, and struggles of minority and ethnic groups in America. They are heavy on history, with a very specific historical focus, analyzing how a particular group got to where it is now, in modern day America. It incorporates a study of the culture's growth and development, and its shifting relationship with the majority population and government. It examines cultural artifacts, such as art, music, and literature, and utilizes philosophy and critical theories.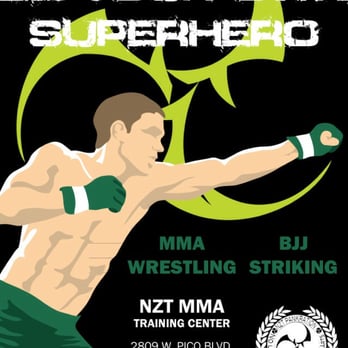 6) Training MMA fulfills mans need for physical expression aka violence. We don't want violence in our daily lives but we still yearn for physicality. We all get pumped up seeing fights in movies or TV or when we hear about someone who was accosted by thugs and kicked the crap out of the them. Training MMA is a perfect middle ground. You can train (or fight) in controlled areas and release aggression with no threat of repercussions, jail time, murder etc..
These are the weights you will be working with for the first phase of the program. Note that at the end of the first phase you will actually be doing more reps than your max at the start, so it may say something like "2 x 10 with your 10-rep max." This is because by the end you should be stronger and fitter than when you started. In the following twelve-week phases we will re-evaluate your maxes.
The new hybridization of fighting styles can be seen in the technique of "ground and pound" developed by wrestling-based UFC pioneers such as Dan Severn, Don Frye and Mark Coleman. These wrestlers realized the need for the incorporation of strikes on the ground as well as on the feet, and incorporated ground striking into their grappling-based styles. Mark Coleman stated at UFC 14 that his strategy was to "Ground him and pound him", which may be the first televised use of the term.
The All India Mixed Martial Arts Association is the only MMA Association to have been operating for more than fourteen years in the country, and has organized and promoted many notable events.[227][228][229] It is the first nation in the world to launch SPORT MMA for younger kids those who are keen on learning the game & participate in the point based championship.[230][231]
The amount of fighters that exist today versus 20 years ago is staggering. As the talent pool grows, it forces the athletes to improve or they risk being weeded out. The days of just being a tough bar brawler are gone. Today's MMA champions are evolving into 24/7 athletes, like the NBA and NFL, where off season training, nutrition, and recovery are becoming vital to their success. Here are 9 tips that will get your training for MMA on track, helping you to perform at your maximum when fight day comes.

What is it? The literal Hebrew translation of Krav Maga is "battle contact" and we can't think of a better description. It was developed by the Israeli Defense Force to be used in real-life combat situations. In addition to punches, kicks and throws, it teaches real-life scenarios like how to disarm an attacker. Rubber knives and guns will make appearances.
The UFC® Mixed Martial Arts (MMA) athlete is the best-trained athlete in the world.* Preparing for competition in the Octagon™ requires a regimen of cross-functional training that builds exceptional strength, stamina, and discipline through the practice of Mixed Martial Arts. With our unique access to UFC champions, many of whom serve as trainers and coaches, UFC GYM offers elite training programs available to members of all ages and abilities. Each club offers a variety of MMA training and classes for men, women, and kids, including: Brazilian Jiu-Jitsu, Muay Thai, Judo, boxing, kickboxing, and other mixed disciplines. MMA classes promote endurance, conditioning, proper technique and intelligent sequencing, so you can surpass your goals quickly. Additionally, the UFC GYM School of Brazilian Jiu-Jitsu is now registered with the IBJJF, allowing our students to compete in local, national and internationally acclaimed BJJ tournaments.
For this workout can I interchange between the two different muscles that are being worked out and take a rest after I do one set. So for example I do squats then Pull ups, with no rest in between but take a rest after I do both. Then after I do four sets of that I move on to Leg press and lat pull downs, no rest inbetween but take a rest after i do one set of each and so on. I really like these workout but need to modify it to decrease the amount of time i spend in the gym. With a full time job i am also a student and try to train as much as i can.
The Systems Training Center gyms were created to offer high quality classes in boxing, kickboxing/Muay Thai, BJJ (Brazilian Jiu Jitsu), Krav Maga, CrossFit, HIIT Fit (High Intensive Interval Training), Combat conditioning, yoga for adults and kids martial arts classes, including kids BJJ and kids Krav Maga. Our vision when we opened was to create a safe, fun and empowering home away from home for people of all ages, backgrounds, and ethnicities. Systems Training Center has a well-known MMA team with fighters competing in some of the top MMA organizations, such as the UFC, Bellator, and LFA. This makes for high-quality classes, taught by some of the best coaches in the world!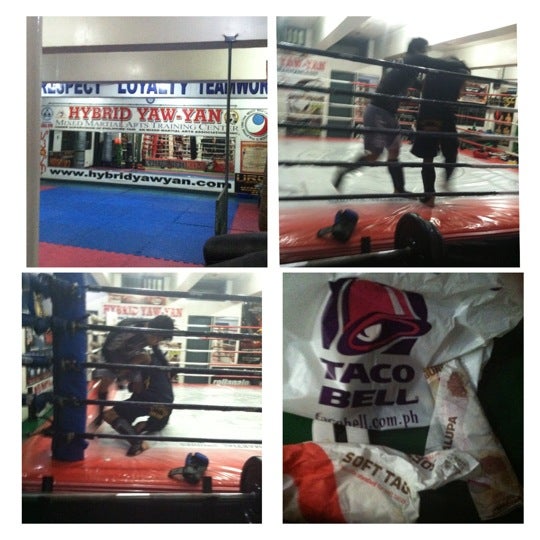 Previously, Japan-based organization Pride Fighting Championships held an opening 10-minute round followed by two five-minute rounds. Stomps, soccer kicks and knees to the head of a grounded opponent are legal, but elbow strikes to the head are not.[81] This rule set is more predominant in the Asian-based organizations as opposed to European and American rules. More recently, Singapore-based organization ONE Championship allows soccer kicks and knees to the head of a grounded opponent as well as elbow strikes to the head, but does not allow head stomps.[82]
The reason why we use the wording "Lead" and "Rear" instead of "Left" and "Right" is because when switching stances this can get confusing. Someone who is trying to master all styles of fighting should be able to fight in both Orthodox (Left foot first) and Southpaw (Right foot first). This is obviously better suited for MMA because it gives your opponent a different look for takedowns, while in boxing you're only using punches and most boxers preferably only master one stance.
Search online for classes in your area. Do a search online and look for gyms, dojos, and clubs that offer fighting or martial arts classes in your area. See if you can find general MMA classes that have both striking and grappling included in their curriculum. If a hybrid gym doesn't exist, you may have to go to more than one gym to build both your grappling and striking skills.[3]