In addition to unarmed training, self defense must include training in the use of and defense against weapons. See our weapons page for more detailed information. These days it's likely a real predator will have a weapon. Training to defend against blunt, sharp, and projectile weapons is essential. And because the use of weapons can give you a major advantage, learning to use weapons (including objects found in your environment) should not be neglected.
10) Chicks dig fighters. Women love violence. They will say things like "I hate violence. I hate those meathead guys that fight all the time." The women who say things like this have one thing in common: they're lying. Women absolutely love men who handle violent confrontation and come up the winner. It's in their nature, it's in their DNA. Something you won't read in a newspaper: Ghetto thugs who often beat up weak people are rewarded with sex by their ghetto mistresses. You're smarter than fighting all the time – but simply being able to handle violent confrontation (having the Eye of the Tiger) is enough to get them wet.
Train for cardio first, then power, then strength, then mix in some stamina. Your best and most effective workouts will combine all four. The great thing about programming your workouts is you can get creative and have fun doing it. There is an endless mixture of exercises, routines, reps, and time limits, that can produce incredible fitness. If you think that running, or rowing are the only ways to build up your cardio, then you need to read on and find out how you can get very creative with your exercises. How about punching a bag 4 times, then doing a sprawl and standing up and doing, two kicks on the bag, then doing a backdrop, then do 5 squat jumps, 5 push ups, and repeat those movements as quickly as you can for 9 minutes, then rest for a minute and repeat for another nine minutes. You have just combined unbelievable cardio, with power, and strength, with stamina all in one workout. Combining all of the characteristics of fitness is the best way to train. For instance doing a 5K run is great for your stamina and cardio, but it does little for your strength or power. Doing max deadlifts doesn't do much for your cardio or stamina, but it is great for your strength, Learn how to mix and match your workouts and you will get the best results, and have the most fun doing them… PS any strength or power movement done with reps that get your heart rate up, and your breathing labored, becomes cardio.
Just as the name implies, these intervals are designed to push your cardiovascular system to its limits and improve VO2 max – the maximum amount of oxygen your system is capable of delivering to your working muscles. These intervals are designed to strengthen the most important muscle in your body, your heart, and are as grueling as they are effective at doing so.
You will notice that this workout doesn't change much from week to week. This is for good reason. Strength is a factor in both endurance and flexibility, and strength is developed, in part, by practice. The popular modern trends of highly variable workouts and "muscle confusion" are inefficient ways of exercising. As we move into different phases you will see new exercises, but for now stick to the workout as written.
Marsden also makes it clear that bodyweight conditioning workouts are every bit as important for MMA training as throwing punches in the ring. "If there's one thing for certain in this sport, it's that your heart rate will change several times over the course of a five-minute round due to the many battle styles a fight can take. It may start as a boxing match, move into Olympic-level wrestling, then return back to the feet," Marsden says. "To train in this manner, take the idea of rep schemes, ball it up and toss it in the trash. There are no reps anymore, just timed rounds."
Why 90 second intervals? 90 seconds is enough time to ensure that you use all of your anaerobic energy systems for each exercise. The body uses different systems at different times during exercise. The first seconds of exercise bouts relies on ATP storage, after a few seconds of contraction, the muscles moves on to ATP-PC, and then to the lactic acid system.
No-holds-barred fighting reportedly took place in the late 1880s when wrestlers representing style of Catch wrestling and many others met in tournaments and music-hall challenge matches throughout Europe. In the USA, the first major encounter between a boxer and a wrestler in modern times took place in 1887 when John L. Sullivan, then heavyweight world boxing champion, entered the ring with his trainer, wrestling champion William Muldoon, and was slammed to the mat in two minutes. The next publicized encounter occurred in the late 1890s when future heavyweight boxing champion Bob Fitzsimmons took on European wrestling champion Ernest Roeber. In September 1901, Frank "Paddy" Slavin, who had been a contender for Sullivan's boxing title, knocked out future world wrestling champion Frank Gotch in Dawson City, Canada.[17] The judo-practitioner Ren-nierand, who gained fame after defeating George Dubois, would fight again in another similar contest, which he lost to Ukrainian Catch wrestler Ivan Poddubny.[16]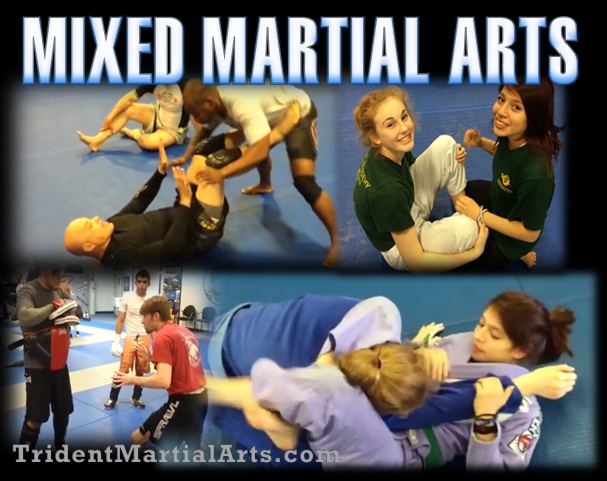 The more you know about the dynamics and characteristics of street fighting, the greater you chances surviving and ultimately winning the fight. There is an old saying in my self defense school, "the more you know, the less you will fear in the streets". To help get you started on your academic journey, here are some important facts about the nature and characteristics of street fighting.
Technical decision: in the unified rules of MMA, if a fighter is unable to continue due to an accidental illegal technique late in the fight, a technical decision is rendered by the judges based on who is ahead on the judges' scorecards at that time. In a three-round fight, two rounds must be completed for a technical decision to be awarded and in a five-round fight, three rounds must be completed.
However, in the same period of time, America has seen alarming spikes in registered hate groups across the board, especially racially divisive hate groups, such as white nationalist and separatist groups. 2015 was dubbed "The Year of Enormous Rage" by the Washington Post. The values of fascism have been increasingly validated in the public and political spheres.
This total-body cardio warm-up takes three minutes—as long as a professional boxing round. Before you get started, practice the boxing stance: Keeping your knees slightly bent and your fists just below your chin, turn your body about forty-five degrees to the right and take a step back with your right foot. (If you're left-handed, switch sides and put your left foot behind your right.) That's your starting position.
The first thing you should always do is start your MMA workout with some shadow boxing. This is done best in front of a mirror so that you can see your style of striking and the improvements you need to make while striking. If you're new to shadow boxing, a good rule of thumb is to always finish your punching combinations with knees or kicks. If you're a boxer then don't worry about knees or kicks, just work on your punching combinations and your flow. Visualize the opponent in front of you and moved to create angles that could be used in a real life situation. Don't be stagnant with your movement, allow yourself to be comfortable so that you can become more confident with your flow.
I was greeted by a man named David Arnebeck. I could tell that he had a fighters build and an abundance of confidence. He made me feel at ease as we discussed my martial arts history and goals. I told him that I had taken 4 years of Tae Kwon Do but still felt as thought I was no good in a 'real' situation. I was good at forms but lacked the real sparring experience. He told me that many students at Warrior's Cove had joined because of the 'true to life' training. He said, 'kicking the air will do you no good.'  He said many things that I also heard from Bruce Lee's fighting philosophy. He had me convinced. I joined that week. I have now found what seems to be the most effective form of self defense and exercise.
Taking the time to set goals and make a plan is one thing. Applying it, walking it out, and making it happen is another beast. Life will always throw challenges your way. Make sure to take the time to assess "why" you are training so hard, otherwise, little distractions will knock you off course. It may be easy to stay focused if you have a fight schedule, but how consistent are you with nothing set?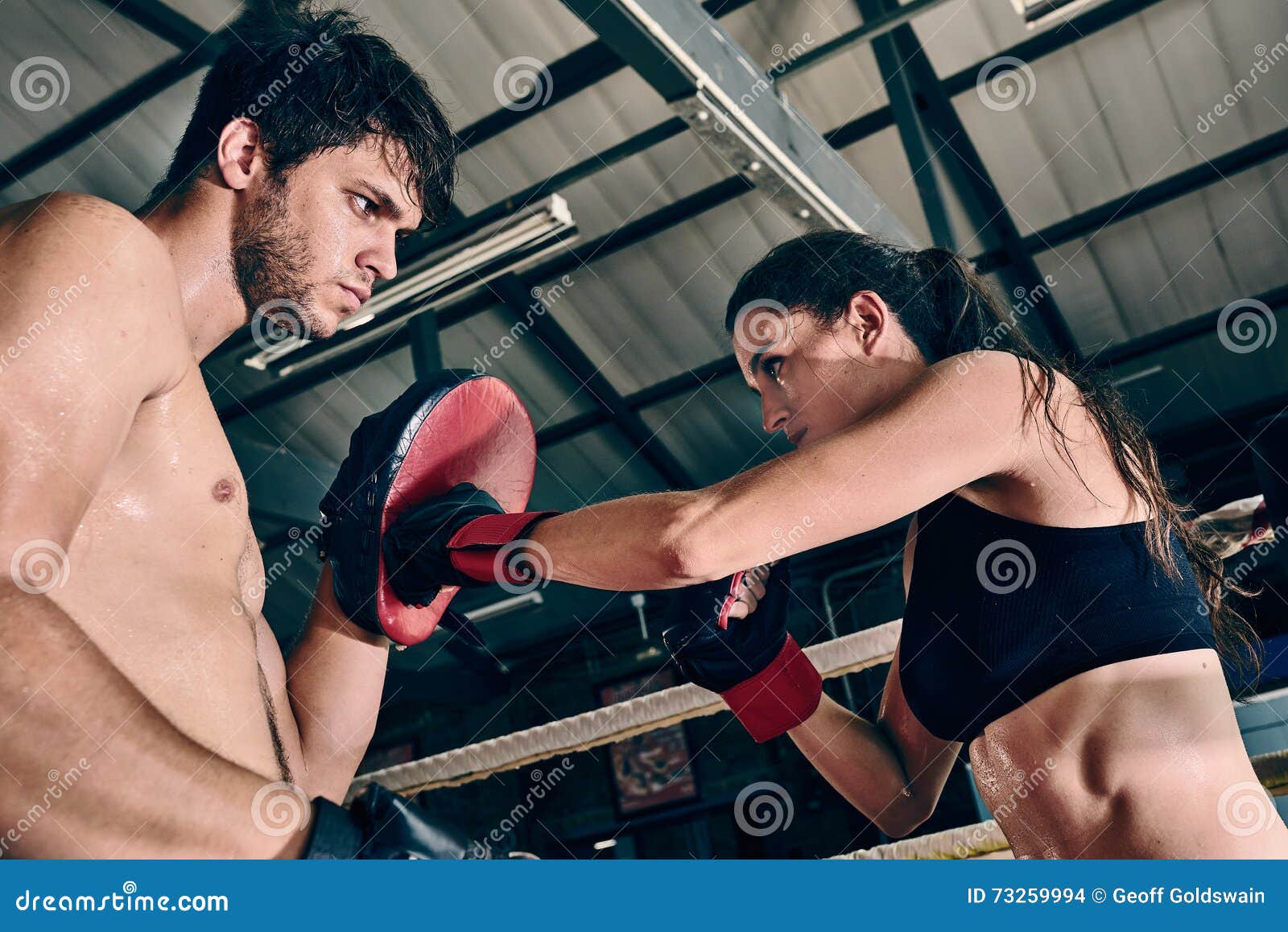 Studying and writing fiction, non-fiction, and poetry gives us insight into issues and situations that we may not otherwise be able to understand. Literature gives us a deep, direct connection to the human soul, and can move us in ways that other mediums cannot. Studying rhetoric lets us understand the deeper implications of the language that is being used all around us, dictating how we represent ourselves, each other, and the issues that matter most to us.
It is clear that shadow boxing is important to becoming a mixed martial artist with good boxing skills. But what exactly is shadow boxing? Much like a the traditional martial artist practices kata, shadowboxing is a less scripted, more fluid training technique that entails the fighter rehearsing all aspects of his boxing repertoire as he simulates a fight. Specifically, the fighter imagines an opponent defending and throwing punches and he or she does the same. The beauty of shadow boxing is that it can be done almost anywhere, at any time. The gym, the beach, the hallway at work, the parking lot, and while limited, aspects of shadowboxing can even be done from your seat! Fighters who regularly shadow box have striking that truly looks like art. In fact, one can often tell which fighters have put in the required reps by the shoulder roll (it almost looks as if the fighter is temporarily dislocating their shoulder) apparent while they are shadow boxing. While many mixed martial artists tend to have tight shoulders with little "roll," watch any professional boxer as they shadow box. The difference will be apparent.
Train with the best in the business. Our work ethic and attention to detail is what separates us from other performance training facilities when it comes to NFL Combine prep work. Having combined decades of experience coaching at the collegiate level at both West Virginia University and the University of Michigan, the NFL Combine has always been a top focus of ours and priority for our athletes. We tackle combine training from all angles, increasing your physical strength and speed as well as your mental toughness with a hands-on approach and an emphasis on walking our athletes through the proper biomechanical positions ensuring their performance on testing day as well continued performance throughout their careers.
But just because it's a straightforward workout, that doesn't mean you should take it lightly. Camozzi stresses that you should push yourself, working at a quick pace with fast punches and lots of footwork. "You will feel it in your legs after the shadowboxing, and that's what we want," he says. "Picture yourself in the ring fighting. No dropping your hands or walking around and throwing a combo here and there."
Phoenix welcomes owner of Trooper Fitness Studio, Prince Brathwaite and certified personal trainer and former competitive bodybuilder, Albert Gonzalez to the podcast. In part one of this two part series, the three preach the importance of having a fitness plan and believing in the numbers. With decades of fitness experience between them, Prince and Albert shed light on the importance of rest and recovery, the difference between training for health, sport or ideal body and what the formula is for each. Learn how to set your fitness goals in episode 67 of In Fighting Shape.
Karate, especially Kyokushin and other full contact styles, has proven to be effective in the sport as it is one of the core foundations of kickboxing, and specializes in striking techniques.[107][108][109][110] Various styles of karate are practiced by some MMA fighters, notably Chuck Liddell, Bas Rutten, Lyoto Machida, Stephen Thompson, John Makdessi, Uriah Hall, Ryan Jimmo, Georges St-Pierre, Kyoji Horiguchi, and Louis Gaudinot. Liddell is known to have an extensive striking background in Kenpō with Fabio Martella[111] whereas Lyoto Machida practices Shotokan Ryu,[112] and St-Pierre practices Kyokushin.[113]
Try an MMA class to learn more varied techniques. Many local gyms offer MMA classes, and some gyms ("MMA gyms") are centered entirely around martial arts. Trying an MMA class once a week or few weeks can help you learn new techniques and spar with other MMA fighters. Incorporate this into your schedule, especially if you are not training with a coach or other MMA athletes.
In April 2000, the California State Athletic Commission voted unanimously in favor of regulations that later became the foundation for the Unified Rules of Mixed Martial Arts. However, when the legislation was sent to the California capital in Sacramento for review, it was determined that the sport fell outside the jurisdiction of the CSAC, rendering the vote meaningless.[52]
Just as the name implies, these intervals are designed to push your cardiovascular system to its limits and improve VO2 max – the maximum amount of oxygen your system is capable of delivering to your working muscles. These intervals are designed to strengthen the most important muscle in your body, your heart, and are as grueling as they are effective at doing so.
In 1951, a high-profile mixed martial arts bout was Masahiko Kimura vs. Hélio Gracie, which was fought between judoka Masahiko Kimura and Brazilian jiu jitsu founder Hélio Gracie in Brazil. Kimura defeated Gracie using a gyaku-ude-garami armlock, which later became known as the "Kimura" in Brazilian jiu jitsu.[24] In 1963, a catch wrestler and judoka "Judo" Gene Lebell fought professional boxer Milo Savage in a no-holds-barred match. Lebell won by Harai Goshi to rear naked choke, leaving Savage unconscious. This was the first televised bout of mixed-style fighting in North America. The hometown crowd was so enraged that they began to boo and throw chairs at Lebell.[25]
The series follows Christine Baranski as Diane Lockhart, as she is forced out of Lockhart, Deckler, Gussman, Lee, Lyman, Gilbert-Lurie, Kagan, Tannebaum, & Associates after an enormous financial scam destroys the reputation of her goddaughter Maia (Rose Leslie) and Diane's savings, leading them to join Lucca Quinn (Cush Jumbo) at one of Chicago's preeminent law firms. The series stars Baranski, Leslie, Jumbo, Erica Tazel, Sarah Steele, Justin Bartha, Delroy Lindo, Nyambi Nyambi, Michael Boatman, and Audra McDonald, and features Paul Guilfoyle and Bernadette Peters in recurring roles. It is executive produced by Robert King, Michelle King, Ridley Scott, David W. Zucker, Liz Glotzer, Brooke Kennedy and Alison Scott, with Phil Alden Robinson producing and co-writing the first episode.[1]
Before you look at the training sessions themselves, lets look at the way I structure my strength phase. First of all, you will not see any sledgehammers, battle ropes, tire flips, or training with a gas mask or snorkel. It doesn't mean I don't see a place for these (maybe apart from gas mask and snorkel - as these have no place in my sessions). We do use tires and ropes, however I use them more during the power and endurance development, which happens closer to a fight.
The Romanian Mixed Martial Arts Federation (RMMAF) was established in 2012 as a legal non-profit federation under the Ministry of Youth and Sport in Romania. The Federation was formed by the board of MMA organization AGON and backed by a broad representation of the Romanian MMA community, including around twenty MMA clubs and non-profit MMA organizations around the country. Based in Bucharest, Romania AGON club was founded in its present legal form in June 2012, following a long period of time of acting under different other organisations, with Gheorghe Stanciu elected as its president. The RMMAF is affiliated to the International Mixed Martial Arts Federation (IMMAF).[250][251][252][253]
My first day was a real eye opener. I didn't want to be like most beginners. I wanted to get right into free-sparring. This is where you wrestle other students to gain superior positions as they are taught in class. My first opponent was a towering gentleman by the name of Jan. (pronounced Yan) Being much taller than me, Jan had a considerable advantage not to mention he was also a gold belt. We started 'rolling' and he put me into his guard. To be in some ones guard means that you are trapped between their legs as they lay on their back. I had no choice but to give up. He then followed up by showing me ways to escape. This is what I love about this school. The other students aren't there to 'beat' you. They are there to learn and to teach others as well. Mr. Arnebeck goes out of his way to do the same. He is never hesitant to demonstrate the move with you in order to answer your questions. The teaching is great, the students and staff are very helpful and receptive, and the atmosphere is that of a dedicated practice.