In a recent meta-analysis of the available injury data in MMA, the injury incidence rate was estimated to be 228.7 injuries per 1000 athlete-exposures (one athlete-exposure is defined as one athlete participating in a single fight).[170] The estimated injury incidence rate in MMA is greater than in other full-contact combat sports such as judo (44.0 injuries per 1000 athlete-exposures),[171] taekwondo (79.4 injuries per 1000 athlete-exposures),[172] amateur boxing (77.7 injuries per 1000 athlete-exposures),[173] and professional boxing (118.0-250.6 injuries per 1000 athlete-exposures).[174][175][176][177]
Train for cardio first, then power, then strength, then mix in some stamina. Your best and most effective workouts will combine all four. The great thing about programming your workouts is you can get creative and have fun doing it. There is an endless mixture of exercises, routines, reps, and time limits, that can produce incredible fitness. If you think that running, or rowing are the only ways to build up your cardio, then you need to read on and find out how you can get very creative with your exercises. How about punching a bag 4 times, then doing a sprawl and standing up and doing, two kicks on the bag, then doing a backdrop, then do 5 squat jumps, 5 push ups, and repeat those movements as quickly as you can for 9 minutes, then rest for a minute and repeat for another nine minutes. You have just combined unbelievable cardio, with power, and strength, with stamina all in one workout. Combining all of the characteristics of fitness is the best way to train. For instance doing a 5K run is great for your stamina and cardio, but it does little for your strength or power. Doing max deadlifts doesn't do much for your cardio or stamina, but it is great for your strength, Learn how to mix and match your workouts and you will get the best results, and have the most fun doing them… PS any strength or power movement done with reps that get your heart rate up, and your breathing labored, becomes cardio.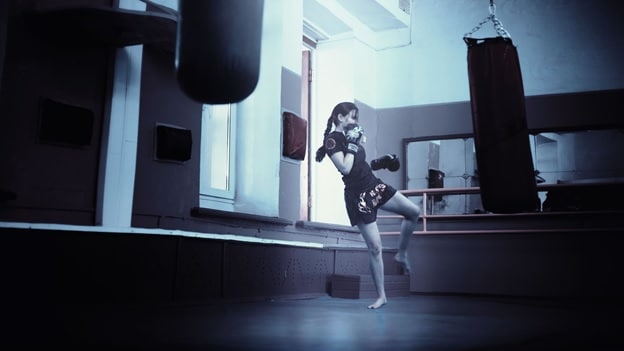 If you've already got a solid base of training and a relatively high level of fitness, you can immediately begin incorporating higher intensity interval methods into your training. Remember though, you always want to begin by using the lowest amount of volume and intensity that produces results and then increase from there. Start by following the Pro Interval Training program below and get ready to see dramatic fitness and conditioning improvements.
But just because it's a straightforward workout, that doesn't mean you should take it lightly. Camozzi stresses that you should push yourself, working at a quick pace with fast punches and lots of footwork. "You will feel it in your legs after the shadowboxing, and that's what we want," he says. "Picture yourself in the ring fighting. No dropping your hands or walking around and throwing a combo here and there."
This program will help you maintain or improve the range of motion about your joints and surrounding muscles; reducing the risk of injury and promoting performance. Many times our common hamstring, back and knee pain can be caused from inflexibility and tight structures. Following an organized strteching program can usually eliminate these. Are you an athlete? Being able to move through a full range of motion can increase power output by optimizing biomechanical leverage position.
Sign up for amateur competitions. Make sure to check with the local governing body for fighting sports in your state before you sign up to compete so that you're aware of all rules and regulations. Typically when you're ready to fight, your gym or trainer will help you register for an organized competition. Talk to them and make a decision on which kind of competition or fight you want to compete in.[16]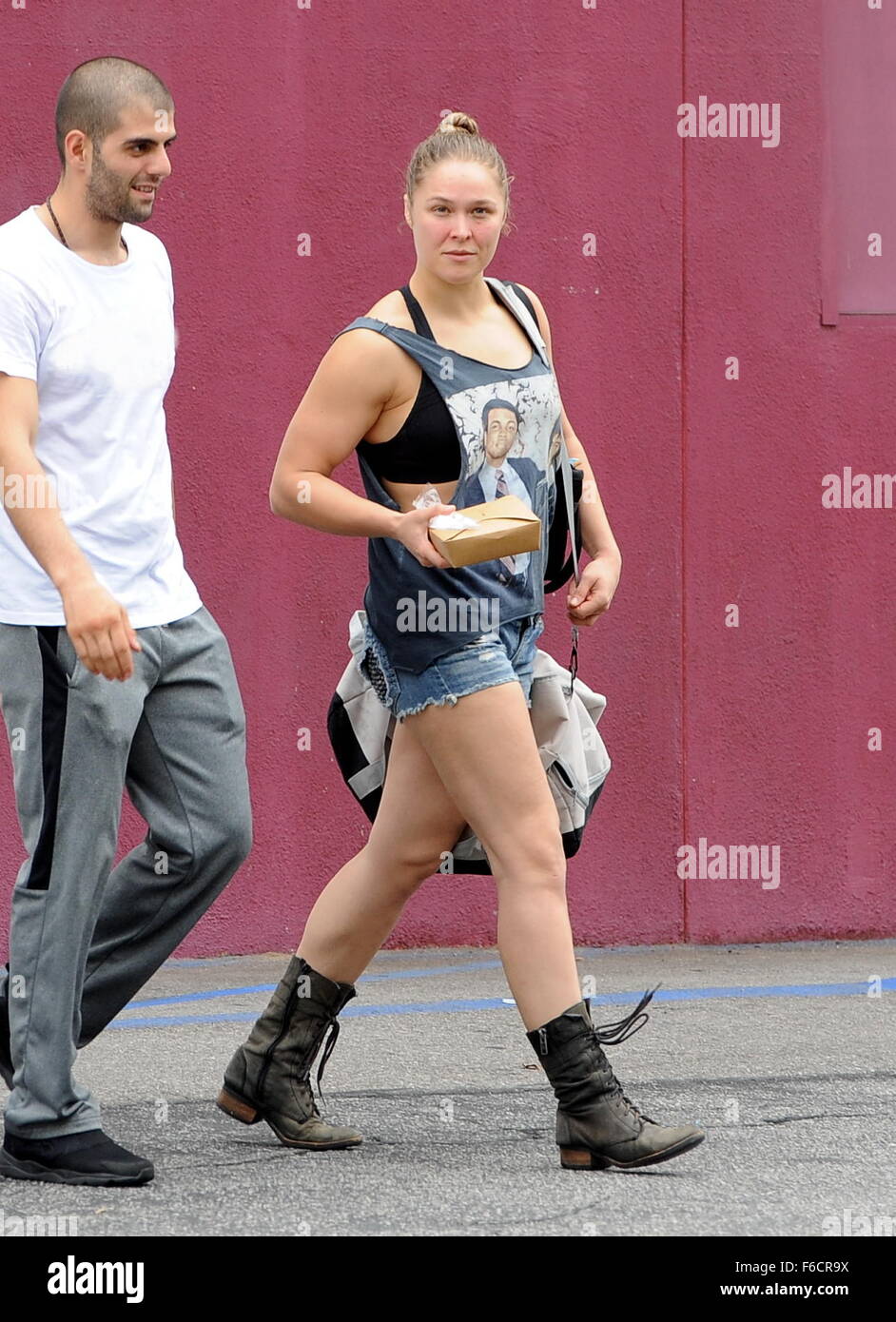 The CABMMA first hit international sports headlines when it suspended fighter Rousimar Palhares for prolonging a submission on opponent Mike Pierce, despite him tapping several times, during UFC Fight Night 29 in Barueri, Brazil on 9th Oct 2013.[203][204] The CABMMA was called to preside over another controversial situation involving a Brazilian competitor, when Vitor Belfort's use of Testosterone Replacement Therapy came to light over UFC on FX 8 (May 18, 2013)[205]
If you find you are overtraining, then cut back on your workouts, starting first with the sprint portions of the cardio, and then with some of the strength training if need be, or take the day off altogether. Once you have recovered begin adding back exercises slowly to find your limit. You may find that your resting heart rate drops over the twelve weeks. This is good, and it's a sign that your cardio is improving.
"If you are a small man or are a woman and want the skills to fight off an attacker, my testimonial is a must read. I'm 5'7″ and weigh 140 pounds. I'm a small guy. In fact, my frame is very similar in size or smaller than many women. The beauty of MMA and Brazilian Jiu Jitsu is that size doesn't matter. I can defend myself in stand up punching and kicking situations, and take the fight to my opponent if needed. I now know that Judo throws and takedowns are easier for a shorter person because your center of gravity is lower and you can get under your opponent easier. If things go to the ground, I can submit or choke out an opponent who has 100+ pound weight advantage. Once on the ground everything equals out, and with training, you have a huge advantage. Your opponent will be a fish out of water. How can this be? MMA and Brazilian Jiu Jitsu (BJJ) aren't dependent on athleticism, strength or fitness. You use your brain, not brawn, and the laws of physics (leverage) to defeat your opponent."
If you have time, complete two to three sets of push-ups, doing as many as you can for each set while maintaining good form, then finish your workout with a series of ab exercises, including planks, sit-ups, medicine ball oblique twists, and leg lifts. This is a great opportunity to really target the chest and abs. Adding just 5- to 10-minutes is a great way to finish things out.
Junot Díaz – Born in Santo Domingo, Dominican Republic, Díaz immigrated to the U.S. when he was six. He is currently a creative writing professor at MIT and serves on the board of advisors for Freedom University. He is an activist and author, known for books like The Brief Wondrous Life of Oscar Wao and Drown. His work primarily focuses on the immigrant experience.
Zone 5 often called anaerobic or VO2 max training, is considered true high intensity training. Training in Zone 5 is responsible for increasing an athlete's ability to produce force in a metabolically acidic environment. Paired with the large amounts of perceived exertion, the duration of which this intensity can be held is severly limited compared to lower and moderate intensity training.
Judo is $8 a lesson, no lock in contracts. I can train pretty much anywhere in the world. BUT also some nights I'd rock up and apart from the Sensei I'm the only adult there. Also training with young bucks is annoying because they're always trying to beat you and don't appreciate I'm over 40 and don't bounce back from injuries nor can I afford them.
According to the Unified Rules of Mixed Martial Arts, an MMA competition or exhibition may be held in a ring or a fenced area. The fenced area can be round or have at least six sides. Cages vary: some replace the metal fencing with a net, others have a different shape from an octagon, as the term "the Octagon" is trademarked by the UFC (though the 8-sided shape itself is not trademarked).[93] The fenced area is called a cage generically, or a hexagon, an octagon or an octagon cage, depending on the shape.
Anthony Yom – Yom is an AP Calculus teacher in the Los Angeles Unified School District, an area with a high population of underprivileged minority youth. His school contends with a 91% poverty rate. Despite many hurdles, Yom has achieved remarkable success with his students on the AP Calculus exam, with a 100% pass rate, and high average score. Yom is also the winner of our 2016 Escalante-Gradillas Prize for Best in Education.
Since ancient times, wrestling has been a training tool for fighters and soldiers alike (it was a core of Spartan warrior training, as well as a base for the ancient MMA art of Pankration). Today, wrestlers consistently demonstrate that their style is a fundamental part of modern MMA combat. Solid stand-up grappling allows a fighter to determine where the fight takes place, giving a significant advantage. In the past, BJJ practitioners often suffered from poor takedown games. This is something we aim to correct at Radical MMA NYC: we have dedicated takedown classes, and in our Combat Judo/ Jiu-jitsu classes we also put a premium on learning takedown skills, takedown defense, and MMA oriented Judo throws.
Also, if it happens that you pushed too hard (which most likely will happen or has already happened to all of us at some point), make a note in the training log and adjust the intensity. The more you know your athlete, the more you can fine-tune the training. This is why I do not believe in six of eight week training camps. To know your athlete well, you need to work with them on a regular basis.
Finally, you'll need to use fairly long rest intervals between each rep, as much 60-90 seconds – you can also use recovery to heart rates of 130-140 if you're using a heart rate monitor. For the best results, you can perform these intervals twice per week, at least three days apart. The low work: rest ratio, along with the high resistance used, makes these high resistance intervals both unique and effective at improving explosive-endurance.
No Contest: in the event that both fighters commit a violation of the rules, or a fighter is unable to continue due to an injury from an accidental illegal technique, the match will be declared a "No Contest", except in the case of a technical decision in the unified rules. A result can also be overturned to a no contest if the fighter that was originally victorious fails a post fight drug test for banned substances.
But just because it's a straightforward workout, that doesn't mean you should take it lightly. Camozzi stresses that you should push yourself, working at a quick pace with fast punches and lots of footwork. "You will feel it in your legs after the shadowboxing, and that's what we want," he says. "Picture yourself in the ring fighting. No dropping your hands or walking around and throwing a combo here and there."
Every combat sport athlete knows just how grueling training in the gym day in and day out can be. Because of this, it's often important to use training methods that can improve conditioning without putting any additional wear and tear on your body. Made popular by the late Charlie Francis, tempo intervals fit this bill perfectly and are one of the best ways to build aerobic fitness and work capacity at the same time without the added risk of injury and stress that comes along with some of the higher intensity interval methods.

Since repetition is critical to gaining proficiency in any skill, shadow boxing is a pivotal training technique because it provide fighters the opportunity to unlimited repetitions with little physical wear-and-tear. But please note that it's not just any reps, these should be high-quality reps with deliberate focus on specific skills and strategies. A key strategy is to film the sessions and make corrections to form and enhance or provide more complexities to the shadow boxing as the skill progresses. Bruce Lee summed this up perfectly when he said, "I fear not the man who has practiced 10,000 kicks once, but I fear the man who has practiced one kick 10,000 times." Great MMA boxers like Masvidal engage in quality reps along with other aspects of training that include good coaching and sparring. Shadow boxing is a time-tested, essential tool for building striking efficiency and effectiveness.
Dr. Cruz is a board certified pediatrician who joins Philadelphia FIGHT as the Medical Director for our Pediatrics and Adolescent Health Center. He completed his undergraduate training in Biology and Psychology from Union College, his medical school training at Albany Medical College, his residency training at St. Christopher's Hospital for Children, and his Chief Residency at the Albert Einstein Medical Center.
Camozzi's typical heavy bag routine consists of three, 5-minute rounds, each followed by 1 minute of rest. Each round focuses on a different aspect of training. "I like to start with one, 5-minute round of just boxing, hands only. This should be done at a high pace with a high volume of punches," he says, adding that you should mix up your speed and power, working long-range and close-range punches. "A lot of times I'll throw three- to four-punch combos fast, making one of those punches as hard as I can. It's good to change up the rhythm."
The JetBlue TrueBlue program best serves travelers based in East Coast cities (like Boston, New York City and Fort Lauderdale and Orlando, Florida) who primarily fly domestically and to the Caribbean. Members earn points for every dollar spent on JetBlue flights and JetBlue Vacations packages. You can also earn points on flights booked with seven partner airlines, as well as on hotel stays, car rentals and purchases with retail partners like Amazon and through the ShopTrue retail portal. Earn even more points by staying connected on social media and by making purchases with one of the JetBlue credit cards from MasterCard. You can use those points to cover the cost of future air travel on JetBlue or Hawaiian Airlines, as well as the cost of JetBlue Vacations packages.
As a veteran fighter, the 6-1, 265-pound Jackson has a painful admission to make. "I suck at jumping rope for some reason," he claimed. Perhaps it's the volume that challenges him, as his coach will have him doing anywhere from three five-minute rounds to 10 five-minute rounds, "depending on how pissed he is at me." To put the latter into perspective, a Bellator title match lasts for five five-minute rounds (normal matches are three rounds), so 10 five-minute rounds of jumping rope is double the time of a fight. Obviously, jumping rope helps fighters with their conditioning, but Jackson credits the age-old training method for improving his agility and footwork as well.
i have a question, i do mma and weight training, i just need advice outside the people i know. Im 170, all muscle on top i had chicken legs 4 months ago, and been doin legs after with my training. recently i got the on the scale i saw i was 180. i was amazed how much weight i had. i never passed 175 but always was below that. So wen i saw i was 180 i took all my clothin off and i saw i was 178. i was shcoked and happy i am t find out im gaining weight due to my metabilism. So my question, Since i do mma and weight training and i dont wana loose weight can you give me exact workout for people who wana get bigger with mma ? i do weight training some days 2 x a week some days, i do mma and few hours later i hit the gym. but i feel thats not gona help. so if u dont mind takin few mins of your time whats most efficient way to do it. btw i wana fite pro so i wana hit 185 and cut down to 170 if i can. thank you very much... oh yeah im takin nasm test ina 3-4 months aswell.
We do this through the MMA Base, which consists of boxing, Thai boxing, stand-up wrestling, and Brazilian jiu jitsu. You don't have to become a high level MMA fighter, but you do need to train against completely uncooperative opponents attempting to kick, punch, and wrestle with you. Otherwise, you will not be prepared for it if it happens on the street.
Seems pretty obvious, but how often do you see trainers who have an ambition to make their fighters the best deadlifters, best sprinters, marathon runners, or even Olympic lifters. The goal is the goal. I know only one example where the gym became a sport and that is CrossFit. If you want to be good in the CrossFit Games, CrossFit training is the way to go, but it doesn't mean it is a good way to train a fighter. Quite the opposite. To give another example, what works for a powerlifter will not necessarily work for a fighter. Work on the programs with the goal in mind, remember to test and assess your athletes. If you find out that poor mobility is what stops your athlete from increasing strength, address the mobility first before putting more weight on the bar.
The best diet for losing weight is Weight Watchers, according to the experts who rated the diets below for U.S. News. Volumetrics came in second, and the Flexitarian Diet, Jenny Craig and the vegan diet were third on this overall weight loss ranking list, which takes into account short-term and long-term weight loss scores. Some other diets performed as well or better in our rankings for enabling fast weight loss, but long-term weight loss is more important for your health.
Create a weekly schedule to establish a personal routine. Plan your workouts at least a week in advance, evenly spacing strength training, cardio, and rest days apart to give your exercising schedule variety. Intersperse days focused on your personal strengths with days focused on weaknesses to challenge yourself evenly throughout the week and prevent burnout.
When MMA spectators and fans see the effectiveness of mixed martial arts in the ring they instantly assume it's the ideal form of self defense for the street. To the uninitiated, this may seem like an obvious and logical supposition, but in reality it's wrong and can get you into a lot of trouble when faced with a street fight or any other reality based self defense situation. The truth is mixed martial arts are created and designed exclusively for sport competition and not self defense scenarios. I actually wrote a tongue-in-cheek article illustrating the drastic differences between mixed martial arts competition and reality based self defense. (see, sammy franco's open challenge.)

During an actual fight, you will be under a tremendous amount of stress. This often causes many people to tense up and actually hold their breath as they are fighting. Breathing is one of the most important and often neglected aspects of real street fighting training. Proper breathing promotes muscular relaxation and increases the speed and efficiency of your compound attack. The rate at which you breath will also determine how quickly your cardiorespiratory system can recover from a real street fight encounter. NOTE: Remember to always exhale when executing a striking tool or technique in a real street fighting situation.
This info will really help me pace myself. People who want to fight are already fighting something mentally. That's why I think it's hard to slow down and focus. It's so easy to over train and not eat or sleep enough. All I did was obsess over calesthenics, shadow boxing, and mit work for 2 years, trying to avoid the trouble in my life. I started going to 2 sister MMA gyms in south Houston a year ago, and I'm just now at the point where jiu jitsu is helping me relax. I struggle through life as a rule. I think jiu jitsu is what will break me of that. I wanna be like Rickson Gracie. You know, at peace. Some day when I'm 90 I'll still be doing jiu jitsu.