I enjoyed your views on this. I am a very strong 5'8″ female 170lbs I am a hell of a street fighter/boxer I would love to be more creative such as mma, problem where i live not alot options. Fighting has always been a goal of mine. I was very very fit after 2 kids I am trying get toned again. Training is very helpful again not alot options where I live currently. And yes I agree women love to see violence I don't just enjoy watching. It's a great learning skill for me. I was always told women can't so anything,but I have proven over amd over again this isn't true. Do you have any suggestion on home training without tons equipment that would be great for someone like me? And I see there is many ignorant people on this site. Haha 5 foot tall fighting a women my size and skill wouldn't do no justice with why ever training she has it would be ignorant of her to raise her hand to anyone. I have fought men and I wouldn't suggest she involve her self in suckle stupidity she could end up dead or hospital. I had my jaw broke by boxing with a very well trained built man girl walk away go anger management!

I wasn't sure what to give this one but it was well done so I'll settle for a 4... I've done martial arts for years but never got into mma and figured I would take a look. I saw that it had strikes and takedowns, grappling positions, and so on... all presented for the beginner(?). So far, so good. Then I saw the footwork section which made me cringe a little. When presenting forward movement (for example), he leans way back while sticking the lead leg out and finally drops forward. While stepping back he leans far forward. Later there's a quick note on "advanced shuffles" in which its said things are done more fluidly, but no picture there. I'm sure the way the steps were done was just for slow illustrative purposes (?) but they look like someone was testing unsafe ice, not moving in a fight. Anyway, things go good again after that. Too many combinations for me (anyone can link together some 1-2s, etc.) but this is for beginners (I think). After some more good stuff with very good clear pictures and explanations... another complaint: knives. I flipped back to the author's style after the footwork examples and multiple pages of knife fighting in an mma book to see that his style seems to primarily be jeetkunedo. I figured it was an mma book by an mma guy, not a mma book by a jkd guy. Not that this makes it bad but still... Anyway, theres a knife section, in the clinch chapter there is knife fighting from the clinch, in the ground fighting section there is more knife fighting. for a fairly thin (but fairly comprehensive) book on mma I'd rather there not be so many pages on knives and combos. Now after all that you might think I hated the book or something but no. for someone (almost like me) who knows little of mma or martial arts in general and wants to learn, its a good book. For someone with any knowledge on mma or who has done martial arts for years, there is less to gain. Even with no mma background, there wasn't much that I hadn't seen or done before (ready guard, jabs, hooks, elbows, double leg takedown, etc...) I would market it as a book for beginners or maybe call it mma self defense and then half my complaints would disappear (I guess it does say mma techniques, it doesn't say it is purely mma but I'd make it more clear). as for the video, that's not very clear but in my opinion the video was just an extra freebee that came with the book so I don't care about production quality. i'd throw in one final complaint about the defense against the oblique kick but this has gone on long enough. basically, complaints aside, there are good explanations, great tips, very clear pictures, he covered a lot of ground and made a good book. I also like the parts where he shows self defense options (where you can use dirty tricks to defend yourself with moves that aren't allowed in mma). my personal complaint is that I learned little but maybe that won't be true for you.
At Easton, we know what it takes to be a fighter–from preparing for your first time in the ring to competing at the highest levels. If you have the dedication and determination, we can give you the skills to make you a contender. To get started on your MMA journey, come to Easton Training Centers, and train where the pros train. Sign up online, and you can get a free trial to experience the Easton difference. So book your first class now, and get ready to rule the Octagon!
Let's take a sledgehammer as an example. Who remembers David Faulkner from The Ultimate Fighter U.S. versus U.K., when he missed the tire and instead hit the concrete and his leg with a sledgehammer? Does it mean that sledgehammer exercises are bad? Not at all, it just means he shouldn't have been doing it, as he had no idea how to use the sledgehammer. Sometimes the exercises that look cool are not the best choices. I am not saying they are not effective, but the problem is that if you can develop the same qualities using much safer options, so why not do that? If as a coach you do decide that smashing a tire with a sledgehammer will give your fighter an edge, make sure he/she knows how to use the tools before they attempt to do so. Your job is to make sure the sessions are effective and safe and they contribute to your athlete becoming a better fighter, which brings us to point number 2. 
If you don't have access to a heavy bag, or you need a workout you can do from a hotel room or small space, don't worry, there's a solution. In fact, according to Matt Marsden, a fitness instructor at Beacon College in Leesburg, Florida, who has a training and coaching background in Brazilian Jiu-Jitsu, Judo, boxing, Muay Thai, and Tae Kwon Do, this type of workout is pretty common for MMA fighters because they travel so frequently and sometimes have to train outside of the typical gym setting.
Don't overtrain. While being sore is natural, you don't want to overdo it. When you get physically fatigued, overly sore, or injured, take time off from training and let your body recover. If you don't let your body recover from training, you can become weaker and less focused. Fatigue, weakness, decreased performance, and constant muscle soreness are signs of overtraining.[12]
Learning how to street fight with the skill and confidence of a sesoned fighter is something that can certainly be achieved. As a matter of fact, I have dedicated my entire live to teaching law abiding people how to defend and protect themselves in the streets. However, I have to tell you from the start that it's not such and easy task; it will require a bit of dedication on your part. But, if you are willing to do some serious studying as well as some practical self-defense training you could learn the skills necessary to win a street fight. 
For the best results, try 2-3 plyo sessions per week along with your resistance-training regimen. Just make sure to give yourself about 48 hours of rest in between plyo sessions to allow for full recovery. Some great plyometric exercises for MMA fighters include plyo push-ups, single-arm throws, side throws, jump squats, bounding, and lateral high hops.
UFC Gym lives up to their motto "Train Different" by providing classes that combine strength training with cardiovascular conditioning. Instead of conventional cardio, you'll push sleds, flip tires, and slam sand bags in their Daily Ultimate Training class. Modeled on high-intensity interval training, these taxing bouts of work and short recovery periods strengthen your cardiovascular capacity and torch calories long after you leave the gym. 
This total-body cardio warm-up takes three minutes—as long as a professional boxing round. Before you get started, practice the boxing stance: Keeping your knees slightly bent and your fists just below your chin, turn your body about forty-five degrees to the right and take a step back with your right foot. (If you're left-handed, switch sides and put your left foot behind your right.) That's your starting position.
Unable to fight or train intensely for several years, Alice turned to food for comfort. "I'm an emotional eater, so I would drive down the road, stop at Sonic, and grab a double cheeseburger," she says. "I just ate a lot." Her busy schedule, packed with work, travel, and her kids' activities, made getting back into a healthy lifestyle seem all the more daunting. "I like healthy food, but because of the way my schedule was—with my husband working nights and me off work late and caring for the kids—I needed fast and easy," she remarks. "We ate a lot of fast food. I didn't have the time to prep."
Time limits were established to avoid long fights with little action where competitors conserved their strength. Matches without time limits also complicated the airing of live events. The time limits in most professional fights are three 5 minute rounds, and championship fights are normally five 5 minute rounds. Similar motivations produced the "stand up" rule, where the referee can stand fighters up if it is perceived that both are resting on the ground or not advancing toward a dominant position.[80]
Francis used to have his sprinters – some of the most explosive and powerful athletes in the world – perform what he called "tempo runs" on lower intensity training days. These tempo runs generally consisted of short sprints of 12-15 seconds at 75% or less of their maximum speed with about 1 minute or so of rest between sprints.  Even though the short sprint events Francis coached were extremely explosive and anaerobic in nature, he believed these lower intensity aerobic intervals played a key role in building work capacity and improving speed.
Wedge one end of a barbell into the corner of a room (the edge of a bench can also be used). You may want to wrap the end of the bar in a towel to prevent slipping or damage to the walls. Place a light weight-plate on the other end of the bar, and grab the bar with your right hand near the edge. Get into a fighting stance, left foot forward (or right foot, if you're a southpaw) and knees bent. Now bend both your knees and transfer your weight onto your back leg, as if you were crouching down before a jump [1].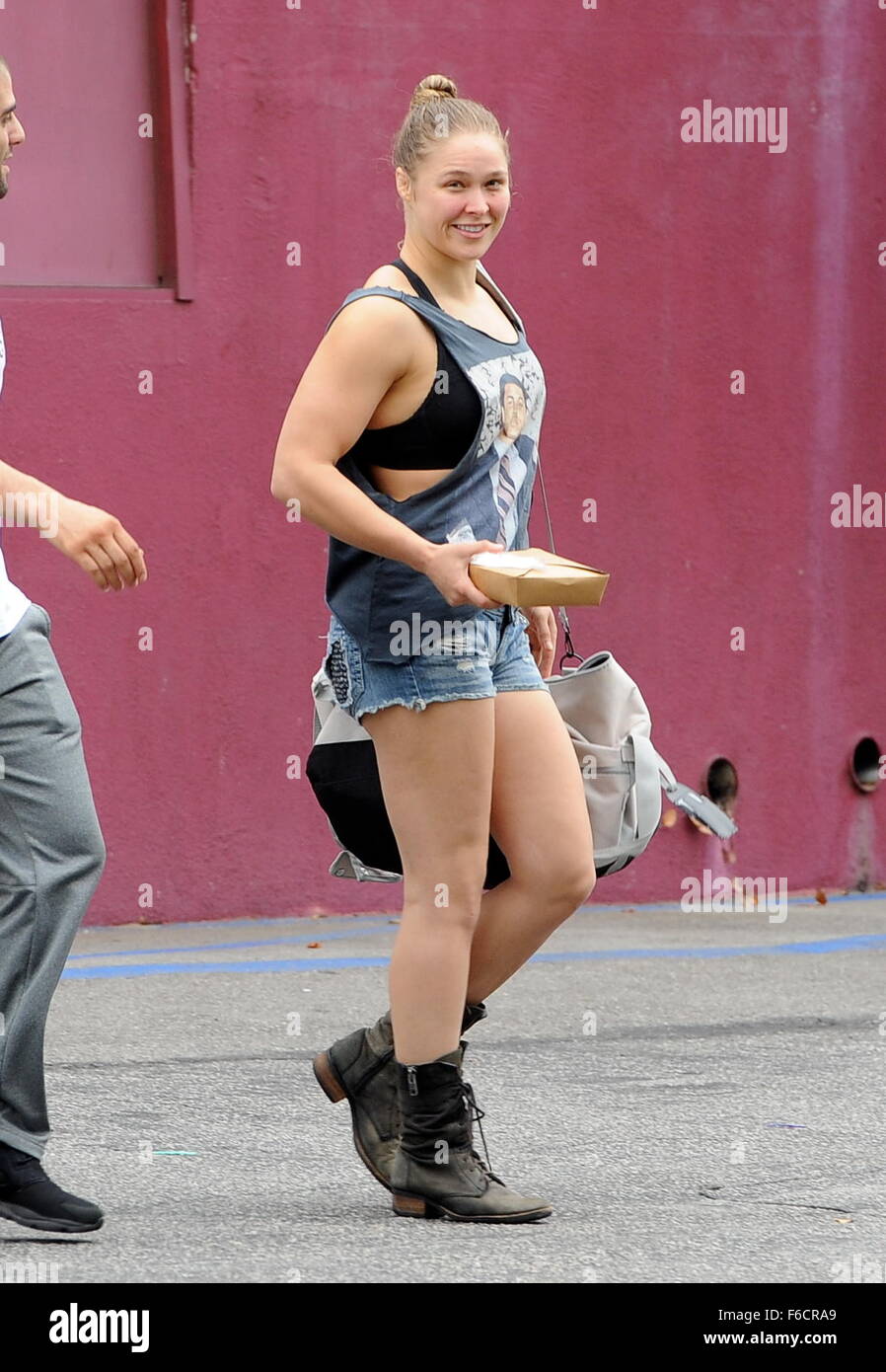 The training has been going great and your athlete is responding well to the sessions. All is going according to the plan. Then one day, the day you have planned a heavy session, the fighter comes in completely battered and says he just did a heavy sparring session, as he had to help his friend, who is getting ready for a fight. How many times has a similar scenario happened to you? Would you even consider sticking to your program on such a day? The answer is that you have to adapt. Sometimes the fighters come to you and their bodies are completely broken. Your job is to build them back up, not to exhaust them even more. You still need to remember about your goal, however. So whatever you do on the day has to contribute to the goal itself. 
Unlike conventional self defense, extreme street fighting techniques are nuclear in nature and designed to immediately stop a criminal from continuing his unlawful deadly assault. Extreme street fighting techniques can possible cause severe injury or death and can only be used in life and death self defense situations! These self defense techniques are not designed for sport combat, tournament competition or any self defense situation that does not justifiably legally warrant the application of deadly force.
MMA is legal in Bahrain. Bahrain National MMA Federation (BNMMAF) has been set up under the patronage of Sheikh Khalid bin Hamad Al Khalifa and the jurisdiction of the Sports Minister Sheikh Nasser bin Hamad Al Khalifa.[193] The development of MMA in the nation is convened through KHK MMA, which also owns Brave Combat Federation, which is the largest Mixed Martial Arts promotion in the Middle East.[194] Bahrain will be hosting World MMA Amateurs Championship 2017 supported by International Mixed Martial Arts Federation.[195]
On November 7, 2016, it was announced that Gary Cole would be reprising his role as Diane's husband Kurt McVeigh.[15] It was confirmed on November 11, 2016, that Zach Grenier, Jerry Adler, and Carrie Preston would be returning as guest stars, reprising their roles of David Lee, Howard Lyman, and Elsbeth Tascioni respectively.[16][18] On November 18, 2016, it was announced that Justin Bartha had been added as a series regular as Colin, a rising star in the US Attorney's office and love interest to Lucca.[10] On August 1, 2017, it was announced that Audra McDonald had been added to the main cast for season 2 as Liz Lawrence, reprising her role from The Good Wife season 4, and that Michael Boatman and Nyambi Nyambi had been promoted to main cast.[33] On November 7, 2018, it was reported that Michael Sheen had joined the main cast for season 3.[34]
Karate, especially Kyokushin and other full contact styles, has proven to be effective in the sport as it is one of the core foundations of kickboxing, and specializes in striking techniques.[107][108][109][110] Various styles of karate are practiced by some MMA fighters, notably Chuck Liddell, Bas Rutten, Lyoto Machida, Stephen Thompson, John Makdessi, Uriah Hall, Ryan Jimmo, Georges St-Pierre, Kyoji Horiguchi, and Louis Gaudinot. Liddell is known to have an extensive striking background in Kenpō with Fabio Martella[111] whereas Lyoto Machida practices Shotokan Ryu,[112] and St-Pierre practices Kyokushin.[113]
This total-body cardio warm-up takes three minutes—as long as a professional boxing round. Before you get started, practice the boxing stance: Keeping your knees slightly bent and your fists just below your chin, turn your body about forty-five degrees to the right and take a step back with your right foot. (If you're left-handed, switch sides and put your left foot behind your right.) That's your starting position.
The Los Angeles Times suggested that Good Fight creators Robert and Michelle King "still had the Good Wife magic" and though Good Wife "had already [run] its course" after seasons 6 and 7 had received mediocre reviews, "they just needed a clean slate" to allow them to continue to mine more stories from that fictional universe.[40] In addition, unlike Good Wife which was centered around "romantic tension" and got bogged down in Alicia Florrick's (Julianne Margulies) love life, Good Fight was considered "refreshing for steering the story the other way" as relationships are "not the plot points that drive the story".[41] Good Fight is regarded as a rare successful example of a TV series spin-off, as other contemporary TV series are either reboots or remakes.[42]
Don't overtrain. While being sore is natural, you don't want to overdo it. When you get physically fatigued, overly sore, or injured, take time off from training and let your body recover. If you don't let your body recover from training, you can become weaker and less focused. Fatigue, weakness, decreased performance, and constant muscle soreness are signs of overtraining.[12]
Danny Indio is certified as an Apprentice Instructor in Jeet Kune Do Concepts and Filipino Martial Arts under Sifu Dan Anderson (a student of the famous Guro Dan Inosanto) in New York City. He has trained under many instructors, such as Vitor "Shaolin" Ribeiro and Paul Vunak. He is also a Muay Thai instructor. Indio was a Marine Corps Martial Arts Instructor from 2001-2003. He has over ten years of experience teaching martial arts, and has fought—and won—numerous matches in boxing, grappling tournaments and stick fighting competitions.
The Good Fight has received positive reviews. Rotten Tomatoes awarded the series with a rating of 98% based on reviews from 51 critics and an average rating of 8.2 out of 10. The site's critical consensus reads: "An auspicious beginning for CBS All Access, The Good Fight solidly follows its predecessor while allowing for new storytelling styles, a wider narrative scope, and a chance for its lead to explore new territory with a relatable human struggle."[38] On Metacritic, the series received a score of 80 based on reviews from 25 critics, indicating "generally favorable reviews".[39]
The Delta SkyMiles program is convenient for frequent flyers based in United States cities like Atlanta, Detroit, Los Angeles, Minneapolis and Seattle, and for passengers who often travel to and from New York City. Delta Air Lines operates more than 15,000 flights each day to 1,000-plus destinations across more than 50 countries. By becoming a SkyMiles member, you'll earn miles based on the amount you pay for your flight with Delta, Delta Connection or Delta Shuttle; you can also earn miles for flying with any of Delta's multiple partner airlines, including KLM, Air France and Virgin Atlantic, among others. Those miles can be redeemed for free air travel on any participating airline or cashed in for cabin upgrades, unique experiences (such as concert tickets) or items for sale at the SkyMiles Marketplace. When you fly with Delta, you will also earn Medallion Qualification Miles, Medallion Qualification Segments and Medallion Qualification Dollars, which will help you gain access to a variety of perks through the Delta SkyMiles Medallion elite membership program. You can also earn miles on everyday purchases if you've signed up for a Delta SkyMiles credit card by American Express.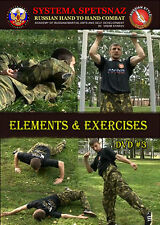 Before you look at the training sessions themselves, lets look at the way I structure my strength phase. First of all, you will not see any sledgehammers, battle ropes, tire flips, or training with a gas mask or snorkel. It doesn't mean I don't see a place for these (maybe apart from gas mask and snorkel - as these have no place in my sessions). We do use tires and ropes, however I use them more during the power and endurance development, which happens closer to a fight.
Ross training shows you how to make sandbags, but I have an easier/cheaper way. Just buy a $10 exercise ball and fill it up with water. Submerge to pump, you'll figure it out. I filled mine halfway, about 60#s. You can do Tabata front squats or cleans. They're pretty killer. So much so that I stopped doing them. But maybe you'll have more mental fortitue than I.
Search online for classes in your area. Do a search online and look for gyms, dojos, and clubs that offer fighting or martial arts classes in your area. See if you can find general MMA classes that have both striking and grappling included in their curriculum. If a hybrid gym doesn't exist, you may have to go to more than one gym to build both your grappling and striking skills.[3]