I wasn't sure what to give this one but it was well done so I'll settle for a 4... I've done martial arts for years but never got into mma and figured I would take a look. I saw that it had strikes and takedowns, grappling positions, and so on... all presented for the beginner(?). So far, so good. Then I saw the footwork section which made me cringe a little. When presenting forward movement (for example), he leans way back while sticking the lead leg out and finally drops forward. While stepping back he leans far forward. Later there's a quick note on "advanced shuffles" in which its said things are done more fluidly, but no picture there. I'm sure the way the steps were done was just for slow illustrative purposes (?) but they look like someone was testing unsafe ice, not moving in a fight. Anyway, things go good again after that. Too many combinations for me (anyone can link together some 1-2s, etc.) but this is for beginners (I think). After some more good stuff with very good clear pictures and explanations... another complaint: knives. I flipped back to the author's style after the footwork examples and multiple pages of knife fighting in an mma book to see that his style seems to primarily be jeetkunedo. I figured it was an mma book by an mma guy, not a mma book by a jkd guy. Not that this makes it bad but still... Anyway, theres a knife section, in the clinch chapter there is knife fighting from the clinch, in the ground fighting section there is more knife fighting. for a fairly thin (but fairly comprehensive) book on mma I'd rather there not be so many pages on knives and combos. Now after all that you might think I hated the book or something but no. for someone (almost like me) who knows little of mma or martial arts in general and wants to learn, its a good book. For someone with any knowledge on mma or who has done martial arts for years, there is less to gain. Even with no mma background, there wasn't much that I hadn't seen or done before (ready guard, jabs, hooks, elbows, double leg takedown, etc...) I would market it as a book for beginners or maybe call it mma self defense and then half my complaints would disappear (I guess it does say mma techniques, it doesn't say it is purely mma but I'd make it more clear). as for the video, that's not very clear but in my opinion the video was just an extra freebee that came with the book so I don't care about production quality. i'd throw in one final complaint about the defense against the oblique kick but this has gone on long enough. basically, complaints aside, there are good explanations, great tips, very clear pictures, he covered a lot of ground and made a good book. I also like the parts where he shows self defense options (where you can use dirty tricks to defend yourself with moves that aren't allowed in mma). my personal complaint is that I learned little but maybe that won't be true for you.
When performed to the limits, VO2 max intervals will take a lot out of you and are not easy on the body so it's important to do them no more than once or twice per week. If you've got an upcoming fight, you'll want to use fight specific drills for these intervals as much as possible. Fortunately, the changes that occur in the heart as a result of this intense cardiac work generally last at least 10-14 days even after you stop doing them so you can let yourself recover during the week leading up to a fight and still see the benefits of these intense intervals.
This site contains HIV prevention messages that may not be appropriate for all audiences. Fight.org presents published material, reprinted with permission and neither endorses nor opposes any material. All information contained on this website, including information relating to health conditions, products, and treatments, is for informational purposes only. It is often presented in summary or aggregate form. It is not meant to be a substitute for the advice provided by your own physician or other medical professionals. Always discuss treatment options with a doctor who specializes in treating HIV. FIGHT is a Pennsylvania non-profit corporation, and is recognized by the IRS as a 501 (c) (3) non-profit.
So many great articles Joel full of information that I would probably not have been able to decipher for several yeas. Cheers for making my work easier. I am a physiotherapist and have worked in professional soccer for several years in England and so much like you say that even at the elite level there is a lot of ineffective training methods been used I tend to agree just from my experience. Keep up the great work and when will the new book be out?
"I was very impressed with your program and instructors. I found your school very well taught.  I am a police officer (retired) and my daughter is going to school for law enforcement.  I know very well that most fights end in ground fighting and wanted her to learn how to defend herself and boost her confidence.  Your school fit the bill completely."

The ALACTIC system (aka the phosphagen or phosphocreatine system) is the energy system capable of producing the most energy within the shortest amount of time. A fight-ending flurry or combination uses this energy system. The alactic system is different to the aerobic and anaerobic system in that it produces energy by directly breaking down the ATP molecule, bypassing the conversion of fats, carbohydrates or protein into ATP. However, our body has limited stores of ATP, therefore the alactic system is the quickest to fatigue and can only produce large bursts of energy for up to 10 seconds. Fully restoring phosphocreatine and ATP stores takes around 5-8 minutes; this restoration time can be influenced by strength & conditioning training, as well as the level of development of the aerobic and anaerobic system.
As of December 2013 WMMAA has 38 member states under its umbrella, in 2017 World MMA Association has 83 members: Afghanistan, Albania, Armenia, Austria, Azerbaijan, Belarus, Belgium, Bulgaria, Canada, Croatia, Colombia, Czech Republic, France, Guatemala, Georgia, Greece, India, Iran, Italy, Kazakhstan, Latvia, Lithuania, Macedonia, Moldova, Monaco, Mongolia, the Netherlands, Poland, Portugal, Romania, Russia, Senegal, Serbia, Slovakia, South Korea, Spain, Switzerland, Tajikistan, Trinidad and Tobago, Turkey, Ukraine, Uzbekistan, Venezuela.[160]
I crave the other foods, but it's not like a nuclear bomb is going to take out all of my favorite restaurants while I'm in training. I know that food will still be there for me if I want it after I fight. My favorite is Vietnamese food, so if I have cravings, I find ways to reward myself by eating things I can have, like spring rolls. You have to live a little. The key is not to overindulge. You have to know where to stop, which just comes with practicing self-control.
On this very page that you're reading right now, I'm going to reveal to you the most efficient methods of rapidly increasing your gains in strength, cardio and explosive power for MMA while training only 2 days per week. The very same methods I've used with UFC fighters like Claude Patrick. As you can see, they worked for him in his UFC debut (I'm in the background):
The Los Angeles Times suggested that Good Fight creators Robert and Michelle King "still had the Good Wife magic" and though Good Wife "had already [run] its course" after seasons 6 and 7 had received mediocre reviews, "they just needed a clean slate" to allow them to continue to mine more stories from that fictional universe.[40] In addition, unlike Good Wife which was centered around "romantic tension" and got bogged down in Alicia Florrick's (Julianne Margulies) love life, Good Fight was considered "refreshing for steering the story the other way" as relationships are "not the plot points that drive the story".[41] Good Fight is regarded as a rare successful example of a TV series spin-off, as other contemporary TV series are either reboots or remakes.[42]
With a law degree, there are many ways that you can fight racism, including practicing civil rights law, immigration law, and criminal defense. If someone is denied housing, or a job opportunity because of their race, you can help them by prosecuting the offender. If discriminatory laws are in place that disproportionately affect minority populations, or violate their civil rights, you can challenge these laws all the way up to the Supreme Court. As a legal advocate, you have the power to pursue justice for the victims of hate crimes.
MMA, or mixed martial arts, is a relatively new combat sport that was brought to public attention with the advent of the Ultimate Fighting Championship in 1993. It brought the Brazilian concept of Vale Tudo fighting, or anything goes, no-holds barred fighting, to worldwide attention, throwing fighters from different styles against each other. While Brazilian submission specialist Royce Gracie won the first tournament with ease, today's fighters are much more well-rounded.
What seems to be more important is the sparing use of these high intensity intervals outside of MMA training. By the way of training periodization, and the principle of specificity, the majority of the high intensity intervals should be performed few weeks out before the fight. Performing a high volume of high intensity training year round hinders a fighter's ability to improve their skills and stay injury-free.
Diane Lockhart, motivated by the inauguration of Donald Trump, plans for her retirement. Her goddaughter, Maia Rindell, secures an associate position at Diane's firm, having passed the bar examination. Maia accompanies Diane in the latter's final case regarding police brutality, where they meet head-to-head with Adrian Boseman, a name partner of an African-American-owned firm, and Lucca Quinn, Diane's former employee. While the case is still proceeding, Maia's father, Henry Rindell, is arrested for orchestrating an elaborate Ponzi scheme, and due to this, Diane, who is among his investors, finds herself broke and unable to follow through with her retirement, and is also unable to secure or re-secure her job at any firm, with her having already signed an exit agreement with her old firm, and the fact that she invited her colleagues and clients to invest in Henry's fund. To prevent her assets, and consequently, her husband Kurt McVeigh's, from being seized as evidence, she is advised to divorce him, given their separation after the discovery of his affair, but he refuses to file for divorce, still hoping for a reconciliation. Hearing Diane's trouble, Adrian offers her a junior partner position at his firm, which she accepts, and when Maia is fired, in part due to her father's financial scandal, Diane brings her along.
I've been training at abmma in D'Iberville for over a year, and although I haven't been able to go as much as I wanted to because of some neck problems, I love this gym! I can't tell you how many gyms I've started throughout the years and stopped because I never went because there was no motivation, they weren't enjoyable, I was never really "challenged." After a class with Tyler, I typically feel like I can go no more, like I gave all that I possibly had and there's nothing else left to give! He brings out the most you have in every class! He is that trainer in your ear telling you to "keep going!" I learn new techniques and combos every class. He meets you at any skill level you may have in boxing/KB, and he spends one on one time with you to fine tune or correct your technique. And if you keep up with it, you'll quickly feel stronger, more coordinated, etc., after every class. Love abmma!
Volume indicates how much total work is being put into endurance training. In sports like running, cycling and swimming, volume will be represented by the total distance travelled during training. In team sports and sports like MMA, training volume is measured by using the "time in zone" method. How much time per training day or training week are we spending in each training zone? This will give us an idea on how much rest an athlete needs, or whether we need to push them harder to achieve the level of conditioning we're seeking.
Before I show you any actual fighting techniques, you need a posture or stance that will maximize your offensive techniques and provide defensive protection. In my Contemporary Fighting Arts, I teach my students a broad scope of strategic stances that protect your center line during a street fight. But for purposes of this how to article, I will only address the fighting stance. But, in order to better appreciate the fighting stance you should have a basic understanding of the center line theory. Basically, the center line is an imaginary vertical line that divides your body in half. Located on this line are some of your most vital anatomical targets that you must protect in a street fight. These targets include the eyes, nose, chin, throat, solar plexus and groin. Your center line is best protected by using a fighting stance that strategically position your targets away from direct hits.
Is that even possible for the average guy or gal? I say yes!  Wait a second…. What's that you say? You only have a couple Kettlebells and your back yard? You don't own a heavy bag nor do you have access to an octagon. Well, guess what? Today is your lucky day! I've devised a UFC / MMA "inspired" Workout for members of Rich Man's Gym and it's progressive, which means you can incorporate this into almost any fitness level.
One of the most important aspects of mixed martial arts training is cardio-vascular training for stamina.  As fighters bounce around the ring like boxers, engage in grappling and wrestle to the ground, the necessity for premier conditioning is obvious. Boxers go 12 rounds so cardio is more important than strength. When two fighters are engaged, or grappling each other for a dominant position the constant use of their muscles leads to extreme fatigue. As a result MMA fighters spend lots of time on cardio. Many of the same cardio exercises that are used for boxing are used by MMA fighters.  This includes the basics like jogging and jumping rope, to biking, swimming and pretty much any other kind of fitness machine you would find in your local gym.
Of his diet, McGregor has revealed previously that he tends to avoid carbohydrates. "I eat good meat - chicken, salmon, some steak - and a lot of quality greens and some fruits like bananas... Getting enough protein is important when I train, to help build muscle and recover, so I'll supplement with protein shakes. I drink mostly water or coconut water. It's important to stay hydrated - first thing I do in the morning is stretch and drink water. "
I currently do 4 days of MMA training, Mon, Tues, Thurs, Fri. Im looking for a well balanced gym routine. We do strength training in my gym which we do with bodyweight (pushups, situps, squats, etc) in 2 - 3 min rounds. i tried going to the gym but may have pushed to hard and was out of training for a day. this looks like doable with my schedule, but i want to target more muscle groups.
The world went crazy in The Good Fight's second season, and now, in Season 3, the resistance does. Diane Lockhart (Christine Baranski) tries to figure out whether you can resist a crazy administration without going crazy yourself, while Adrian Boseman (Delroy Lindo) and Liz Reddick-Lawrence (Audra McDonald) struggle with a new post-factual world where the lawyer who tells the best story triumphs over the lawyer with the best facts. Meanwhile, Lucca Quinn (Cush Jumbo) balances a new baby with a new love, and Maia Rindell (Rose Leslie) finds a new Mephistopheles in Roland Blum (Michael Sheen), a lawyer who is corruption incarnate.
Work out at least four days a week, but no more than five. To get into optimal shape, and stay there, you should work out at least four days a week, alternating so you work out for two or three days and rest one. I don't think you should ever work out for four and rest for three days. Your body needs a day of rest after a couple of hard days training. However resting two or three days routinely will derail the momentum of your training. If you workout too many days in a row without a break, you will do more harm than good, because the hard training you are doing is breaking down your body, and it needs adequate time to rest.
What to expect: At the core of most jiu jitsu training is what's called "rolling," which is basically wrestling. You'll either be rolling gi—in which you wear a traditional uniform—or no gi, which usually just involves a pair of shorts and a T-shirt. And while some of it may look like they're "just laying there," it's extremely fatiguing on just about every muscle in the body. Think Pilates in attack mode. It'll also give you an iron grip.
This info will really help me pace myself. People who want to fight are already fighting something mentally. That's why I think it's hard to slow down and focus. It's so easy to over train and not eat or sleep enough. All I did was obsess over calesthenics, shadow boxing, and mit work for 2 years, trying to avoid the trouble in my life. I started going to 2 sister MMA gyms in south Houston a year ago, and I'm just now at the point where jiu jitsu is helping me relax. I struggle through life as a rule. I think jiu jitsu is what will break me of that. I wanna be like Rickson Gracie. You know, at peace. Some day when I'm 90 I'll still be doing jiu jitsu.

The best diet for losing weight is Weight Watchers, according to the experts who rated the diets below for U.S. News. Volumetrics came in second, and the Flexitarian Diet, Jenny Craig and the vegan diet were third on this overall weight loss ranking list, which takes into account short-term and long-term weight loss scores. Some other diets performed as well or better in our rankings for enabling fast weight loss, but long-term weight loss is more important for your health.
What factors go into losing those last five pounds? Could it be the basic items such as sleep, mood levels, or getting the right app? Or is it the high level answers (like gluton, insulin, libido) that can really shave the last few pounds? We called a doctor to join us give us answers in episode 73 of In Fighting Shape. You don't want to miss Dr. Serena Goldstein break it down for you listeners, so tune in for episode 73 now!
Because all combat sports require a great deal of aerobic horsepower, improving your VO2 max can make a big difference in your conditioning. Quite simply, more oxygen delivered to working muscles means their endurance will improve because they'll have to rely less on anaerobic processes for the ATP fuel the need to contract. A stronger heart will deliver more oxygen than a weaker one and developing this type of cardiac strength is an absolute must to have a good VO2 max and good conditioning.

For Regular Dudes: Try new things: basic, intelligent training that's tailored to your specific needs – not some celebrity's. That's the smartest option. "I give seminars all over the world, and I always ask the room who has flexibility issues," says Rooney. "Virtually everyone will raise their hand. Next, I ask whoever's working on it (flexibility) to keep your hands up. Maybe one or two are."
Drop the white knight routine and face facts. Women on average a weaker/smaller than men. If a woman is going to be traveling down the street, it's in her best interest to carry some form of protection in case some punk wants to mug/rape/kidnap her. Nothing sexist about it. It's the facts of life. Hell, I've been studying martial arts for 15 years and I still carry something, be it a tactical flashlight/knife/keys between the fingers, to give me an edge over a thug who wants to start trouble.
After founding partner Carl Reddick dies, the partners work to ensure that all their clients remain on board and are surprised when they learn that a lucrative project involving the Obamas is in jeopardy after his death. At the end of her tether with politics and professional strains, and feeling her mortality following the deaths of several Chicago lawyers, Diane accepts the offer of psilocybin from a bartender, and starts microdosing to relax. Justice Department lawyer Liz Lawrence, Reddick's daughter and Boseman's ex-wife, leaves her job at the Department of Justice after she tweets a criticism of Donald Trump, and is criticised for it. To preclude Liz taking the Reddick name away and becoming a competitor, Diane recruits her to the firm. Maia learns some surprising facts about her father's past.
Armed or unarmed - what type of combat altercation are you faced with? Is your opponent armed or unarmed? For example, in street fighting, what type or weapon is the assailant holding (i.e. handgun, knife, baseball bat or heavy chain). Avoid using flexible weapons (chains, belts, key chains, etc.) in a real street fight. For example, some self defense instructors advocate using a kubotan as a flexible weapon by flailing the key portion across an attacker's face. Such flexible weapons are ineffective for fighting in the streets. Here are some reasons why:
Diane is hounded by FBI officials over her connections to Tully – a radical left-wing activist she had been sleeping with – and her previous filmed remarks about President Trump on the DNC audition tapes. Diane thinks that she is being bugged, after the prosecutor plays her a tape of her and Tully talking in her bedroom. The FBI interrogate Kurt about the gun he gave Diane, by saying that it is part of his background check. Proving his love and loyalty to Diane, he orders them out of his house, but not before Patrick Baseheart tells him that Diane will be indicted. It becomes clear the federal government are set on prosecuting her to make an example of the firm. Fighting fire with fire, Boseman leaks false information to a Fox News journalist concerning a porn star who slept with the President, alleging she instead was having an affair with the federal prosecutor targeting Diane; the President, who reliably watches Fox & Friends, would be sure to fire him via a tweet within minutes. Meanwhile, Lucca gives birth to a healthy baby boy, who she names Joseph Quinn-Morrello, but her mother sows seeds of doubt in her mind about Colin.
If you've been working out for any length of time, it's a safe bet that you've used interval training as a part of your conditioning and/or overall fitness regimen. Countless articles have been written over the last several years touting the benefits that can be seen with their use – many citing supporting various pieces of research to back up their claims.
The Systems Training Center gyms were created to offer high quality classes in boxing, kickboxing/Muay Thai, BJJ (Brazilian Jiu Jitsu), Krav Maga, CrossFit, HIIT Fit (High Intensive Interval Training), Combat conditioning, yoga for adults and kids martial arts classes, including kids BJJ and kids Krav Maga. Our vision when we opened was to create a safe, fun and empowering home away from home for people of all ages, backgrounds, and ethnicities. Systems Training Center has a well-known MMA team with fighters competing in some of the top MMA organizations, such as the UFC, Bellator, and LFA. This makes for high-quality classes, taught by some of the best coaches in the world!
In general, fighters who cannot win fights through lightning offense, or are more suited to win fights in the later rounds or via decision are commonly known as grinders. Grinders aim to shut down their opponent's game plan and chip away at them via clinching, smothering and ground-and-pound for most of the rounds. Prominent examples of grinders are Pat Healy,[143] and Chael Sonnen.[144]
If you are a fan of MMA since its inception, you have had a front row seat to the birth and evolution of what we consider the greatest sport in the world; one that has lineage to ancient Greek Olympics, almost 3,000 years ago, rooted in wrestling and boxing. Much like the natural selection process underlying evolution, these fans have witnessed different forms of the martial arts reign during certain eras. Fighters like Royce Gracie, Randy Couture, Chuck Liddell, Wanderlei Silva, and Anderson Silva all dominated with strategies heavily focused in BJJ, Wrestling, Kickboxing, and Muay Thai.
The best diet for losing weight is Weight Watchers, according to the experts who rated the diets below for U.S. News. Volumetrics came in second, and the Flexitarian Diet, Jenny Craig and the vegan diet were third on this overall weight loss ranking list, which takes into account short-term and long-term weight loss scores. Some other diets performed as well or better in our rankings for enabling fast weight loss, but long-term weight loss is more important for your health.
I can say with confidence that 99 percent of us don't have the same schedule as a professional athlete. Instead of a 10 a.m. marketing meeting, professional fighters start their morning with the first of two daily training sessions. Their afternoon may consist of interviews, an appointment with the physical therapist, lunch, a nap, and then they're back in the gym for their second training session.
Judo is $8 a lesson, no lock in contracts. I can train pretty much anywhere in the world. BUT also some nights I'd rock up and apart from the Sensei I'm the only adult there. Also training with young bucks is annoying because they're always trying to beat you and don't appreciate I'm over 40 and don't bounce back from injuries nor can I afford them.
"I was very impressed with your program and instructors. I found your school very well taught.  I am a police officer (retired) and my daughter is going to school for law enforcement.  I know very well that most fights end in ground fighting and wanted her to learn how to defend herself and boost her confidence.  Your school fit the bill completely."
These are the current top 10 MMA Gyms in the world based on how many top 15 ranked UFC fighters they currently train. There are 160 fighters, who train at over 80 different gyms, in the top 15 of the UFC's 10 divisions. The rankings are based on a system where a champion earns their gym 25 points, A #1 contender is 15, a #2 contender 10 and then a decrease in ranking equaling a decrease of 1 point until the ranking reaches #10. From there, rankings 11-15 are each worth 1 point. (updated July 2015):[68]
Whether you work at a clinic and offer free or low-cost medical services to individuals; advise the mayor of a city on issues such as air and water pollution or health initiatives; or you become a public health official at the state, federal, or international level, studying public health can help you fight racism by ensuring underprivileged, discriminated-against populations get what they need in order to live long, safe, healthy lives.
Dom Tsui has been writing professionally since 2000. He wrote for the award-winning magazine, "Pi," and his articles about health and fitness, style and confidence appear on various websites. Tsui works as a lifestyle and confidence consultant and kickboxing instructor. He holds a Bachelor of Arts in English literature from University College in London.
In Japan, female competition has been documented since the mid-1990s. Influenced by female professional wrestling and kickboxing, the Smackgirl competition was formed in 2001 and became the only major all-female promotion in mixed martial arts. Other early successful Japanese female organizations included Ladies Legend Pro-Wrestling, ReMix (a predecessor to Smackgirl), U-Top Tournament, K-Grace, and AX.[citation needed] 

Don't look now, but Jackson and Silva share a similar pushup regimen. But while Jackson knocks them out to improve his strength for the end of fights, Silva includes them in his workouts for a different reason. "To push the guy," he says. "To create space." That created space could be crucial for when fighters get tangled up in the cage because that earned distance could be just enough real estate for Silva to throw a heavy blow or strike with his knees.
When the UFC was created by Art Davie and Gracie, their intention was to pit fighters from different styles against each other in order to determine the best styles of fighting. It was also designed as a showcase for Gracie's family style of Brazilian jiu jitsu, which Gracie's brother, Royce, used to devastating effect as he submitted all his opponents to win the first UFC. Grappling became one of the key components of MMA training and modern fighters cross-train in striking, wrestling and grappling.

The focus of our off-season training cycles is to develop speed, agility, strength, power, force, acceleration, deceleration, mobility, explosiveness, reaction, conditioning, balance, core stability, confidence, mental toughness, good nutrition habits, kinesthetic awareness, and proprioception. All these dimensions of training are adapted and phased regularly for the individual athlete's needs and the demands placed on him by playing football professionally.
Someone who is extremely overweight, out of shape and sedentary will find it difficult to get into shape for fighting in 30 days, but anyone already living a healthy lifestyle should be able to better equip himself to be a competitive fighter in that time. Focus, discipline and motivation are the main characteristics you need to make this large goal doable. A healthy diet, strength training, aerobic exercise and fighting practice are also necessary for success on this challenging journey.
It is clear that shadow boxing is important to becoming a mixed martial artist with good boxing skills. But what exactly is shadow boxing? Much like a the traditional martial artist practices kata, shadowboxing is a less scripted, more fluid training technique that entails the fighter rehearsing all aspects of his boxing repertoire as he simulates a fight. Specifically, the fighter imagines an opponent defending and throwing punches and he or she does the same. The beauty of shadow boxing is that it can be done almost anywhere, at any time. The gym, the beach, the hallway at work, the parking lot, and while limited, aspects of shadowboxing can even be done from your seat! Fighters who regularly shadow box have striking that truly looks like art. In fact, one can often tell which fighters have put in the required reps by the shoulder roll (it almost looks as if the fighter is temporarily dislocating their shoulder) apparent while they are shadow boxing. While many mixed martial artists tend to have tight shoulders with little "roll," watch any professional boxer as they shadow box. The difference will be apparent.
Start networking. Get online and start building a presence for yourself as an amateur fighter. Get your name out there. Attend UFC fights and make contacts in the sport, join message boards and participate as much as you can in the community. If you want to become a professional mixed martial artist, you've got to make your life revolve around the sport.
Snopes.com has long been engaged in the battle against misinformation, an effort we could not sustain without support from our audience. Producing reliable fact-checking and thorough investigative reporting requires significant resources. We pay writers, editors, web developers, and other staff who work tirelessly to provide you with an invaluable service: evidence-based, contextualized analysis of facts. Help us keep Snopes.com strong. Make a direct contribution today. Learn More.
"After training at the same spot for four years, I felt like I needed a change of scenery. As tough as it was to leave my former trainer, I needed a place to take me to the next level. Barwis Methods was the clear choice for me. Working out with elite athletes day-in and day-out brings out the true competitor in me and the atmosphere is the best around."
One misconception about energy systems is that each energy system completely turns on or off during various intensities and durations of exercise. Instead, all three energy systems contribute to energy production during all modalities and intensities of exercise. The relative contributions of each will depend on the velocity and force demands of the exercise bout or sport.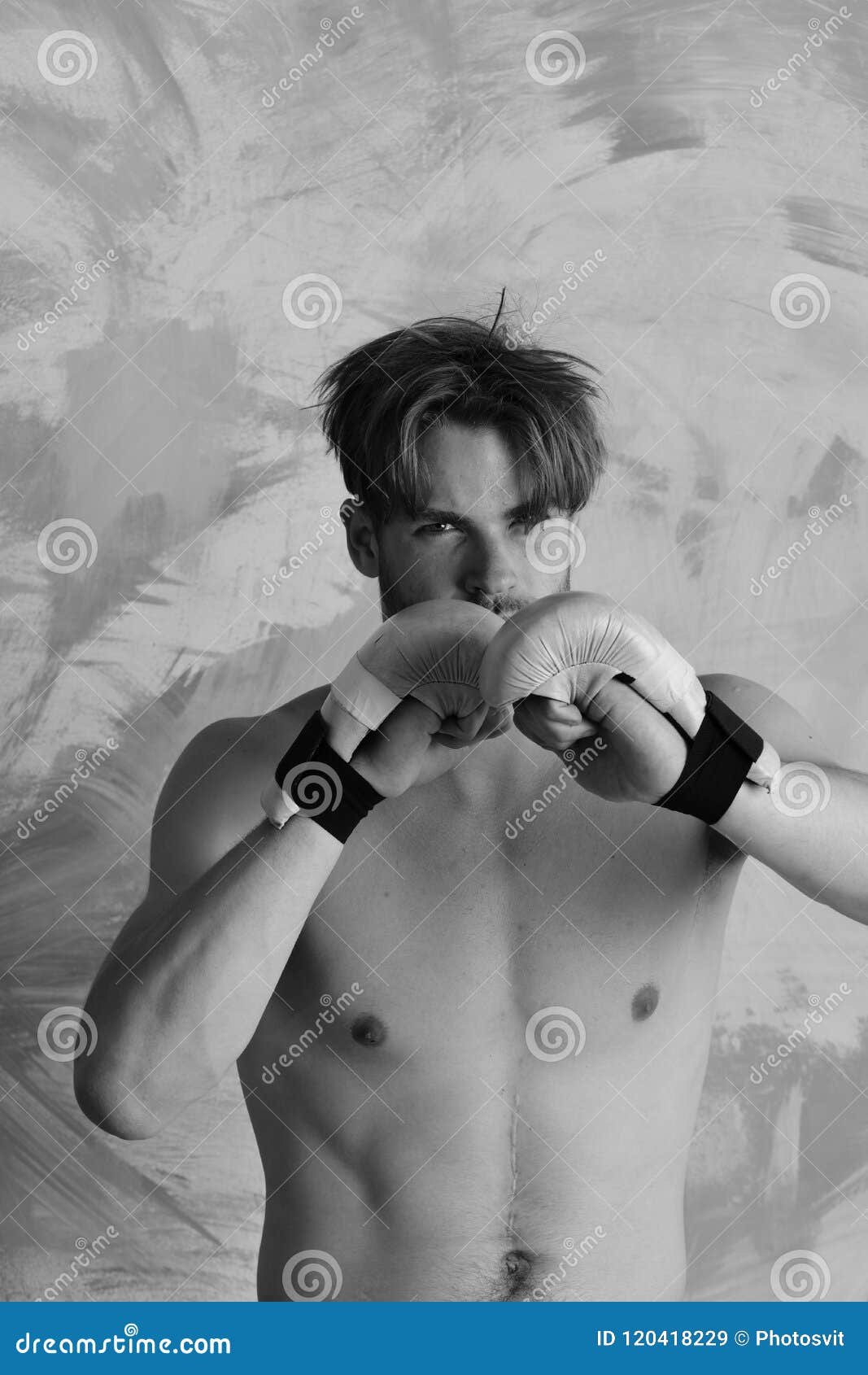 Telegraphing is another thing to keep in mind when using your street fighting techniques. Essentially, telegraphing means unintentionally making your intentions known to your assailant during the fight. There are many subtle forms of telegraphing which must be avoided in when street fighting. Here are just a few: (1) Cocking your arm back prior to punching or striking; (2) Tensing your neck, shoulders or arms prior to striking; (3) Widening your eyes or raising your eyebrows; (4) Shifting your shoulders; (5) Grinning or opening your mouth; (6) Taking a sudden and deep breath. You can find more information about Telegraphing in many of my Instructional Street Fighting DVDS.
Metabolic conditioning workouts use exercises that burn lots of calories during your workout and keep the body burning calories after your workout ends. They usually involve the entire body, short periods of rest and are designed to push the limits of your body to build strength and endurance while getting toned. The workouts below are some of the toughest and most challenging exercise plans on the planet, which means you, will improve your overall conditioning fast.
Simply learning how to use a fighting stance is not enough to win a fight. You will need to remember to stick to the fundamental techniques of self defense. For example, always keep both of your hands up when fighting with your opponent. Avoid the natural tendency to lower your hands when fighting. This will leave you wide open to a possible counter attack in a hand to hand combat situation. Remember, when executing a punch or strike to always keep your other hand up to either defend against a counter strike or follow up with another strike. One of the best ways to train yourself to keep your hands up when fighting is through simulated street fighting, full contact sparring sessions and punching bag workouts.
While most fighters use ground-and-pound statically, by way of holding their opponents down and mauling them with short strikes from the top position, a few fighters manage to utilize it dynamically by striking their opponents while changing positions, thus not allowing their opponents to settle once they take them down. Cain Velasquez is one of the most devastating ground strikers in MMA and is known for continuing to strike his opponents on the ground while transitioning between positions.[127] Fedor Emelianenko, considered among the greatest masters of ground-and-pound in MMA history, was the first to demonstrate this dynamic style of striking in transition. He was striking his opponents on the ground while passing guard, or while his opponents were attempting to recover guard.[128][129]

And most importantly, exactly what to do, how to do it, and when – choose between an 8, 12 and 16 week training template to follow that outlines everything including: intervals, cardio, bodyweight circuits, medicine ball training, weight training, core, NRG System Complexes and more, with exact reps, sets, rest periods and every detail you need to reach your physical potential
Corey Beasley has been a strength and conditioning coach for over 14 years. He owns Innovative Results, in Costa Mesa CA, which utilizes 'out fo the box' training methods to assist their clients look better, feel better and perform better. Corey works with elite level wreslters, jiu jitsu, and MMA athletes. He is also RTS1, NASM Master Instructor, OKC and IKSFA Kettlebell certified, and a Level 2 Battling Ropes Instructor.
Education is the greatest weapon against ignorance. By studying education and becoming an educator, you have the ability to arm the next generation of Americans with knowledge and to instill in them the critical capacities to fight racism themselves. You can help stop the spread of ignorance, and simultaneously, create new allies in the march of progress.
Conor McGregor fits the mold of the flashy fighter. While some of his counterparts attend media events wearing an understated t-shirt and baseball cap, McGregor is most comfortable delivering post-fight invectives in a designer suit. He sits at indoor press conferences behind a veneer of cockiness and thick sunglasses, bolstered by a professional MMA record of 19-2.
Bang away at this big bastard and take out all of your frustrations. Imagine that the bag is your boss or wife and mix in jabs, combinations and even haymakers on it. Even punching at a moderate pace will make you keep thinking to yourself, "When is that fuckin' bell going to ring?" This is a workout in itself and will help with punching power and bracing your body when your fist makes contact with a solid object.
Former MMA fighter Joey Alvarado hosts this is a workout dvd which consists of MMA-inspired drills and shadow boxing along with body weight training exercises. It's not as in-depth and complete as some of the systems we're looking at (Such as Rushfit, TapoutXT2, etc) but Shadow-Jitsu is still an interesting workout. It's a tough DVD to get through, and the trainer isn't there to baby you, so if you aren't self-motivated then this might not be your best bet. If you aren't in pretty decent condition already you'll have to skip some of this stuff, but don't be a pussy – challenge yourself!
I don't mark the rest periods in between sets or exercises. Rest as long as you need and approach each set as recovered as possible. Avoid failure. You should stop each set before you can't lift any more, and rest longer if you need to so that you can follow along with the workout. The recommended starting weights assume familiarity with the exercises. If you are new to a program like this or are detrained, add a few reps to each rep max recommendation. For example, where it says "3 x 5 with your 8-rep max" instead, do 3 x 5 with your 10- or 11-rep max instead, as the work out will rapidly become too difficult to do with your 8-rep max.
World Mixed Martial Arts Association (WMMAA) was founded in 2012 in Monaco by M-1 Global commercial promoters and is under the leadership of the General Secretary Alexander Endelgarth, President Finkelstein and Fedor Emelianenko.[156][157][158][159] The World MMA Association is an organization that manages and develops mixed martial arts, it establishes rules and procedures and hosts MMA competitions. World MMA Association includes national MMA organizations, representing the sport and registered in accordance with national laws.
Shadowing is not only a tool to practice your technique and craft but it's also an opportunity for the fighter to create certain scenarios that could actually happen in a fight. You may be up against an opponent who moves a lot and may have to play the role of a come forward aggressive fighter, attacking with good power jabs, head movement and feints to get the fighter on the defensive; or to break the fighter's rhythm to get close or cut the cage off to stop the movement of that fighter. Or you can be up against an aggressive come forward fighter and you may have to play the role of the slick mover using angles, pivots to keep the aggressive bull off you playing the role of a matador. These are just a couple of scenarios that need to be played out during your career as a fighter because best believe one day you will come across a fighter of that particular style and repetition is the only way to get it done.
Every class has a "go at your own pace" conditioning and warm up phase at the beginning of each class, where you can choose to push yourself to your limits (or take it easy if need be)! Then we go over fighting techniques for 45 minutes. This is followed by our optional Open Gym Training where you tailor your own workout as you wish. The instructors are always available to help you if you have any questions!
While mixed martial arts was initially practiced almost exclusively by competitive fighters, this is no longer the case. As the sport has become more mainstream and more widely taught, it has become accessible to wider range of practitioners of all ages. Proponents of this sort of training argue that it is safe for anyone, of any age, with varying levels of competitiveness and fitness.[95][96]
Our signature program, Defensive Options®, is an attentive and purposeful coalescence of Krav Maga, Muay Thai, wrestling, Brazilian jiu-jitsu, boxing, and athletic performance training, culminating in a self-protection program for those interested in living a better and safer life. The curriculum is progressive and dynamic, in the way realistic self-defense was meant to be. While others remain rooted in traditional outdated movements, we continue to test everything we do, in order to make sure what we offer is the best training available.
Edit: After speaking to a respected S&C coach that trains elite fighters, he and I both came to the conclusion that I have overstated the importance of lower intensity aerobic development, causing some of my points to be flat out wrong. MMA is no doubt an anaerobic sport - a comprehensive review of the literature on combat sports suggest that anaerobic capacity (lower end, longer bouts of anaerobic efforts) is what distinguishes high level fighters, to lower level competitors. I still believe a solid aerobic base should be possessed and the conditioning work should compliment MMA training. If MMA training lacks anaerobic capacity work, conditioning must address this. If MMA training has sufficient anaerobic capacity work, a S&C coach should preserve these adaptations.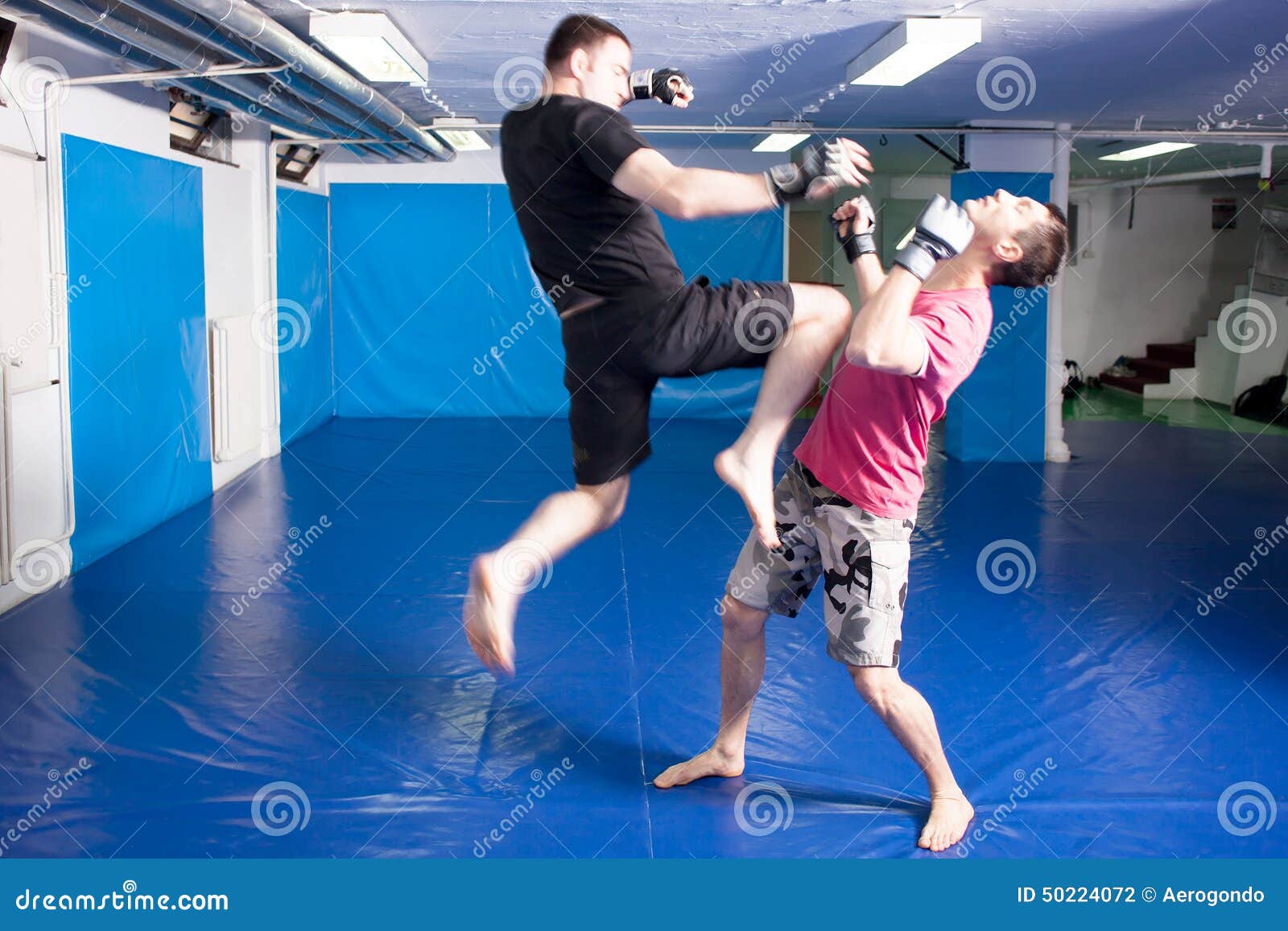 Eat like a modern day Caveman. Try and stick with the basic primitive food groups such as meats, vegetables, fruits, nuts, and seeds, but don't get neurotic. What I mean by that is, try to be very mindful of what you're eating, and though you probably don't need that extra piece of bread, or potato, it won't be the end of the world if you eat it, and you do only live once. So unless you are training for an event where you have to lose weight, eat clean for the bulk of your meals, but don't deprive yourself of some of your simple dietary pleasures.

Is it for you? If you crave contact, this is for you. There's a lot of twisting and striking, so it's great for your core and requires strong joints. But, all of that contact means you'll be leaving classes with bruises. And when you get to the higher levels, the tests get to be fights. But, on the list, it's the most practical and involves very little ground game if that's not your thing. Just don't expect to find any Krav Maga tournaments to participate in.

The Arena is the leading Gym in North America for Combat Sports and Martial Arts instruction, offering one of the largest programs of its kind in the world. With over 150 weekly classes in 10 disciplines and specialized training for Amateur and Professional fighters, our programs are run by some of the top coaches on the planet in one of the best sports facilities in the USA.
Unfortunately, many MMA gyms tend to be unreasonably dangerous. During our 40+ years of testing we have identified a wide range of methods for guarding your safety in training! Even if your goal is MMA Sport Fighting, you want to remain as healthy as possible so you can compete at your full potential! At the Warrior's Cove, we correct this common mistake of MMA training!
Oh really? I know several females who have taken on males in our gym, and the sport is not manly it is EMPOWERING. Get in the cage with a real female fighter maybe like Ronda, or Holly. See how you do then. As an MMA fighter it is surprising how ignorant you are, most fighters have open minds, and believe we are ALL ONE. TRUE FIGHTERS AT HEART. Which you are not, obviously.
And most importantly, exactly what to do, how to do it, and when – choose between an 8, 12 and 16 week training template to follow that outlines everything including: intervals, cardio, bodyweight circuits, medicine ball training, weight training, core, NRG System Complexes and more, with exact reps, sets, rest periods and every detail you need to reach your physical potential
After founding partner Carl Reddick dies, the partners work to ensure that all their clients remain on board and are surprised when they learn that a lucrative project involving the Obamas is in jeopardy after his death. At the end of her tether with politics and professional strains, and feeling her mortality following the deaths of several Chicago lawyers, Diane accepts the offer of psilocybin from a bartender, and starts microdosing to relax. Justice Department lawyer Liz Lawrence, Reddick's daughter and Boseman's ex-wife, leaves her job at the Department of Justice after she tweets a criticism of Donald Trump, and is criticised for it. To preclude Liz taking the Reddick name away and becoming a competitor, Diane recruits her to the firm. Maia learns some surprising facts about her father's past.

On September 30, 2000, the New Jersey State Athletic Control Board (NJSACB) began allowing mixed martial arts promoters to conduct events in New Jersey. The first event was an IFC event titled Battleground 2000 held in Atlantic City. The intent was to allow the NJSACB to observe actual events and gather information to establish a comprehensive set of rules to regulate the sport effectively.[53]
In Denmark, Mixed Martial Arts may be practiced but is not an official or legally regulated sport. On November 11, 2012 the voluntary Danish Mixed Martial Arts Federation held its first official general assembly in Odense, Denmark. There the DMMAF was officially founded and a board was elected headed up by President Claus Larsen. The Federation was publicly launched on Friday November 24, inviting Danish MMA organizations, gyms and academies to sign up as members. The DMMAF is working towards recognition under the Danish Sports Federation, Dansk Idræts Forbund. On November 25 the DMMAF's application to the International Mixed Martial Arts Federation was approved.[215][216]
Get plenty of rest. Your body breaks down considerably during heavy workouts, both mentally and physically. Getting adequate rest, is an essential part of any effective workout regiment. Whether you are training for a UFC title fight, or you are training to get into great shape, you need adequate rest to re-build and revitalize your mind and your body. Getting adequate rest includes, but is not limited to getting a good nights sleep, trying to take short naps, meditate throughout the day, and taking days off of training.
In the U.S., state athletic and boxing commissions have played a crucial role in the introduction of additional rules because they oversee MMA in a similar fashion to boxing. In Japan and most of Europe, there is no regulating authority over competitions, so these organizations have greater freedom in rule development and event structure.[citation needed]