This info will really help me pace myself. People who want to fight are already fighting something mentally. That's why I think it's hard to slow down and focus. It's so easy to over train and not eat or sleep enough. All I did was obsess over calesthenics, shadow boxing, and mit work for 2 years, trying to avoid the trouble in my life. I started going to 2 sister MMA gyms in south Houston a year ago, and I'm just now at the point where jiu jitsu is helping me relax. I struggle through life as a rule. I think jiu jitsu is what will break me of that. I wanna be like Rickson Gracie. You know, at peace. Some day when I'm 90 I'll still be doing jiu jitsu.
The added incline increases the resistance and makes sure you're recruiting the fast-twitch fibers during the exercise – if they aren't recruited, their endurance won't improve. You'll want to select a resistance that slows the movement down to somewhere between 70-80% of the speed you'd be able to go with no resistance at all. A general rule of thumb is to use somewhere between 20-40% of the maximum resistance, but this really depends on the specific exercise(s) you choose to use for these intervals.
Cancel, pause, or adjust your order at any time, hassle free. Your credit card will only be charged when your order ships. The discount applied every time is 15% off. Since it would be weird to subscribe to a kettlebell, the subscriptions and subscription discounts are only for things you'll need often, like supplements, foods, and personal care items.
Any recommendations for a twenty five year old female who is barely over five feet tall and ninety five pounds? I've gotten up to three hours of kundalini a day and 100 pushups straight, as well as two years wushu, but I've been in some seriously bad fights and had the shit kicked out of me. I really don't want to keep being so damn small and unable to defend myself.
Hey Clover, get a weapon and learn how to use it. Pepper spray and a gun are good options to keep people away from you. Avoid people that are abusive. At 5 feet and 95 pounds you aren't going to be winning a lot of physical fights. I know a girl who is a Judo champion and weighed 110, and guys with zero training could make her tap out. Because most had like 30-70 pounds of muscle on her.
The ANAEROBIC system (aka the glycolytic system), is a faster acting system that can produce ATP even in the absence of oxygen. The downside to this faster ATP-production rate is that it can only breakdown carbohydrates as fuel and it creates a significant amount of lactate (commonly known as lactic acid). Lactate is correlated with exercise and performance fatigue, but the concept is often misinterpreted in the MMA and strength & conditioning world (more on this later). Exercise bouts of moderate to high intensities, lasting upwards to 2-3 minutes are mainly fueled by the anaerobic energy system.
Wrestling (including freestyle, Greco-Roman, and American folkstyle) gained tremendous respect due to its effectiveness in mixed martial arts competitions. It is widely studied by mixed martial artists and credited for conferring an emphasis on conditioning for explosive movement and stamina, both of which are critical in competitive mixed martial arts. It is known for excellent takedowns, particularly against the legs. Notable wrestlers in MMA include Khabib Nurmagomedov, Chael Sonnen, Randy Couture, Brock Lesnar, and Olympians Daniel Cormier, Dan Henderson, & gold medalist Henry Cejudo.
"If you are a small man or are a woman and want the skills to fight off an attacker, my testimonial is a must read. I'm 5'7″ and weigh 140 pounds. I'm a small guy. In fact, my frame is very similar in size or smaller than many women. The beauty of MMA and Brazilian Jiu Jitsu is that size doesn't matter. I can defend myself in stand up punching and kicking situations, and take the fight to my opponent if needed. I now know that Judo throws and takedowns are easier for a shorter person because your center of gravity is lower and you can get under your opponent easier. If things go to the ground, I can submit or choke out an opponent who has 100+ pound weight advantage. Once on the ground everything equals out, and with training, you have a huge advantage. Your opponent will be a fish out of water. How can this be? MMA and Brazilian Jiu Jitsu (BJJ) aren't dependent on athleticism, strength or fitness. You use your brain, not brawn, and the laws of physics (leverage) to defeat your opponent."
Ministry of Youth Affairs and Sports (India) has not recognized Mixed Martial Arts as a sport in India. But the sport is growing fast and the Sports Ministry has given direct permission to host events to the biggest and oldest MMA Organization in the country - the All India Mixed Martial Arts Association (AIMMAA).[225] AIMMAA is also the sole representative of the Global Mixed Martial Arts Federation in India.
On September 30, 2000, the New Jersey State Athletic Control Board (NJSACB) began allowing mixed martial arts promoters to conduct events in New Jersey. The first event was an IFC event titled Battleground 2000 held in Atlantic City. The intent was to allow the NJSACB to observe actual events and gather information to establish a comprehensive set of rules to regulate the sport effectively.[53]
I can say with confidence that 99 percent of us don't have the same schedule as a professional athlete. Instead of a 10 a.m. marketing meeting, professional fighters start their morning with the first of two daily training sessions. Their afternoon may consist of interviews, an appointment with the physical therapist, lunch, a nap, and then they're back in the gym for their second training session.
Strange comments in elevators make Maia suspicious. She and Marissa discover someone has made a fake Twitter profile for her. Diane is handling a fertility case with a clinic that has closed and donated 11 of 12 eggs for research. The 12th egg has been fertilized and is being prepped for implantation. Diane brings suit before that can happen. Mike Kresteva, the head of a task force hoping to curb police brutality, stops by to meet with Adrian. Diane warns Adrian that Kresteva is not always straightforward. Maia and Marissa track down an old boyfriend of Maia's, who they think is responsible for the Twitter impersonation. Adrian, Diane and Lucca are served with subpoenas to testify before a grand jury being prosecuted by Kresteva. At Lucca's request, Colin speaks with his boss about Kresteva. With Marissa's help, Maia finds a way to retaliate against her old boyfriend. The fertility case has Diane and Barbara thinking back on what could have been. The two women bond for the first time while Diane considers reaching out to Kurt. Kresteva is undeterred and pushes forward with his intentions. The judge rules on the owner of the embryo.
May See Xiong of Burnsville said her son Lucas, 10, used to take taekwondo lessons but switched to MMA and hasn't looked back. Her other son, Lex, 7, has joined him in classes at two local gyms. Xiong and her husband enjoy watching UFC fights at home on TV. The action piqued the interest of her boys: "My son said, 'Well, I want to learn how to do that, too,' " she said.
Not all dig so called Fighters.that go around bashing others. I choose to fight because I wish to be safe and not victim. Survived many encounters from bullying to violent attacks and thanks to mma defence otherwise I'd never here to see how many that are extremely sexist and arrogant to the art as I understand why my senses has said there are too many boy idiots doing mma and not enough women doing mma to protect themselves especially children.
2) Way Down Way Back-Feet spread more than shoulder width apart, torso erect, arms at shoulder height to the sides, elbows bent at right angle with fists pointed up. Bring fists to stomach striking stomach and then immediately bend forward at the waist and lightly striking fists to floor, as you arise, again strike fists to stomach and then return to starting position. This is a ballistic exercise done quickly with intensity and is designed to warm up the shoulders, torso, and stretch the lower body.
The Delta SkyMiles program is convenient for frequent flyers based in United States cities like Atlanta, Detroit, Los Angeles, Minneapolis and Seattle, and for passengers who often travel to and from New York City. Delta Air Lines operates more than 15,000 flights each day to 1,000-plus destinations across more than 50 countries. By becoming a SkyMiles member, you'll earn miles based on the amount you pay for your flight with Delta, Delta Connection or Delta Shuttle; you can also earn miles for flying with any of Delta's multiple partner airlines, including KLM, Air France and Virgin Atlantic, among others. Those miles can be redeemed for free air travel on any participating airline or cashed in for cabin upgrades, unique experiences (such as concert tickets) or items for sale at the SkyMiles Marketplace. When you fly with Delta, you will also earn Medallion Qualification Miles, Medallion Qualification Segments and Medallion Qualification Dollars, which will help you gain access to a variety of perks through the Delta SkyMiles Medallion elite membership program. You can also earn miles on everyday purchases if you've signed up for a Delta SkyMiles credit card by American Express.
Mixed martial arts, or MMA, is an exciting fighting sport that showcases a variety of martial arts disciplines from around the world. Contemporary MMA fighters must become proficient in striking skills, grappling, and wrestling. To start training in MMA, you'll need to sign up for classes and hone your newly learned skills with consistent practice. With the right level of dedication and skill, you can to train and compete at a high level.
Volume indicates how much total work is being put into endurance training. In sports like running, cycling and swimming, volume will be represented by the total distance travelled during training. In team sports and sports like MMA, training volume is measured by using the "time in zone" method. How much time per training day or training week are we spending in each training zone? This will give us an idea on how much rest an athlete needs, or whether we need to push them harder to achieve the level of conditioning we're seeking.
Learn martial arts. When you're first trying to get into MMA, it'll help if you've got some experience (even at the beginner level) with basic mat wrestling and some variety of martial art. You can jump right in and start learning MMA basics, but being a well-rounded fighter who's able to take the fight to the ground as well as out-box your opponent is the difference between being a great fighter and a mediocre one.[2] The best martial arts to familiarize yourself with for MMA include:
No-holds-barred fighting reportedly took place in the late 1880s when wrestlers representing style of Catch wrestling and many others met in tournaments and music-hall challenge matches throughout Europe. In the USA, the first major encounter between a boxer and a wrestler in modern times took place in 1887 when John L. Sullivan, then heavyweight world boxing champion, entered the ring with his trainer, wrestling champion William Muldoon, and was slammed to the mat in two minutes. The next publicized encounter occurred in the late 1890s when future heavyweight boxing champion Bob Fitzsimmons took on European wrestling champion Ernest Roeber. In September 1901, Frank "Paddy" Slavin, who had been a contender for Sullivan's boxing title, knocked out future world wrestling champion Frank Gotch in Dawson City, Canada.[17] The judo-practitioner Ren-nierand, who gained fame after defeating George Dubois, would fight again in another similar contest, which he lost to Ukrainian Catch wrestler Ivan Poddubny.[16]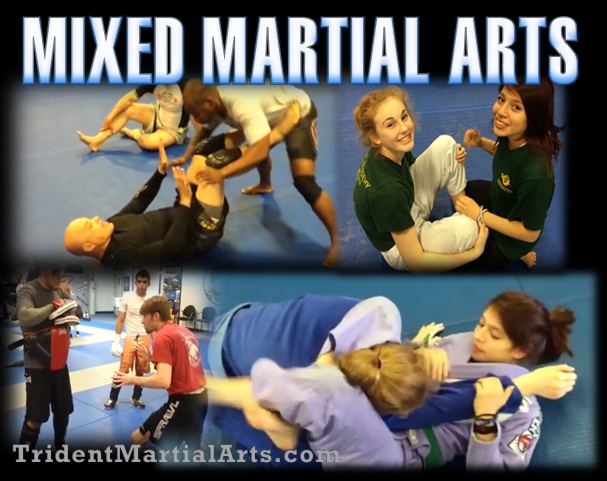 Before moving forward, it's important to distinguish the difference between both conventional and extreme street fighting. So what is the different between the two? To answer this question all you need to do is look to the weapons in a military's arsenal which includes both conventional and nuclear weapons. The same applies to personal combat, you too must have an arsenal of both conventional and extreme or nuclear weapons at your disposal.
For the best results, try 2-3 plyo sessions per week along with your resistance-training regimen. Just make sure to give yourself about 48 hours of rest in between plyo sessions to allow for full recovery. Some great plyometric exercises for MMA fighters include plyo push-ups, single-arm throws, side throws, jump squats, bounding, and lateral high hops.
Whether you want to be an mixed martial artist or you're an amateur athlete hoping to improve your game, training like an MMA fighter is a great high-intensity workout. MMA training routines can help you hone your discipline, endurance, and agility while strengthening your core. Practice these training exercises on your own or enlist the help of a coach, personal trainer, or MMA class. With persistence and the right technique, you can train just like the pros.
The second, 5-minute round is similar in function to the first, but focused solely on kneeing and kicking movements instead of boxing. "I kick low, high, and mid-range, and often double-up my kicks—meaning I throw a left kick, left kick, one after the other as fast as possible," Camozzi says. "I also mix up high and low. I might throw a low left kick immediately followed by a high right kick." The point is to keep the pace fast and high-volume for the entire 5-minute round, but you're welcome to get creative as you go.
I appreciate it when you pointed out that since mixed martial arts involves proper sleeping, eating, and resting in order to be successful, doing this will teach a person about discipline. If so, then I need to give this a try since I am slightly less disciplined than my brother. Since I am also pretty much weak in terms of body, doing this will benefit me a lot.

Sign up for amateur competitions. Make sure to check with the local governing body for fighting sports in your state before you sign up to compete so that you're aware of all rules and regulations. Typically when you're ready to fight, your gym or trainer will help you register for an organized competition. Talk to them and make a decision on which kind of competition or fight you want to compete in.[16]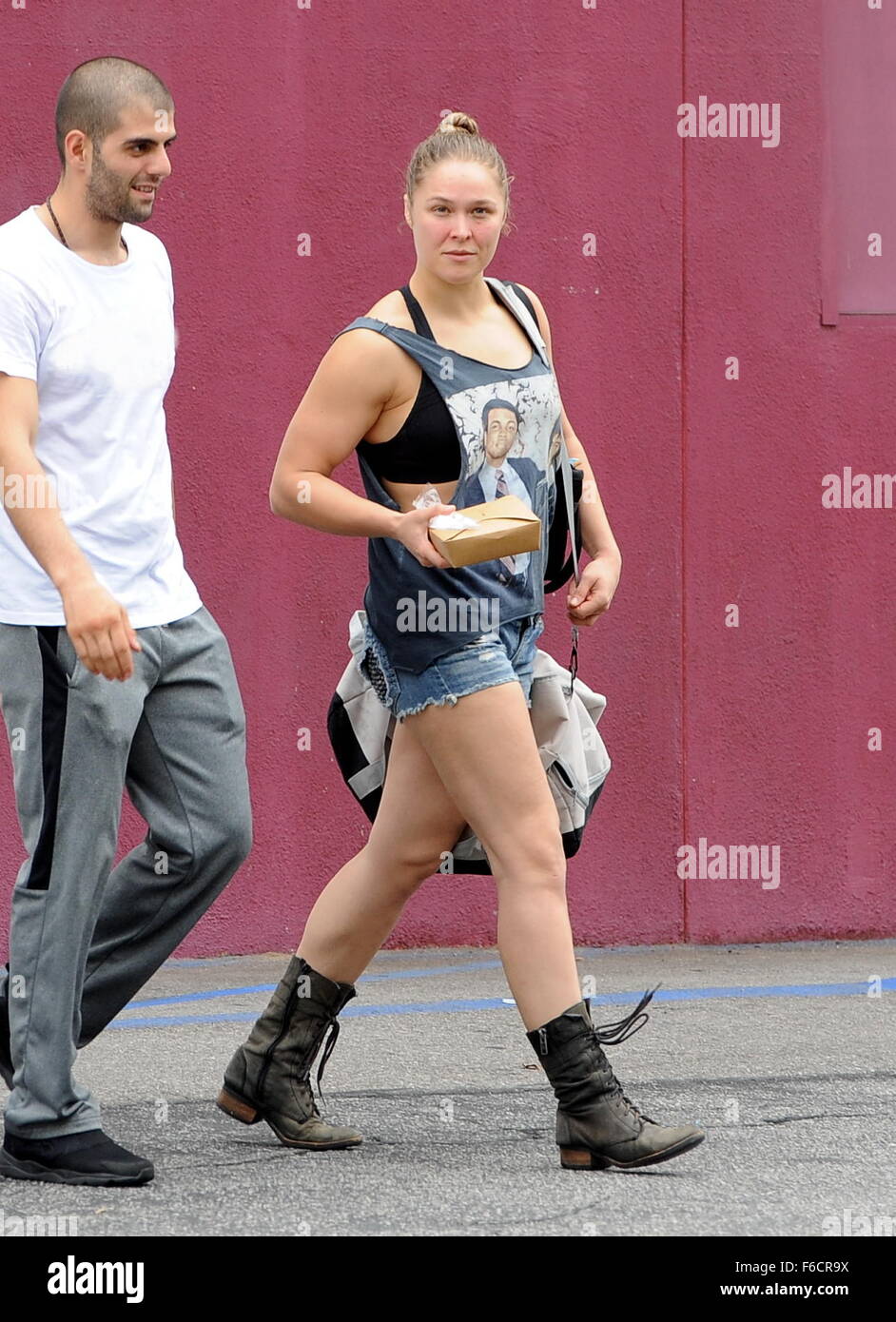 Telegraphing is another thing to keep in mind when using your street fighting techniques. Essentially, telegraphing means unintentionally making your intentions known to your assailant during the fight. There are many subtle forms of telegraphing which must be avoided in when street fighting. Here are just a few: (1) Cocking your arm back prior to punching or striking; (2) Tensing your neck, shoulders or arms prior to striking; (3) Widening your eyes or raising your eyebrows; (4) Shifting your shoulders; (5) Grinning or opening your mouth; (6) Taking a sudden and deep breath. You can find more information about Telegraphing in many of my Instructional Street Fighting DVDS.
The world went crazy in The Good Fight's second season, and now, in Season 3, the resistance does. Diane Lockhart (Christine Baranski) tries to figure out whether you can resist a crazy administration without going crazy yourself, while Adrian Boseman (Delroy Lindo) and Liz Reddick-Lawrence (Audra McDonald) struggle with a new post-factual world where the lawyer who tells the best story triumphs over the lawyer with the best facts. Meanwhile, Lucca Quinn (Cush Jumbo) balances a new baby with a new love, and Maia Rindell (Rose Leslie) finds a new Mephistopheles in Roland Blum (Michael Sheen), a lawyer who is corruption incarnate.
Unfortunately, many MMA gyms tend to be unreasonably dangerous. During our 40+ years of testing we have identified a wide range of methods for guarding your safety in training! Even if your goal is MMA Sport Fighting, you want to remain as healthy as possible so you can compete at your full potential! At the Warrior's Cove, we correct this common mistake of MMA training!

"I am a huge fan of BJJ and MMA so this chance for me to learn what I have seen is very very cool. It is an honor to be taught by you after learning so much about your martial arts history and your practice under Rickson. The Warrior's Cove is, in my opinion, the only place to go for martial arts training. Everything is very practical due to it being based on real life scenarios. I have learned so much in just the 4 weeks I have been there. I have a very demanding job (Senior Loan Officer) and I am almost always able to work around my schedule because of the class availability. I think whether you are a beginner looking for self defense skills or you want to expand on past martial art experiences, the Warrior's Cove has what you are looking for. Thank you Dave for everything! I look forward to my future with the Cove and getting a Black Belt from you or Rickson himself!"
"The atmosphere is the biggest thing that drew me to this place when I first came and visited. The people were respectful and were there to learn. The classes are taught in a way that I find most effective for me to learn by presenting a problem and providing a potential solution to that problem. Also emphasis on position really helps to build a patient mindset that is needed while grappling to help avoid injury to your partner or oneself. All the instruction I have received here at the Cove has been top notch. As far as training partners go all those who train regularly during the day classes (Monday and Wednesday) are great. They all encourage me and help me learn the finer points of the technique that is taught that day. If your goals are self-defense, fitness, competition or just for fun Warrior's Cove will give you a place to meet those goals. The Cove gives you a great place to learn in a safe environment that encourages learning and hard training that will get you to the goals that you set for yourself. I would recommend Warrior's Cove to anyone looking for Martial Arts training."