Just as different forms and aspects of striking – those from Boxing, Kickboxing, Muay Thai, traditional martial arts, etc. – each have unique advantages and disadvantages and need to be utilized appropriately in an MMA fight, there are also many different forms and effective applications of interval training. In this article, I'll present you with four different methods of interval training that I've successfully used over the last seven years with more than thirty top pro fighters. Each interval method has a different purpose and application and I guarantee each can help improve the effectiveness of your training program.
Food is fuel, period. Feed your body good fuel and it will perform better. Stronger bones, quicker muscle recovery, strength, reduced inflammation, higher energy levels, and many other benefits come from eating healthier. One of the easiest ways to change your eating is to become conscious of everything that goes in your mouth. I'm not a psychologist, but somehow writing it down makes you see the difference between what you thought you were doing and what you were actually doing. Write it down!
MMA is a complex sport that involves many different art forms. Fighters are forced to balance all aspects of their fight training, including boxing, Muay Thai, kickboxing, wrestling, jiu jitsu, drilling, technique, sparring and more. On top of this, they also need to fit some type of strength and conditioning plan, pay their bills, eat, sleep, and manage to squeeze in a personal life (family, friends, kids, etc).
Mixed martial arts appear everywhere. For example, mixed martial arts events and personalities appear in just about every magazine such as GQ, Newsweek, Time, Playboy as well as smaller publications like Black Belt Magazine (for a complete list of mixed martial arts magazines, see my list below). Mixed martial arts also frequently appear in television shows, xbox games and movies. Mixed martial arts have their reality TV shows such as Tapout, The Ultimate Fighter and Caged that focus exclusively on the life of mixed martial arts personalities. Mixed martial arts also have their own unique workout gear and clothing line such as Tapout, Bad Boy MMA, Affliction, Cage Fighter and Xtreme Couture. For better or worse, it seems like mixed martial arts has taken over the world.
Even with the natural progression of MMA to more "well rounded" approaches, purer forms of boxing were employed by only a handful of fighters. This is likely because leagues of athletes followed in the footsteps of these pioneers who tended to use more of a forward moving Muay Thai or Kickboxing based approach rooted in power techniques as opposed to the finesse and lateral movement hallmark to many of the greatest boxers. And for good reason, boxing by itself is a liability in MMA because of the variety of offenses available that pure boxing technique does not account for (e.g. kicks, takedowns, clinch, etc.). In fact, the emergence of boxing techniques as an effective arsenal in the cage was squashed in UFC 1 when boxer Art Jimmerson, sporting one boxing glove on his lead hand, was taken down and submitted in just a couple of minutes.
Muay Thai is the kickboxing style most commonly used in professional Mixed Martial Arts (UFC) style competitions. It is known as the "Art of 8 Limbs" because it allows use of punches, kicks, elbows, and knees—making it the most versatile and effective striking system on the planet. Even better, it is a great workout and not boring—this motivates people who normally hate going to the gym and gets them working out!
OK, so while round one will help you with your explosive conditioning and ability to recover fast, in this round we're going to the ground, which is where a lot of MMA fighter's spend a good amount of time. The Turkish Get Up is an amazing drill for stability, learning to create tension in the body and building static strength. It was a staple drill in the Turkish wrestling world back in the day. This is a very old school drill that is having it's renaissance right now and for very good reason, it's an amazing, basic, fundamental movement pattern.
Danny Indio is certified as an Apprentice Instructor in Jeet Kune Do Concepts and Filipino Martial Arts under Sifu Dan Anderson (a student of the famous Guro Dan Inosanto) in New York City. He has trained under many instructors, such as Vitor "Shaolin" Ribeiro and Paul Vunak. He is also a Muay Thai instructor. Indio was a Marine Corps Martial Arts Instructor from 2001-2003. He has over ten years of experience teaching martial arts, and has fought—and won—numerous matches in boxing, grappling tournaments and stick fighting competitions.
Combat Strategies, Tactics and Techniques is a section of combat that I always preach that should be explored more by MMA fighters. Unfortunately it is not especially in the detail I am discussing in these videos. Combat strategies consists of understanding psychological preferences a fighter may rely on as a means for survival, a.k.a. "archetypes". There are five types of archetypes that all fighters can be classified into. Combat Strategies also focuses on style specific strategies, body type strategies. attribute specific strategies and more. Tactics and techniques are general strategies used against general techniques. Where example general strategies to deal with the kick maybe at long range, or general strategy how to fight a grappler, Percision boxer as some examples. Also there are positional response trigger strategies And adren Rush strategies . There is much more to Combat then just studying boxing striking and submission grappling. This is very broad and complex section of interpersonal combat, and must be learned if one is planning on getting to a well rounded level.
The Combat Fitness classes at Team Quest MMA in Portland are a cardio blitz designed to give people of all fitness levels a great workout. This class utilizes components of kickboxing, boxing & MMA skills and dynamic conditioning drills using combat principles. This class is perfect for beginners or those looking to shake out the ring rust and get back into fighting shape.
Doctor Stoppage/Cut: the referee will call for a time out if a fighter's ability to continue is in question as a result of apparent injuries, such as a large cut. The ring doctor will inspect the fighter and stop the match if the fighter is deemed unable to continue safely, rendering the opponent the winner. However, if the match is stopped as a result of an injury from illegal actions by the opponent, either a disqualification or no contest will be issued instead.
Wedge one end of a barbell into the corner of a room (the edge of a bench can also be used). You may want to wrap the end of the bar in a towel to prevent slipping or damage to the walls. Place a light weight-plate on the other end of the bar, and grab the bar with your right hand near the edge. Get into a fighting stance, left foot forward (or right foot, if you're a southpaw) and knees bent. Now bend both your knees and transfer your weight onto your back leg, as if you were crouching down before a jump [1].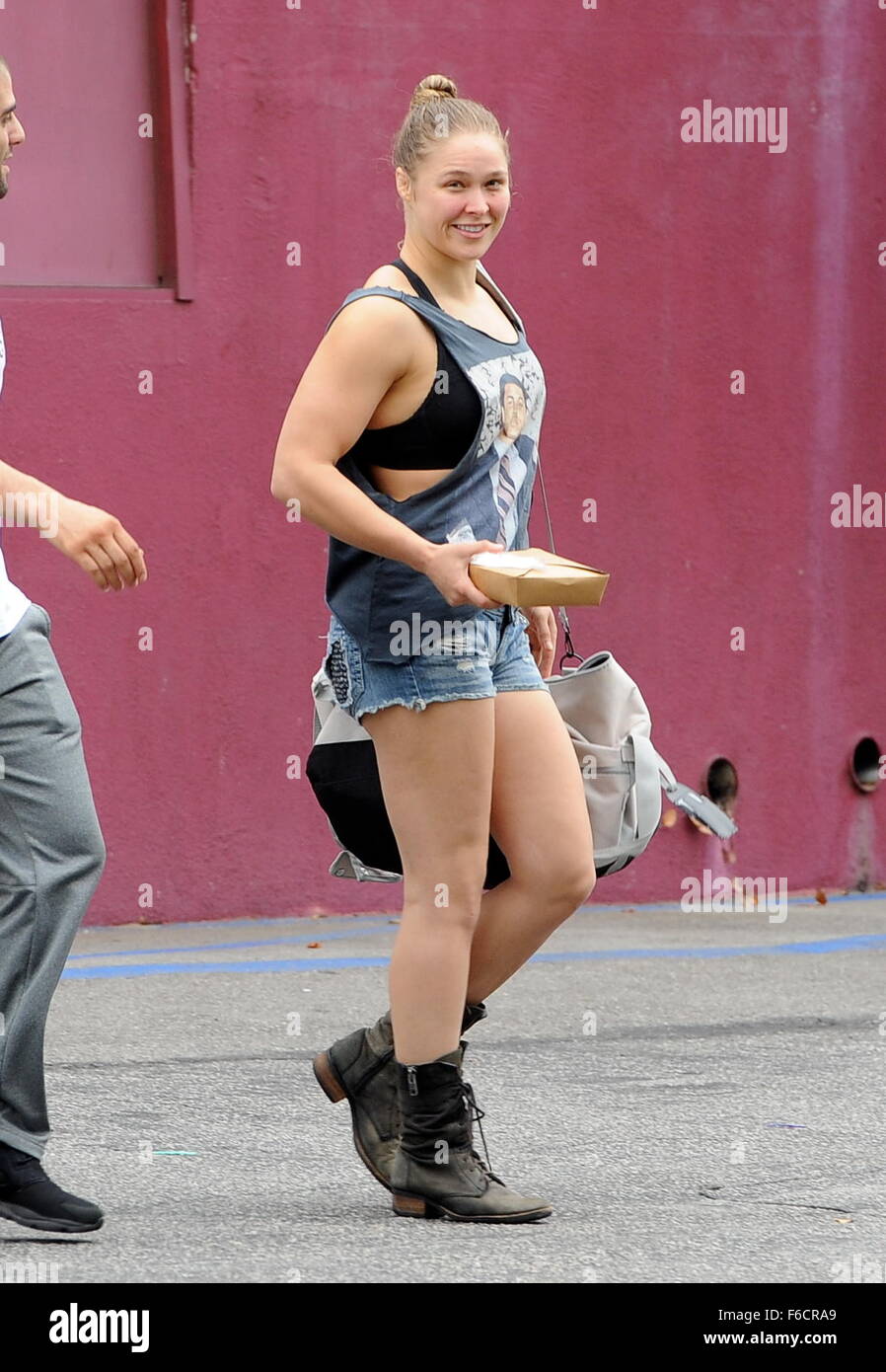 "I've taken numerous martial arts (and benefited from all of them), but I've definitely learned the most from my experience in grappling that I've received at the Warrior's Cove. I've always really appreciated the realism our school embraces. The people we tend to attract and who stay with the school, as well as the instructors are the most excellent people I've ever trained in martial arts with (double kudos to that end)… I've never felt really skilled at a physical activity until I found Gracie Jiu-Jitsu. It capitalizes on my strengths, and with time, I know it will make me a formidable fighter. You don't have to be strong, fast, or big to become a formidable fighter; that is one of the first things you learn here. You learn how to overcome size, strength and blind aggression with technique. The realism of full-strength grappling (which can be done without the bruising caused by striking) wears you down at first, but you learn how to compensate technique for strength. Being less strong than your opponent becomes less intimidating, and full-strength grappling will feel pretty close to what a real self-defense situation will be like. Being a man of only modest build, I use to wonder what I'd be able to do to defend myself if someone stronger ever attacked me full-out. After near 6 months of training here, I know if I ever have to defend myself or my family from an attacker I will not worry about being tough enough."
3) Training MMA is an excellent physical workout. Sparring (Boxing practice during training) or grappling (wrestling or ground-fighting practice) for 3-5 minute rounds is absolutely brutal cardio, which is why fighters are usually in top notch physical condition. There is no treadmill or stair-master in the world that can beat the benefits of practice fighting.
It's not a traditional bodybuilding workout, but MMA fighting works all of the muscle groups in the body. For instance, hitting the heavy bag is equivalent to lifting weights. When your back is against the cage and you're working to get your opponent off you, that's equivalent to doing weighted squats and bench presses. You do training camps to prepare for fights, and that means sticking to your diet religiously and working out hard. It's not an easy lifestyle, but it keeps you fit.
It's not a traditional bodybuilding workout, but MMA fighting works all of the muscle groups in the body. For instance, hitting the heavy bag is equivalent to lifting weights. When your back is against the cage and you're working to get your opponent off you, that's equivalent to doing weighted squats and bench presses. You do training camps to prepare for fights, and that means sticking to your diet religiously and working out hard. It's not an easy lifestyle, but it keeps you fit.
The world went crazy in The Good Fight's second season, and now, in Season 3, the resistance does. Diane Lockhart (Christine Baranski) tries to figure out whether you can resist a crazy administration without going crazy yourself, while Adrian Boseman (Delroy Lindo) and Liz Reddick-Lawrence (Audra McDonald) struggle with a new post-factual world where the lawyer who tells the best story triumphs over the lawyer with the best facts. Meanwhile, Lucca Quinn (Cush Jumbo) balances a new baby with a new love, and Maia Rindell (Rose Leslie) finds a new Mephistopheles in Roland Blum (Michael Sheen), a lawyer who is corruption incarnate.
Tiffany is an American Muay Thai kickboxer who competes in the bantamweight division. Originally a Shōrin-ryū karate practitioner, van Soest began Muay Thai at the age of eighteen and was both a state and national titlist as an amateur before turning professional in 2011 and winning the WBC Muaythai International Super Bantamweight Championship the following year.
I would stick to a beginner routine, as the BIGGEST difference in my book between a beginner routine and the more advanced is form. Proper form is critical, as this not only can help prevent injuries, but you actually get more out of your workout with proper form. Additionally, you're giving your central nervous system time to adjust; jumping into a more advanced routine can cause problems.
If you've been working out for any length of time, it's a safe bet that you've used interval training as a part of your conditioning and/or overall fitness regimen. Countless articles have been written over the last several years touting the benefits that can be seen with their use – many citing supporting various pieces of research to back up their claims.
Phoenix welcomes owner of Trooper Fitness Studio, Prince Brathwaite and certified personal trainer and former competitive bodybuilder, Albert Gonzalez to the podcast. In part one of this two part series, the three preach the importance of having a fitness plan and believing in the numbers. With decades of fitness experience between them, Prince and Albert shed light on the importance of rest and recovery, the difference between training for health, sport or ideal body and what the formula is for each. Learn how to set your fitness goals in episode 67 of In Fighting Shape.
In the year 2000, MMA play-by-play commentator Stephen Quadros coined the popular phrase lay and pray. This refers to a situation where a wrestler or grappler keeps another fighter pinned or controlled on the mat to avoid a stand up, yet exhibits little urgency to finish the grounded opponent with a knockout or a submission for the majority or entirety of the fight.[130] The implication of "lay and pray" is that after the wrestler/grappler takes the striker down and 'lays' on him to neutralize the opponent's striking weapons, he 'pray's that the referee does not return them to the standing position. This style is considered by many fans as the most boring style of fighting and is highly criticized for intentionally creating non-action, yet it is effective. Some argue that 'lay-and-pray' is justified and that it is the responsibility of the downed fighter to be able to protect himself from this legitimate fighting technique.[130][131][132][133] Many consider Jon Fitch's style to epitomize 'lay and pray'.[134] Former UFC Welterweight champion Georges St-Pierre has been criticized by fans for playing it safe and applying the lay and pray tactic in his fights,[135] as has Bellator MMA Welterweight champion Ben Askren, who justified the tactic, explaining that championship fights are much harder as are five rounds long, compared with the usual three.[136]
This total-body cardio warm-up takes three minutes—as long as a professional boxing round. Before you get started, practice the boxing stance: Keeping your knees slightly bent and your fists just below your chin, turn your body about forty-five degrees to the right and take a step back with your right foot. (If you're left-handed, switch sides and put your left foot behind your right.) That's your starting position.
We do this through the MMA Base, which consists of boxing, Thai boxing, stand-up wrestling, and Brazilian jiu jitsu. You don't have to become a high level MMA fighter, but you do need to train against completely uncooperative opponents attempting to kick, punch, and wrestle with you. Otherwise, you will not be prepared for it if it happens on the street.
Brazilian Jiu-jitsu is a grappling-based fighting style that focuses on incapacitating opponents through the use of leverage against weak areas of the body. It has become an absolute necessity for survival in the cage, and has on countless occasions proven how effective the submission game can be. It is also an accepted truth that almost all street altercations will involve some sort of grappling (standing or on the ground). This is why Combat Jiu Jitsu is a cornerstone of our training for mixed martial arts and self-defense. All our Jiu-jitsu classes are oriented towards self defense and MMA competition, NOT SPORT GRAPPLING. Meaning we ALWAYS add striking and striking defense while on the ground. A emphasis is put on defending strikes and clinching while attacking. Most of our classes are practiced in a 'No-Gi' format, which means students wear rashguards and shorts.
Author Danny Indio has done a good job in the book of covering the 4 fighting ranges: Kicking Range, Punching Range, Trapping, and Grappling (both standing and ground). He covers stances and movement, upper body arm and hand strikes and defenses, lower body kicks and defenses, standing clinch fighting and defenses, leg takedowns and defenses, basic ground grappling positions and escapes, including ground strikes, arm bars and chokes plus defenses against each. There is some knife defense examples both standing and from the ground that I question a little, however, I concur with his principle of painfully damaging opponent first (striking attacker eyes, throat, groin, knee) before attempting disarm of the knife. See Table of Context for more subject matter details. Of course, there are volumes of books written about some of his individual topics in far more detail, however, overall I think he has written a comprehensive self- defense book. Besides it never hurts to go over the basics once in a while,
Since repetition is critical to gaining proficiency in any skill, shadow boxing is a pivotal training technique because it provide fighters the opportunity to unlimited repetitions with little physical wear-and-tear. But please note that it's not just any reps, these should be high-quality reps with deliberate focus on specific skills and strategies. A key strategy is to film the sessions and make corrections to form and enhance or provide more complexities to the shadow boxing as the skill progresses. Bruce Lee summed this up perfectly when he said, "I fear not the man who has practiced 10,000 kicks once, but I fear the man who has practiced one kick 10,000 times." Great MMA boxers like Masvidal engage in quality reps along with other aspects of training that include good coaching and sparring. Shadow boxing is a time-tested, essential tool for building striking efficiency and effectiveness.
Social workers can fight racism by helping affected populations at the individual and community levels. At the individual level, social workers can work on a case-by-case basis, with varying specializations, helping clients get what they need. Maybe you want to work with underprivileged and at-risk youth, helping them stay in school and get involved with extracurricular programs, apply for scholarships, or get vocational training. You could work for an agency, or at a school, or at a residential treatment facility as a counselor or a therapist, helping children and teenagers get access to resources they need, work through trauma, deal with mental health issues, and more.
World Mixed Martial Arts Association (WMMAA) was founded in 2012 in Monaco by M-1 Global commercial promoters and is under the leadership of the General Secretary Alexander Endelgarth, President Finkelstein and Fedor Emelianenko.[156][157][158][159] The World MMA Association is an organization that manages and develops mixed martial arts, it establishes rules and procedures and hosts MMA competitions. World MMA Association includes national MMA organizations, representing the sport and registered in accordance with national laws.
Pace yourself. During your first couple of classes, you may feel like you have something to prove, but you don't. You might be tempted to go full intensity as soon as you hit the mat or ring, but this will just make you exhausted and unable to train further. Remember to breathe deeply and try to execute the moves and work on your technique rather than exhausting all of your energy.[8]
While most fighters use ground-and-pound statically, by way of holding their opponents down and mauling them with short strikes from the top position, a few fighters manage to utilize it dynamically by striking their opponents while changing positions, thus not allowing their opponents to settle once they take them down. Cain Velasquez is one of the most devastating ground strikers in MMA and is known for continuing to strike his opponents on the ground while transitioning between positions.[127] Fedor Emelianenko, considered among the greatest masters of ground-and-pound in MMA history, was the first to demonstrate this dynamic style of striking in transition. He was striking his opponents on the ground while passing guard, or while his opponents were attempting to recover guard.[128][129]
We offer a revolutionary approach to Mixed Martial Arts that you won't find anywhere else! Our MMA is unique because it not only offers the rules based Sport MMA training that became popular in the 1990′s, but more importantly, we also teach Combat MMA optimized for the realities of no rules self defense fighting! We also correct many mistakes that can be found in MMA training today.
This program is put together and hosted by none other than mma nutrition guru and Roy Nelson's worst nightmare Mike Dolce. If you can't afford to have Dolce in your home making your smoothies every morning, this is the next best thing. A big part of any workout series is whether or not you like the host of it. If Dolce isn't your cup of tea, there are a lot of similar workouts to chose from.
In addition to unarmed training, self defense must include training in the use of and defense against weapons. See our weapons page for more detailed information. These days it's likely a real predator will have a weapon. Training to defend against blunt, sharp, and projectile weapons is essential. And because the use of weapons can give you a major advantage, learning to use weapons (including objects found in your environment) should not be neglected.
Proper weight distribution is another important factor. When squared off with your opponent, always try to maintain a fifty percent weight distribution. This non committal weight distribution will provide you with the ability to move in any direction quickly and efficiently. At the same time, it will provide you with the necessary stability to withstand and defend against various
Hope you guys liked Part 2 of this series. If you have any questions, feel free to comment in the Reddit thread, down below, or private message me. I'll be happy to answer any questions regarding the topics I discussed today. In Part 3, I will talk about the strength and power demands of MMA and training methods to develop those attributes. Stay tuned!
What is it? The term kickboxing has become kind of a blanket term to cover anything that involves punching and kicking, but Muay Thai has a few distinct features. It's a centuries-old practice that comes, predictably, from Thailand. In addition to fists and feet, it also involves knee and elbow strikes as well as a form of stand-up grappling called clinch.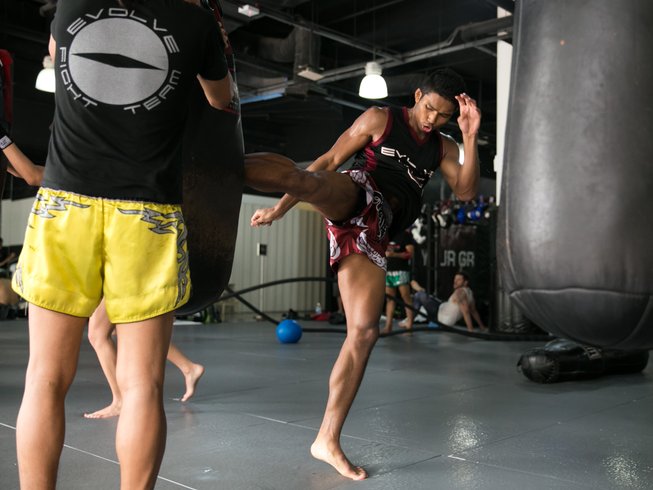 Small, open-fingered gloves were introduced to protect fists, reduce the occurrence of cuts (and stoppages due to cuts) and encourage fighters to use their hands for striking to allow more captivating matches. Gloves were first made mandatory in Japan's Shooto promotion and were later adopted by the UFC as it developed into a regulated sport. Most professional fights have the fighters wear 4 oz gloves, whereas some jurisdictions require amateurs to wear a slightly heavier 6 oz glove for more protection for the hands and wrists.
Freeze – never end up here… when you are so shocked that you don't know how to react…. imagine some 6'9″ 300 lbs muscled up bad dude yelling at your face in threatening manner or like standing few inches away from grizzly bear (assuming the bear is behind the zoo cage) but still… your brain will be filled with rush, fear, anxiety, freeze, etc… understand yourself… understand what you are fearful of, why and ways to conquer that.
I can say with confidence that 99 percent of us don't have the same schedule as a professional athlete. Instead of a 10 a.m. marketing meeting, professional fighters start their morning with the first of two daily training sessions. Their afternoon may consist of interviews, an appointment with the physical therapist, lunch, a nap, and then they're back in the gym for their second training session. 

Every combat sport athlete knows just how grueling training in the gym day in and day out can be. Because of this, it's often important to use training methods that can improve conditioning without putting any additional wear and tear on your body. Made popular by the late Charlie Francis, tempo intervals fit this bill perfectly and are one of the best ways to build aerobic fitness and work capacity at the same time without the added risk of injury and stress that comes along with some of the higher intensity interval methods.
One day three thugs surrounded me trying to take my hard-earned money out of my pockets. I snapped. Within in a few seconds I round house kicked them in the balls. You should have seen the look in their eyes! It was a great feeling. Guess what? They never picked on me again. In fact, I gained a lot of respect from them and they wanted to be my friends.
Scenario training involves setting up a situation that mirrors a real assault. It's done in real environments with regular clothing and includes role playing so there is a designated attacker and designated victim. Although it is set up, if and when things get physical it should be live and "unlimited". Scenario training is a drill for the integration phase. Ideally, scenario training should involve at least 3 people. An instructor needs to design and set up the scenario and he or someone else should monitor how it goes down. There should be at least one attacker and one victim, and ideally a bystander or two that can be worked into the scenario.
The day after, The Hollywood Reporter announced that Delroy Lindo had been cast as "Robert" Boseman, an attorney who starts poaching Diane's associates and clients.[8] The first name of Lindo's character was changed to "Adrian".[31] Deadline reported on October 27, 2016 that the show had added Paul Guilfoyle and Bernadette Peters for recurring roles as Maia's parents. Guilfoyle would play Maia's father Henry, a wildly successful financial advisor who is phenomenally wealthy and universally loved. Peters' character Lenore was described as a woman who came from a tough working-class background and is a natively brilliant financial whiz.[14] It was announced on October 31, 2016 that Justified alum Erica Tazel had joined the cast as a series regular.[32]
Practice fighting routines. Finally, it's important to practice the techniques and movements you'll utilize during fights. Work with your coach, use boxing bags, perform shadow boxing or have practice matches to perfect your fight technique. Fighters often split their training routines into two workouts per day, allowing them to perform resistance and cardio exercises separate from their fighting routines. Try to practice technical fight training at least three days a week.
Controversy arose in 2013, when CFA (Championship Fighting Alliance) fighter Fallon Fox came out as a transgender woman. The case became a centerpiece of debates concerning whether it was fair to have a transgender woman compete against cisgender women in a contact sport.[151] Neither the UFC nor Invicta FC says they will allow her to fight, and then-UFC Bantamweight champion Ronda Rousey said she would not fight her.[152]
Not all dig so called Fighters.that go around bashing others. I choose to fight because I wish to be safe and not victim. Survived many encounters from bullying to violent attacks and thanks to mma defence otherwise I'd never here to see how many that are extremely sexist and arrogant to the art as I understand why my senses has said there are too many boy idiots doing mma and not enough women doing mma to protect themselves especially children.
The show primarily deals with the storylines of its three female leads – Diane, Lucca, and Maia – and contains considerable political and social commentary, exploring topical issues such as the alt-right, the Me Too movement, online harassment, and fake news. As well as starting again in a new firm with its own office politics to deal with, longtime Democrat Diane must navigate a world she hardly recognizes, becoming increasingly troubled by Trump-era politics and the actions of his administration. Lucca Quinn, a former employee of Diane's, has found firm footing at Reddick, Boseman & Lockhart and is a rising star on the partner track, balancing her dedication to her work and a romantic entanglement with US Attorney Colin Morello, a frequent opposing counsel. Meanwhile Maia, Diane's goddaughter, is trying to get her legal career off to a good start, while coming under pressure from the FBI over alleged involvement with her father's Ponzi scheme.
MMA is a fighting style that requires more than one person to properly train. However, certain warm-ups and practices can be done alone to increase speed and accuracy of technique for fundamental movements, such as shadow boxing, using dummies or punching bags for grappling movements and striking, and practicing footwork. Another core element of MMA is cardio, so that you don't get tired out in the ring.