I always recommend some sort of dynamic warm-up/movement prep before starting a strength-training workout. I use this exercise with the majority of my clients, regardless of their profession. My MMA athletes are typically tight in the upper back from the various positions in which they put their bodies. For the "desk jockey" who spends hours a day at a desk, tight upper-back muscles are also common, as sitting for long periods of time wreaks havoc on one's posture. To help combat poor posture, you need to facilitate thoracic spine extension and rotation with movements like this one.
Train for cardio first, then power, then strength, then mix in some stamina. Your best and most effective workouts will combine all four. The great thing about programming your workouts is you can get creative and have fun doing it. There is an endless mixture of exercises, routines, reps, and time limits, that can produce incredible fitness. If you think that running, or rowing are the only ways to build up your cardio, then you need to read on and find out how you can get very creative with your exercises. How about punching a bag 4 times, then doing a sprawl and standing up and doing, two kicks on the bag, then doing a backdrop, then do 5 squat jumps, 5 push ups, and repeat those movements as quickly as you can for 9 minutes, then rest for a minute and repeat for another nine minutes. You have just combined unbelievable cardio, with power, and strength, with stamina all in one workout. Combining all of the characteristics of fitness is the best way to train. For instance doing a 5K run is great for your stamina and cardio, but it does little for your strength or power. Doing max deadlifts doesn't do much for your cardio or stamina, but it is great for your strength, Learn how to mix and match your workouts and you will get the best results, and have the most fun doing them… PS any strength or power movement done with reps that get your heart rate up, and your breathing labored, becomes cardio.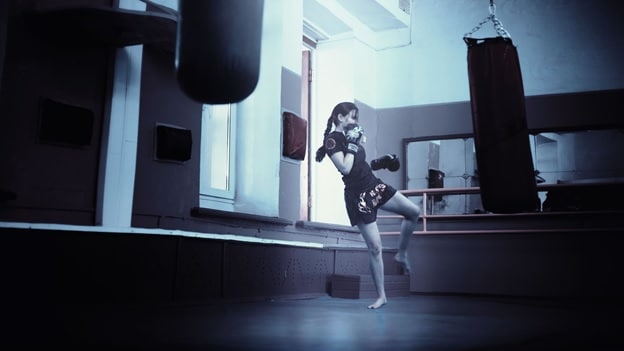 Conor McGregor fits the mold of the flashy fighter. While some of his counterparts attend media events wearing an understated t-shirt and baseball cap, McGregor is most comfortable delivering post-fight invectives in a designer suit. He sits at indoor press conferences behind a veneer of cockiness and thick sunglasses, bolstered by a professional MMA record of 19-2.
The actual curriculum of SPARology™ borrows very heavily from the foundations of Wrestling, Muay Thai and Boxing and steeped very deeply in each of the respective training methodologies. The SPARology™ structure necessitates that participants spend copious time in specific, though limited, sparring situations. As students develops in these situations and become more competent, more variables are added to the situations, allowing students to progress in a strength-based fashion. The results are a well rounded skill set developed at a level of comfort that adds to overall program retention. This "matrix" allows each athlete to forge a personal pathway or style, and as the old saying goes: "Styles Make Fights!"
The best MMA training programs cover a range of skills. Gone are the days where one-dimensional grapplers submitted strikers with no knowledge of the ground game. While fighters will normally favor one area of fighting, a well-rounded fighter needs to be able to survive in every area of the game or face being overwhelmed outside his comfort zone. Furthermore, he will need to be able to put the separate aspects of the game together in actual MMA sessions. 

It should be noted that the structure of a typical professional MMA bout has a true work-to-complete rest ratio of 5:1 (5 minute rounds, 1 minute breaks), while the work-to-active rest ratio inside each 5 minute round is determined by the tactical strategies and the skill set of the MMA athletes. Fighters described as "grinders" such as Michael Bisping or Nick Diaz will display a much higher work-rest ratio than more "explosive" athletes like Jose Aldo or Tyron Woodley.
The world went crazy in The Good Fight's second season, and now, in Season 3, the resistance does. Diane Lockhart (Christine Baranski) tries to figure out whether you can resist a crazy administration without going crazy yourself, while Adrian Boseman (Delroy Lindo) and Liz Reddick-Lawrence (Audra McDonald) struggle with a new post-factual world where the lawyer who tells the best story triumphs over the lawyer with the best facts. Meanwhile, Lucca Quinn (Cush Jumbo) balances a new baby with a new love, and Maia Rindell (Rose Leslie) finds a new Mephistopheles in Roland Blum (Michael Sheen), a lawyer who is corruption incarnate.
MMA is tolerated in Belgium but not supported. In May 2012 the Belgian MMA Federation (BMMAF) was accepted by the International Mixed Martial Arts Federation as its third member, after several years of carrying out many of the tasks of a national federation under the former name of the Belgian Shooto and MMA Federation. Active in developing MMA in Belgium from 2005, the group later redefined their activities to include MMA in order to be able to use a cage. Registered as a federation in Belgium in 2006, the former Belgian Shooto and MMA Federation organized more than 1500 MMA bouts (Amateur, B class and A class), and built a structure for the sport nationally that included insurance, rules and regulation, and experience levels for fighters and technical seminars. The BMMAF has continued its activities as part of the wider MMA community under IMMAF.[196][197][198]
Drop the white knight routine and face facts. Women on average a weaker/smaller than men. If a woman is going to be traveling down the street, it's in her best interest to carry some form of protection in case some punk wants to mug/rape/kidnap her. Nothing sexist about it. It's the facts of life. Hell, I've been studying martial arts for 15 years and I still carry something, be it a tactical flashlight/knife/keys between the fingers, to give me an edge over a thug who wants to start trouble.
Zone 5 often called anaerobic or VO2 max training, is considered true high intensity training. Training in Zone 5 is responsible for increasing an athlete's ability to produce force in a metabolically acidic environment. Paired with the large amounts of perceived exertion, the duration of which this intensity can be held is severly limited compared to lower and moderate intensity training.
Holding a massive amount of muscle mass can negatively affect endurance, but not always. More often than not, jacked fighters possess poor conditioning due to a combination of poor energy utilization/strategy during fights, and neglecting lower intensity work in the off-season or fight camp. Fighters that put on muscle quickly most likely have focused too much of their time on hypertrophic training methods like heavy squats, deadlifts, presses, etc.
"CBD has become a highly sought after compound in recent years, taking the natural products industry by storm after receiving highly publicized exposure in the media, including in Sanjay Gupta's special, "Weed", which first premiered on CNN. Since then, CBD oil products have appeared on shelves in doctors offices, medical marijuana dispensaries and grocery stores alike, with no medical card required to purchase." - burmanshealthshop.com
Every combat sport athlete knows just how grueling training in the gym day in and day out can be. Because of this, it's often important to use training methods that can improve conditioning without putting any additional wear and tear on your body. Made popular by the late Charlie Francis, tempo intervals fit this bill perfectly and are one of the best ways to build aerobic fitness and work capacity at the same time without the added risk of injury and stress that comes along with some of the higher intensity interval methods.
Karate, especially Kyokushin and other full contact styles, has proven to be effective in the sport as it is one of the core foundations of kickboxing, and specializes in striking techniques.[107][108][109][110] Various styles of karate are practiced by some MMA fighters, notably Chuck Liddell, Bas Rutten, Lyoto Machida, Stephen Thompson, John Makdessi, Uriah Hall, Ryan Jimmo, Georges St-Pierre, Kyoji Horiguchi, and Louis Gaudinot. Liddell is known to have an extensive striking background in Kenpō with Fabio Martella[111] whereas Lyoto Machida practices Shotokan Ryu,[112] and St-Pierre practices Kyokushin.[113]
If you live in Harford County, Cecil County, or Balitmore County ( Aberdeen, Havre de Grace, Edgewood, Joppatowne, C. Milton Wright, Fallston, Bel Air, North Harford, North East, Perryville, Rising Sun),  then you  don't want to miss this chance to add to your over all Martial Arts skill set and even get the tools that will lead to a successful MMA career!

Systems Training Centers serve Southern California, from Hawthorne in the South Bay to Encino in San Fernando Valley and everything in between. In addition to offering classes to the local community, Systems Training Centers also specialize in personal training, private training groups and corporate accounts. Systems Training Center have corporate accounts with companies such as Space-X; school contracts with schools such as Crossroads in Santa Monica; and collaborations with law enforcement such as Los Angeles Sheriff's Department, UCLA PD, Santa Monica PD and much more!
Food is fuel, period. Feed your body good fuel and it will perform better. Stronger bones, quicker muscle recovery, strength, reduced inflammation, higher energy levels, and many other benefits come from eating healthier. One of the easiest ways to change your eating is to become conscious of everything that goes in your mouth. I'm not a psychologist, but somehow writing it down makes you see the difference between what you thought you were doing and what you were actually doing. Write it down!
Telegraphing is another thing to keep in mind when using your street fighting techniques. Essentially, telegraphing means unintentionally making your intentions known to your assailant during the fight. There are many subtle forms of telegraphing which must be avoided in when street fighting. Here are just a few: (1) Cocking your arm back prior to punching or striking; (2) Tensing your neck, shoulders or arms prior to striking; (3) Widening your eyes or raising your eyebrows; (4) Shifting your shoulders; (5) Grinning or opening your mouth; (6) Taking a sudden and deep breath. You can find more information about Telegraphing in many of my Instructional Street Fighting DVDS.
Whether you intend to become a newspaper journalist, publishing in print and on the web, or a television reporter, or even an investigative documentarian, a degree in journalism can give you the mix of practical skills and critical knowledge necessary for spreading awareness of racial issues. A strong journalist is not satisfied with merely reporting surface issues, but wants deeper answers, and will do the necessary digging to get them.
From the top of a push-up or hands-and-knees position, rotate your torso and sweep one leg underneath your body, extending it out on the opposite side. I make sure to cue my MMA athletes to keep that top elbow tight to the ribs at this point of the movement. Next, pull the leg back through and return to the starting position before repeating the movement on the other side. For an added challenge, a push-up can be added to this move.
Steve Bosse and Sean O'Connell may not be champions or top contenders, but there will always be a place for fighters like this in the Octagon, simply because when the cage door closes, they leave nothing up to chance. Their fists and feet – primarily their fists – are how they do their job, and if throwing them for 15 minutes at an opponent is the way to get that job done, they're going to do it. This was classic brawling won by Bosse, but there were no losers here.
You have fourteen body weapons or street fighting techniques that you have at your disposal at all times. When properly executed these techniques have the capacity to disable, cripple and even kill your criminal adversary. Keep in mind that whenever you use physical force against another person in a street fight you must be absolutely certain that your actions are legally warranted and justified in the eyes of the law. Therefore, you should have a fundamental understanding of the law so you will know when it's appropriate to use force against another person in a fight. Moreover, you will also need to know how much physical force can be applied in a fight without facing excessive force charges. To learn more about these street fighting techniques see armed to the teeth volume 1 and volume 2.
Training methods that either create an adrenal response or mimic one will help a great deal in learning to operate in this state, and to show you what you can and can't do during one. While sport style training and competition can do this, there are particular drills, from scenario training to those that bring you to total exhaustion, that should be a part of self defense training.
So many great articles Joel full of information that I would probably not have been able to decipher for several yeas. Cheers for making my work easier. I am a physiotherapist and have worked in professional soccer for several years in England and so much like you say that even at the elite level there is a lot of ineffective training methods been used I tend to agree just from my experience. Keep up the great work and when will the new book be out?
Much has been said about McGregor's prowess in the cage, but the UFC featherweight champion claims his competitive edge isn't just the product of freak talent or gruelling hours spent walloping a heavy bag. Rather, McGregor attributes much of his recent form to movement training – a regimen that champions free-flowing bodily rhythm and a merging of the mental and physical aspects of fighting. 

"I like the format of the classes, and the open gym time afterwards. Everyone has been helpful and approachable, and the atmosphere feels good. For someone who has had no martial arts background, Warrior's Cove has been a great way to get started. From the moment I walked in, I feel like I'm being encouraged to do my best without being pressured to do more than I am able. In addition to learning self-defense, I have also seen improvements in muscle tone and my heart rate."

Hire an MMA coach or personal trainer to improve faster. If you're serious about MMA fighting and want to make a career out of it, you'll need professional help. A personal trainer or coach can help you plan workout schedules, boost motivation during training sessions, and identify areas of improvement. Ask other MMA fighters for their trainer recommendations or look for personal trainers in your area who specialize in MMA.

Practice fighting routines. Finally, it's important to practice the techniques and movements you'll utilize during fights. Work with your coach, use boxing bags, perform shadow boxing or have practice matches to perfect your fight technique. Fighters often split their training routines into two workouts per day, allowing them to perform resistance and cardio exercises separate from their fighting routines. Try to practice technical fight training at least three days a week.
Another common misconception is that boxing is primarily an arm workout. Sure, you'll shred your tris and bis, but Ortiz says you'll actually be targeting more of your core and legs. "You're working your obliques because you're crunching to the sides and twisting," he says. "And you're constantly bending from the hips and bouncing on your toes, which uses your quads, hamstrings, and calves."

Try an MMA class to learn more varied techniques. Many local gyms offer MMA classes, and some gyms ("MMA gyms") are centered entirely around martial arts. Trying an MMA class once a week or few weeks can help you learn new techniques and spar with other MMA fighters. Incorporate this into your schedule, especially if you are not training with a coach or other MMA athletes.
Focus on fighting each and every day of the 30 days by training in some form or another. Exercise six days a week, with one day off to help you avoid overtraining symptoms. When you are not doing physical training, review fighting techniques on DVD and the Internet, speak with coaches or other fighters about successful fighting, or read motivational stories that inspire you to keep going.
Jussi Saloranta, the owner of Thailand's only MMA promotion, DARE Fight Sports, revealed that his lawyers found that the ban was actually premature, and that from a legal standpoint, there is no law banning mixed martial arts in the country, suggesting that the SAT's ban was more of a scare tactic. DARE continue to showcase events, informing fans only at the last minute through texts on the day of the event, and presenting the videos on YouTube as The Most Dangerous Gameshow.[267] Saloranta has also helped set up the MMA Association of Thailand, in the hopes of reaching a compromise with SAT and regulating mixed martial arts in Thailand.
Place both hands on the ground and jump back into a sprawl or burpee position. When working with my MMA athletes, I cue them to get their hips down quickly and low to the ground. For the general fitness enthusiast, jumping back into a push-up position is another great option. Reverse this movement and as you come up, perform a jump straight up into the air, using your arms to assist in the movement. Immediately drop back down and repeat for the desired number of repetitions.
If you find you are overtraining, then cut back on your workouts, starting first with the sprint portions of the cardio, and then with some of the strength training if need be, or take the day off altogether. Once you have recovered begin adding back exercises slowly to find your limit. You may find that your resting heart rate drops over the twelve weeks. This is good, and it's a sign that your cardio is improving.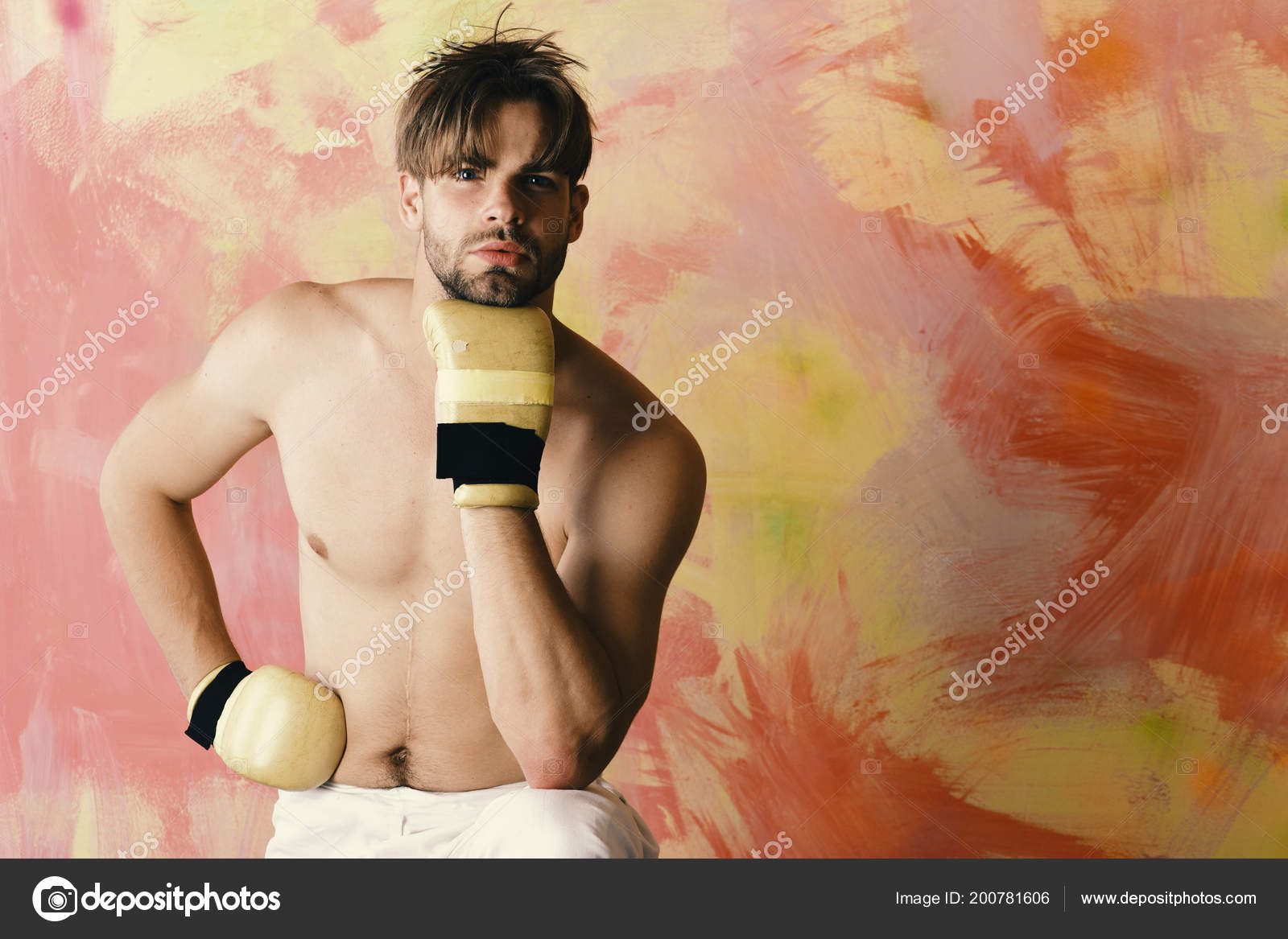 The announcement, made by HBO Sports executive vice president Peter Nelson, 37, who met with his staff on Thursday morning, does not come as a total shock. The network's commitment to the sport has clearly waned in recent years and its quality of fights has dropped at a time when there has been more competition from longtime rival Showtime as well as outlets such as ESPN, because of its year-old alliance with promoter Top Rank, and newly created streaming outlet DAZN to acquire the best fights.
I know this might sound trivial but its worth mentioning to a beginner who wants to survive and hopefully win a street fight. Keep your chin slightly angled down when you assume any type of fighting stance. This placement will initially seem strange to you but its what every boxer, kick boxer and mma fighter will do when they square off with an opponent. Lowing your head and chin make you a more elusive target and also helps minimize direct strikes to your eyes, nose, jaw, chin and throat. However, avoid forcing your chin down too low during the fight. This will inhibit the mechanical fluidity of your tools and techniques and ultimately slow you down during a street fight.
The Fit to Fight® Force Options Group training, for law enforcement and military personnel, ascribes to the notion that, irrespective of the context, fundamental combat skills are a must for physical altercations. While some special sensibilities and tactics are dealt with in the overarching structure of our force training progressions, much of training is rooted in learning to read, appreciate and respond to actual energies that are manifest in any and all situations that entail interpersonal human aggression. Fit to Fight® Force Options Group also delves heavily into the stressors that accompany said situations, their emotional and physical byproducts and methods for dealing most effectively with them.
Since 2007, there have been six fatalities in mixed martial arts matches. The first was the death of Sam Vasquez on November 30, 2007.[182] Vasquez collapsed shortly after being knocked out by Vince Libardi in the third round of an October 20, 2007 fight at the Toyota Center in Houston, Texas.[181] Vasquez had two separate surgeries to remove blood clots from his brain, and shortly after the second operation suffered a stroke and did not regain consciousness.[182]
Studying history, you can learn to identify patterns that define racist behaviors, and recognize these patterns in the present. You can see how racist rhetoric and actions have shifted over time, and how they continue to exist and affect us today. This insight will provide you with an understanding of how to better fight these patterns, and how to make racism a thing of the past, a subject of history.
"The best thing about the Cove, is the atmosphere. It's friendly and cooperative with fantastic instruction from some of the best martial artists in the area. When Mr. Arnebeck demonstrated Brazilian Jiu-Jitsu, I was amazed! I outweighed him by 100 pounds, but he tossed me like a rag doll and submitted me with ease. That's when I realized cross-training is the way to go. You must be able to defend yourself both standing and on the ground. Otherwise, you will have a weakness that can be exploited."

Mixed Martial Arts competitions have changed dramatically since the first Ultimate Fighting Championship in 1993, specifically with the inception of the Unified Rules of Mixed Martial Arts. There remains a paucity of data on injuries that occur in MMA, and resulting concerns with regard to MMA's safety remain. A recent systematic review concluded that the injury incidence rate in MMA appears to be greater than in most, if not all, other popular and commonly practiced combat sports.[170]
This info will really help me pace myself. People who want to fight are already fighting something mentally. That's why I think it's hard to slow down and focus. It's so easy to over train and not eat or sleep enough. All I did was obsess over calesthenics, shadow boxing, and mit work for 2 years, trying to avoid the trouble in my life. I started going to 2 sister MMA gyms in south Houston a year ago, and I'm just now at the point where jiu jitsu is helping me relax. I struggle through life as a rule. I think jiu jitsu is what will break me of that. I wanna be like Rickson Gracie. You know, at peace. Some day when I'm 90 I'll still be doing jiu jitsu.
Get plenty of rest. Your body breaks down considerably during heavy workouts, both mentally and physically. Getting adequate rest, is an essential part of any effective workout regiment. Whether you are training for a UFC title fight, or you are training to get into great shape, you need adequate rest to re-build and revitalize your mind and your body. Getting adequate rest includes, but is not limited to getting a good nights sleep, trying to take short naps, meditate throughout the day, and taking days off of training.
How to: They're often performed on basketball courts, but these sprints can be done anywhere. Set up six markers, each one six yards apart. Sprint from the first line to the second and touch the line with your hand. Run back and touch the first line, then immediately sprint to the third. Back to the first, then to the fourth. Continue and repeat until you can't.
Lucca and Maia have a meeting with the FBI. Maia has offered to tell them everything she knows about the ponzi scheme as long as she's granted immunity. Diane and Adrian get wind of a new police brutality case but are surprised when they see the victim. Maia works with the FBI agent to recover memories from her teenage years that may shed light on who is behind the scheme. Diane and Adrian's victim is having a hard time finding sympathy in the justice system given his criminal history. Jay finds evidence to show that the police officer has a history of bad conduct. Maia struggles to remember key moments in her life and possibly the ponzi scheme. Diane and Adrian grow closer as friends and colleagues. Lucca offers guidance as Maia is confronted with uncomfortable truths about her past.

Volume indicates how much total work is being put into endurance training. In sports like running, cycling and swimming, volume will be represented by the total distance travelled during training. In team sports and sports like MMA, training volume is measured by using the "time in zone" method. How much time per training day or training week are we spending in each training zone? This will give us an idea on how much rest an athlete needs, or whether we need to push them harder to achieve the level of conditioning we're seeking.
In general, the injury pattern in MMA is very similar to that in professional boxing but unlike that found in other combat sports such as judo and taekwondo.[170] The most commonly injured body region is the head (66.8% to 78.0% of reported injuries) followed by the wrist/hand (6.0% to 12.0% of reported injuries), while the most frequent types of injury were laceration (36.7% to 59.4% of reported injuries), fracture (7.4% to 43.3% of reported injuries), and concussion (3.8% to 20.4% of reported injuries).[170] The frequency of impact to the ear and low utilization of ear protection leads to a high frequency of perichondral hematoma that can lead to cauliflower ear.[178]
You say you're a streetfighter/boxer right? And female? Mother of two kids? Who are you tell anyone of any height or weight that shouldn't learn some self defence? You're no better that told that poor woman which clearly asked for logical and practical advice on protecting herself as what anger management will accomplish? How will it accomplish if she is the one been physically attacked. I'm a short woman myself and fought many in my time and still kicking. I've fought both girls and guys but I rather to train with guys as gives me the drive to become stronger. Yes, they're stronger and taller than I am but that don't stop me from actually finding a way and beating their ass which I have. The men fear me in my dojo because I've proven no matter how short fat skinny masculine or gender. It is the spirit of the individuals strength and determination. I train in Hapkido, taekwondo, muay Thai kickboxing and cage even done boxing too. I'm respected where I train, and I train with men that enjoy doing it with me and I ain't afraid to take a hit even dish it. I'm ashamed and disappointed in your view as any proper teacher would not be pleased with your opinions. Seems to be, you'll never understand the concept what she is experiencing as never had to worry due to the fact you had to be one of those enjoyed going around beating others. As for women love violence, what a load of shit! Again, you must be implying those who are beaten by thier spouses must loved been treated that way, or victims of rape/murder must loved it too. You had hypocrited yourself, and shamed your so called femininity.