How is it that simulating a fight through shadow boxing can lead to more efficient, effective, and faster striking? Well, there is a ton of research on the benefits of deliberate practice for building fluency (i.e. performing automatically, quickly, and accurately) with any skill. Fluency results in relaxation. Relaxation results in effortless speed and power. Consider the 100-meter sprinter. He runs his best time when he's running hard but relaxed. This relaxed exertion requires the fighter to find the right balance through practice to keep the tension out of his shoulders while directing his energy to strike at the opportune time. Relaxed exertion also positively impacts endurance-capabilities as it allows the fighter to be highly efficient in their striking.
MMA is a complex sport that involves many different art forms. Fighters are forced to balance all aspects of their fight training, including boxing, Muay Thai, kickboxing, wrestling, jiu jitsu, drilling, technique, sparring and more. On top of this, they also need to fit some type of strength and conditioning plan, pay their bills, eat, sleep, and manage to squeeze in a personal life (family, friends, kids, etc).
You say you're a streetfighter/boxer right? And female? Mother of two kids? Who are you tell anyone of any height or weight that shouldn't learn some self defence? You're no better that told that poor woman which clearly asked for logical and practical advice on protecting herself as what anger management will accomplish? How will it accomplish if she is the one been physically attacked. I'm a short woman myself and fought many in my time and still kicking. I've fought both girls and guys but I rather to train with guys as gives me the drive to become stronger. Yes, they're stronger and taller than I am but that don't stop me from actually finding a way and beating their ass which I have. The men fear me in my dojo because I've proven no matter how short fat skinny masculine or gender. It is the spirit of the individuals strength and determination. I train in Hapkido, taekwondo, muay Thai kickboxing and cage even done boxing too. I'm respected where I train, and I train with men that enjoy doing it with me and I ain't afraid to take a hit even dish it. I'm ashamed and disappointed in your view as any proper teacher would not be pleased with your opinions. Seems to be, you'll never understand the concept what she is experiencing as never had to worry due to the fact you had to be one of those enjoyed going around beating others. As for women love violence, what a load of shit! Again, you must be implying those who are beaten by thier spouses must loved been treated that way, or victims of rape/murder must loved it too. You had hypocrited yourself, and shamed your so called femininity.
Drink enough water so your urine is clear. I don't personally subscribe to the specific daily quantities of water. In fact some trainers I feel have gone absolutely out of control with their 1- 2 gallons of water a day. Listen to your body, and watch your urine. If you are feeling thirsty, or your skin is very dry, or your urine is very dark and yellow, it is probably time to increase your water intake. However if you are going to the bathroom every hour and urinating a court, you are probably overdoing it a little. Rule of thumb drink with every meal, drink after a workout, and definitely drink water when ever you are thirsty.
Brazilian Jiu-Jitsu emphasizes taking an opponent to the ground and utilizing ground fighting techniques and submission holds involving joint-locks and choke holds also found in numerous other arts with or without ground fighting emphasis. The premise is that most of the advantage of a larger, stronger opponent comes from superior reach and more powerful strikes, both of which are somewhat negated when grappling on the ground.
If you are interested in taking one or more classes at the Warrior's Cove, you may visit to observe the classes. We have a seating area for visitors. You may also participate in one free class – in each program that we offer.  You will find our instructors and the other members to be friendly, informative, and supportive. Simply fill out the GET YOUR FREE TRIAL form above to get started today!
No-holds-barred fighting reportedly took place in the late 1880s when wrestlers representing style of Catch wrestling and many others met in tournaments and music-hall challenge matches throughout Europe. In the USA, the first major encounter between a boxer and a wrestler in modern times took place in 1887 when John L. Sullivan, then heavyweight world boxing champion, entered the ring with his trainer, wrestling champion William Muldoon, and was slammed to the mat in two minutes. The next publicized encounter occurred in the late 1890s when future heavyweight boxing champion Bob Fitzsimmons took on European wrestling champion Ernest Roeber. In September 1901, Frank "Paddy" Slavin, who had been a contender for Sullivan's boxing title, knocked out future world wrestling champion Frank Gotch in Dawson City, Canada.[17] The judo-practitioner Ren-nierand, who gained fame after defeating George Dubois, would fight again in another similar contest, which he lost to Ukrainian Catch wrestler Ivan Poddubny.[16]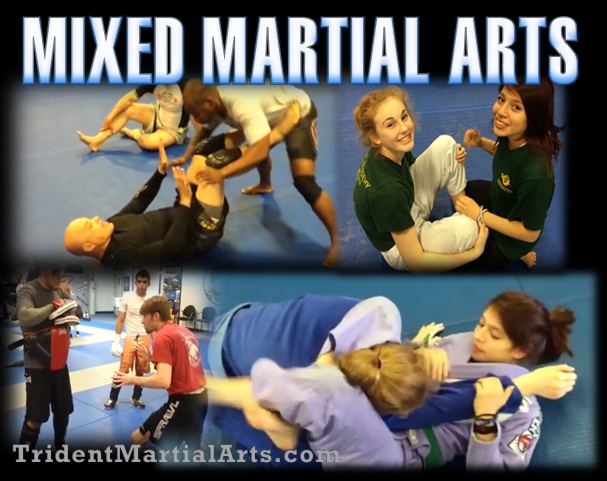 This is a bit late but I would recommend training with weapons, not just fire arms but edge and impact (IE) knives and sticks. A good blade and a solid harden steel collapsible baton are hell of good equalizers in a fight. A High Lumans tactical flashlight with a harden impact head can stop multiple opponents with a less leather option, it even works in the day light. https://www.youtube.com/watch?v=ZzN_6P-V7K4
"The atmosphere inside the Cove is truly special. Everyone trains with the safety of their partner in mind. Senior members are always willing to help newer students learn technique. The code of conduct is simple, graceful and never dramatized. My experience around Mr. Arnebeck has taught me that he is generous and easygoing, but also very skilled in the martial arts and gifted in their teaching. I am daily impressed with the passion he has for his life's work. I feel very fortunate to have this incredible place near enough to me to allow my training and I look forward to each class I attend."
"Mr. Arnebeck will spar or grapple with me any time I ask. This is important to me, it shows he is the real deal. If I have a new technique to try or if I don't think a technique is good, he will work though it with me on the mat and explain verbally why it will or won't work. Mr. Arnebeck is not afraid to be tested by me on a weekly basis and realizes that I won't learn as much if he uses all of his abilities against me while sparring or grappling. By allowing the playing field to be more even, I learn faster. He does this by allowing me to achieve a position, a hold, a sweep etc, that I normally wouldn't be able to achieve, so I can improve. If I have technique questions, he will answer them and probably ask me to try it on him several times so he is sure I understand it. He also knows that everyone is unique physically and mentally and shouldn't be forced into the same mold. He has always told me to use the tools he has given me but to develop my own individual style of BJJ."
"We are a storytelling platform. The future will see unscripted series, long-form documentary films, reality programming, sports journalism, event specials and more unique standout content from HBO Sports. We are constantly evaluating our programming to determine what resonates with our subscribers. Our audience research clearly shows the type of programming our subscribers embrace. For HBO Sports, it's programming that viewers can't find elsewhere."
When many MMA fighters train, they keep the length of a standard five minute round in mind by doing circuit training.  MMA fighters need to get used to pushing themselves for five minute periods of time just like rounds in fights.  So, they organize their workouts into five minute periods with short rests in between.  For, example, a fighter might jump rope for five minutes, take 30 seconds to rest, shadow box for five minutes, take 30 seconds of rest, and then run on a treadmill for five more minutes.  This example would help a fighter simulate a three-round fight.
The mid-19th century saw the prominence of the new sport savate in the combat sports circle. French savate fighters wanted to test their techniques against the traditional combat styles of its time. In 1852, a contest was held in France between French savateurs and English bare-knuckle boxers in which French fighter Rambaud alias la Resistance fought English fighter Dickinson and won using his kicks. However, the English team still won the four other match-ups during the contest.[16] Contests occurred in the late 19th to mid-20th century between French Savateurs and other combat styles. Examples include a 1905 fight between French savateur George Dubois and a judo practitioner Re-nierand which resulted in the latter winning by submission, as well as the highly publicized 1957 fight between French savateur and professional boxer Jacques Cayron and a young Japanese karateka named Mochizuki Hiroo which ended when Cayron knocked Hiroo out with a hook.[16]
"I was very impressed with your program and instructors. I found your school very well taught.  I am a police officer (retired) and my daughter is going to school for law enforcement.  I know very well that most fights end in ground fighting and wanted her to learn how to defend herself and boost her confidence.  Your school fit the bill completely."
I have been participating in Easton's BJJ program for over two years, and it has been a consistently positive influence in my life since I began.  I have seen vast improvements in both my fitness level, emotional well-being, and overall discipline in all things that I do.  I truly enjoy both the coaching and the community that are offered at Easton. Highly recommended!
Our new members include men & women that range from the total beginner, to professional fighters and high ranking martial art instructors.  Everyone starts at a level appropriate for their existing skills, and advances at their own pace. In every class, we divide beginners into one group, and intermediate-advanced into a second group. No matter what your skill level or fitness level, our instructors will make your transition into class easy and enjoyable! Click Here if you want to read over 150 Reviews from Warrior's Cove Members!
I attended the Alan Belcher MMA club in Dlbverville while I was in tech training at Keesler AFB this year. I wanted to find something that kept me engaged and active through all that studying. Never boxed before, these lady and gentleman were patient with me and I grew a love for boxing. I saw results regardless of if I was eating right (If I ate right would have been a lot more) the owner taught many of the classes! Now that I've graduated and went back home I just wanted to give a review to say If you're thinking about trying it you should!
Before moving forward, it's important to distinguish the difference between both conventional and extreme street fighting. So what is the different between the two? To answer this question all you need to do is look to the weapons in a military's arsenal which includes both conventional and nuclear weapons. The same applies to personal combat, you too must have an arsenal of both conventional and extreme or nuclear weapons at your disposal.
One of the most important training methods for self defense involves conditioning effective default responses to surprise attacks. Take a look at our self defense techniques section to see several examples of default responses and combinations. Your default response techniques need to work against a wide range of attacks, such that a counter ingrained subconsciously will work when you're not sure which particular attack is coming. This training is primarily done at the isolation stage, but the default responses can and should also be integrated into sparring.
We're confident you'll love your Onnit supplements. If the product doesn't perform for you, however, we're not gonna play games with you. Order any of our entry size supplements, and if you don't like it, you can keep it! Notify our team, telling us why it wasn't a fit for you, and we'll get you a refund right there on the spot - no return necessary. We just ask that you try it out for at least two weeks to give it a fair shot.

I am currently a college student and am working on a project where I have to plan an entire year of training for an MMA fighter. It needs to include when the fighter should peak, what types of workouts and why, should they do aerobic or anaerobic workouts, overload, progression, etc. If you could point me in the right direction to research this project I would really appreciate it. Thank you so much!
Shadowing is not only a tool to practice your technique and craft but it's also an opportunity for the fighter to create certain scenarios that could actually happen in a fight. You may be up against an opponent who moves a lot and may have to play the role of a come forward aggressive fighter, attacking with good power jabs, head movement and feints to get the fighter on the defensive; or to break the fighter's rhythm to get close or cut the cage off to stop the movement of that fighter. Or you can be up against an aggressive come forward fighter and you may have to play the role of the slick mover using angles, pivots to keep the aggressive bull off you playing the role of a matador. These are just a couple of scenarios that need to be played out during your career as a fighter because best believe one day you will come across a fighter of that particular style and repetition is the only way to get it done.
Karate, especially Kyokushin and other full contact styles, has proven to be effective in the sport as it is one of the core foundations of kickboxing, and specializes in striking techniques.[107][108][109][110] Various styles of karate are practiced by some MMA fighters, notably Chuck Liddell, Bas Rutten, Lyoto Machida, Stephen Thompson, John Makdessi, Uriah Hall, Ryan Jimmo, Georges St-Pierre, Kyoji Horiguchi, and Louis Gaudinot. Liddell is known to have an extensive striking background in Kenpō with Fabio Martella[111] whereas Lyoto Machida practices Shotokan Ryu,[112] and St-Pierre practices Kyokushin.[113]
The first documented use of the name mixed martial arts was in a review of UFC 1 by television critic Howard Rosenberg, in 1993.[1] The term gained popularity when the website newfullcontact.com, then one of the biggest covering the sport, hosted and reprinted the article. The first use of the term by a promotion was in September 1995 by Rick Blume, president and CEO of Battlecade Extreme Fighting, just after UFC 7.[47] UFC official Jeff Blatnick was responsible for the Ultimate Fighting Championship officially adopting the name mixed martial arts. It was previously marketed as "Ultimate Fighting" and "No Holds Barred (NHB)", until Blatnick and John McCarthy proposed the name "MMA" at the UFC 17 rules meeting in response to increased public criticism.[48] The question as to who actually coined the name is still in debate.[3]
We're confident you'll love your Onnit supplements. If the product doesn't perform for you, however, we're not gonna play games with you. Order any of our entry size supplements, and if you don't like it, you can keep it! Notify our team, telling us why it wasn't a fit for you, and we'll get you a refund right there on the spot - no return necessary. We just ask that you try it out for at least two weeks to give it a fair shot.
how long? well ive got about 50 classes under my belt. of that about 40 was pure positional training only; not grappling but holding/passing positions for 2 min rounds eg start in mount/guard/side/knee/bottom and the goal is to maintain and/or submit or if you are on the bottom, reverse and do that as many times within round. its a begginer class pre-req for the advanced program. so with that in mind my technique is far superior than my gas.
Metabolic conditioning workouts use exercises that burn lots of calories during your workout and keep the body burning calories after your workout ends. They usually involve the entire body, short periods of rest and are designed to push the limits of your body to build strength and endurance while getting toned. The workouts below are some of the toughest and most challenging exercise plans on the planet, which means you, will improve your overall conditioning fast.
Grappling Range - this is the third and final range of unarmed street fighting. Grappling range is divided into two different planes (vertical or horizontal). In the vertical plane, you can generally deliver impact techniques. Some include: elbow and knee strikes, head butts, gouging and crushing tactics, biting and tearing techniques. In the horizontal plane, you are ground fighting with your adversary and can deliver all the previously mentioned techniques, including various submission holds, locks and chokes.
In Japan, female competition has been documented since the mid-1990s. Influenced by female professional wrestling and kickboxing, the Smackgirl competition was formed in 2001 and became the only major all-female promotion in mixed martial arts. Other early successful Japanese female organizations included Ladies Legend Pro-Wrestling, ReMix (a predecessor to Smackgirl), U-Top Tournament, K-Grace, and AX.[citation needed]
The Southwest Rapid Rewards program is most beneficial for budget-minded travelers based in the United States who frequently fly to major cities around the U.S., Mexico and the Caribbean. Southwest offers more than 4,000 flights a day to 100 destinations. By becoming a Southwest Rapid Rewards member, you'll earn points for every dollar spent on Southwest flights and with the airline's hotel, car rental and retail partners. If you have one of the Southwest Rapid Rewards credit cards from Chase Visa, you can earn additional points on Southwest Airlines and partner purchases and by making everyday purchases. You can use your Rapid Rewards points to pay for merchandise, gift cards and the cost of air travel on any Southwest flight. If you are a Southwest credit card holder, you can also use points to cover the cost of international partner flights, hotel stays, cruises, car rentals and experiences like wine tastings and spa packages.
Karate, especially Kyokushin and other full contact styles, has proven to be effective in the sport as it is one of the core foundations of kickboxing, and specializes in striking techniques.[107][108][109][110] Various styles of karate are practiced by some MMA fighters, notably Chuck Liddell, Bas Rutten, Lyoto Machida, Stephen Thompson, John Makdessi, Uriah Hall, Ryan Jimmo, Georges St-Pierre, Kyoji Horiguchi, and Louis Gaudinot. Liddell is known to have an extensive striking background in Kenpō with Fabio Martella[111] whereas Lyoto Machida practices Shotokan Ryu,[112] and St-Pierre practices Kyokushin.[113]
"The best thing about the Cove, is the atmosphere. It's friendly and cooperative with fantastic instruction from some of the best martial artists in the area. When Mr. Arnebeck demonstrated Brazilian Jiu-Jitsu, I was amazed! I outweighed him by 100 pounds, but he tossed me like a rag doll and submitted me with ease. That's when I realized cross-training is the way to go. You must be able to defend yourself both standing and on the ground. Otherwise, you will have a weakness that can be exploited."
Volume indicates how much total work is being put into endurance training. In sports like running, cycling and swimming, volume will be represented by the total distance travelled during training. In team sports and sports like MMA, training volume is measured by using the "time in zone" method. How much time per training day or training week are we spending in each training zone? This will give us an idea on how much rest an athlete needs, or whether we need to push them harder to achieve the level of conditioning we're seeking.
Social workers can fight racism by helping affected populations at the individual and community levels. At the individual level, social workers can work on a case-by-case basis, with varying specializations, helping clients get what they need. Maybe you want to work with underprivileged and at-risk youth, helping them stay in school and get involved with extracurricular programs, apply for scholarships, or get vocational training. You could work for an agency, or at a school, or at a residential treatment facility as a counselor or a therapist, helping children and teenagers get access to resources they need, work through trauma, deal with mental health issues, and more.
The Kickboxing program is incredible at the Easton gym. It's much more than just a full-body workout, it teaches you how to find strength within yourself. I came into the program not realizing what I was getting into. It turns out I was jumping into a passion that I am excited to pursue every single day. Unlike other gyms with weight machines, Easton has classes throughout the day with coaches that are extremely knowledgeable and great at what they do. They push you to perform your best, and you always walk away feeling great. Every member and coach in this gym is fantastic, and it really feels like a family here.
Camozzi's typical heavy bag routine consists of three, 5-minute rounds, each followed by 1 minute of rest. Each round focuses on a different aspect of training. "I like to start with one, 5-minute round of just boxing, hands only. This should be done at a high pace with a high volume of punches," he says, adding that you should mix up your speed and power, working long-range and close-range punches. "A lot of times I'll throw three- to four-punch combos fast, making one of those punches as hard as I can. It's good to change up the rhythm."

Lost in the fanfare of the glorious bout between Cub Swanson and Dooho Choi was the fight that came right after it on the UFC 206 main card. As I'm watching Donald Cerrone and Matt Brown throw down, it amazed me how quiet the Toronto crowd was. And it was understandable, because they were drained from Swanson-Choi, but here's the opportunity to give the welterweight vets their due, as they put on a heck of a striking duel before Cerrone scored a highlight reel knockout in the third round.

This article is great. MMA really prepares you for life threatening situations. Sometimes when it goes down, fighting is your means of survival. Still, in order do this or to become a good MMA fighter you should really train hard. I mean, champions had to work their way to the top. Training is not easy; your body will be strained and you go through a lot of pain. Learning MMA is a great self-defence, whether you need to protect yourself standing-up or in the ground. Thanks for your 10 reasons.
The truth is, a street fight also has many different faces and takes on many different forms. One minute it can be a fist fight in a trendy yuppie bar while the the next could be a deadly knife fight in a godforsaken part of town. As the saying goes, no two street fights are ever the same! So your training will have to be "alive" and combat diversified!
I know this might sound trivial but its worth mentioning to a beginner who wants to survive and hopefully win a street fight. Keep your chin slightly angled down when you assume any type of fighting stance. This placement will initially seem strange to you but its what every boxer, kick boxer and mma fighter will do when they square off with an opponent. Lowing your head and chin make you a more elusive target and also helps minimize direct strikes to your eyes, nose, jaw, chin and throat. However, avoid forcing your chin down too low during the fight. This will inhibit the mechanical fluidity of your tools and techniques and ultimately slow you down during a street fight.
6) Training MMA fulfills mans need for physical expression aka violence. We don't want violence in our daily lives but we still yearn for physicality. We all get pumped up seeing fights in movies or TV or when we hear about someone who was accosted by thugs and kicked the crap out of the them. Training MMA is a perfect middle ground. You can train (or fight) in controlled areas and release aggression with no threat of repercussions, jail time, murder etc..
There are still some strength and conditioning coaches out there who train the fighters as if the gym, not the cage, was their main sport. If your athlete gets seriously injured during a conditioning session and you jeopardize his/her career because of it, it means you failed as a trainer. Therefore the selection of exercise and equipment according to athlete's ability is so important. The gym is not a place to take risks.
i have a question, i do mma and weight training, i just need advice outside the people i know. Im 170, all muscle on top i had chicken legs 4 months ago, and been doin legs after with my training. recently i got the on the scale i saw i was 180. i was amazed how much weight i had. i never passed 175 but always was below that. So wen i saw i was 180 i took all my clothin off and i saw i was 178. i was shcoked and happy i am t find out im gaining weight due to my metabilism. So my question, Since i do mma and weight training and i dont wana loose weight can you give me exact workout for people who wana get bigger with mma ? i do weight training some days 2 x a week some days, i do mma and few hours later i hit the gym. but i feel thats not gona help. so if u dont mind takin few mins of your time whats most efficient way to do it. btw i wana fite pro so i wana hit 185 and cut down to 170 if i can. thank you very much... oh yeah im takin nasm test ina 3-4 months aswell.
Maintain a healthy diet. Keep track of the things you're eating by writing down the different meals that you have throughout the day and counting your calorie and nutrient intake. You'll want to hydrate yourself and maintain a diet that's high in protein and carbohydrates. If you're training heavily, try to maintain a diet of 1 gram (0.035 oz) of carbs and protein per pound that you weigh. Your diet should also contain plenty of omega-3 fats and traditional vitamins and minerals.[17]
Get plenty of rest. Your body breaks down considerably during heavy workouts, both mentally and physically. Getting adequate rest, is an essential part of any effective workout regiment. Whether you are training for a UFC title fight, or you are training to get into great shape, you need adequate rest to re-build and revitalize your mind and your body. Getting adequate rest includes, but is not limited to getting a good nights sleep, trying to take short naps, meditate throughout the day, and taking days off of training.
Although MMA training is excellent, it may not prepare you for self defense. As highlighted in our section on violence, a serious predator will not attack you like a fighter. He'll attempt to take you by surprise. Awareness and prevention should be the first part of self defense, but beyond that you need certain skills, techniques, and the ability to use and defend against weapons, many of which are missing from MMA.
The training has been going great and your athlete is responding well to the sessions. All is going according to the plan. Then one day, the day you have planned a heavy session, the fighter comes in completely battered and says he just did a heavy sparring session, as he had to help his friend, who is getting ready for a fight. How many times has a similar scenario happened to you? Would you even consider sticking to your program on such a day? The answer is that you have to adapt. Sometimes the fighters come to you and their bodies are completely broken. Your job is to build them back up, not to exhaust them even more. You still need to remember about your goal, however. So whatever you do on the day has to contribute to the goal itself. 
Mom Throws Toddler Son From Upland Balcony, Then Jumps; Infant Daughter Dies After Being Found Unresponsive: PoliceAnaheim Officials Warn Drivers Not to Park by Hydrants: 'Is a Closer Parking Spot Worth the Broken Windows?'Florida Mom Warns Parents After Finding Videos on YouTube Kids Showing Children How to Commit Suicide17-Year-Old Honor Roll Student Fatally Shot in Gardena Was Helping Mom Deliver Invitations, Police Say
Freeze – never end up here… when you are so shocked that you don't know how to react…. imagine some 6'9″ 300 lbs muscled up bad dude yelling at your face in threatening manner or like standing few inches away from grizzly bear (assuming the bear is behind the zoo cage) but still… your brain will be filled with rush, fear, anxiety, freeze, etc… understand yourself… understand what you are fearful of, why and ways to conquer that.
Systems Training Centers serve Southern California, from Hawthorne in the South Bay to Encino in San Fernando Valley and everything in between. In addition to offering classes to the local community, Systems Training Centers also specialize in personal training, private training groups and corporate accounts. Systems Training Center have corporate accounts with companies such as Space-X; school contracts with schools such as Crossroads in Santa Monica; and collaborations with law enforcement such as Los Angeles Sheriff's Department, UCLA PD, Santa Monica PD and much more!
If you prefer to work with adults, there are many options. For example, there is much work to be done in the area of reintegrating ex-convicts into society, by helping them get career training and employment, maintain their parole terms, remain sober, and avoid recidivism. Racism in housing is still a major issue, and you can fight racism by helping people secure affordable housing.
Camron, thanks for the message. I would say that the number one priority would be skill development. Drilling, learning the technical aspects of striking and grappling. The S&C simply compliments the skill development, so 2-3 workouts per week is plenty. Stick to learning the basics of squatting, hinging, pushing, pulling and carrying heavy loads. Your success will come from lng term consistency, not short term intensity, so be patient, don't overdo it and over time you will improve.
Alex Edmonds, PhD, BCB, is currently an associate professor of research at Nova Southeastern University in Davie, Florida. He graduated from Florida State University and received his doctoral degree in Educational Psychology with a minor in Statistics and Measurement. Over the years, Dr. Edmonds has applied his knowledge of research design, measurement and assessment in both field and laboratory examinations. He has published extensively in a variety of areas such as research design, psychophysiology and sport psychology. Prior to graduate school, he was a strength and conditioning coach working with professional athletes in football, track, and boxing. He then combined his passion for the sports with the field of psychology making it the emphasis of his graduate work. While in graduate school, he conducted his field work with the track and field team at Florida State and started using biofeedback for research and practice during this time. He has utilized biofeedback extensively with various types of athletes for performance enhancement, as well as stress-regulation techniques. Dr. Edmonds is certified through the Biofeedback Certification International Alliance in general biofeedback.
These are the weights you will be working with for the first phase of the program. Note that at the end of the first phase you will actually be doing more reps than your max at the start, so it may say something like "2 x 10 with your 10-rep max." This is because by the end you should be stronger and fitter than when you started. In the following twelve-week phases we will re-evaluate your maxes.
Muay Thai is the kickboxing style most commonly used in professional Mixed Martial Arts (UFC) style competitions. It is known as the "Art of 8 Limbs" because it allows use of punches, kicks, elbows, and knees—making it the most versatile and effective striking system on the planet. Even better, it is a great workout and not boring—this motivates people who normally hate going to the gym and gets them working out!
It's time for bi-annual reviews at Reddick, Boseman & Kolstad. Lucca gets good news while Maia has some mixed reviews. Diane gets a call that Kurt has been in an accident. A former client, Dylan Stack, returns. Henry meets with the Department of Justice but isn't offered the deal he was hoping for. He reaches out to a mysterious old friend for help. The firm finds out about a potential attack on the power grid and goes to the DOJ looking for an immunity deal. Things go awry when Lucca is arrested. Maia wants to be more assertive so she picks a partner to shadow for the day. Colin tries to resign but ends up being promoted. Marisa works with Jay to find the real person behind the cyber terrorism. Jay continues to be impressed by her investigative skills. Mr. Staples returns to cause more destruction. The city of Chicago has a blackout. Maia, Lenore and Henry enjoy a last meal together as a family, at least for a while. Diane and Kurt reconcile. Maia's dad flees after agreeing to a 35 year plea deal and Maia is arrested in connection with the ponzi scheme.
As a veteran fighter, the 6-1, 265-pound Jackson has a painful admission to make. "I suck at jumping rope for some reason," he claimed. Perhaps it's the volume that challenges him, as his coach will have him doing anywhere from three five-minute rounds to 10 five-minute rounds, "depending on how pissed he is at me." To put the latter into perspective, a Bellator title match lasts for five five-minute rounds (normal matches are three rounds), so 10 five-minute rounds of jumping rope is double the time of a fight. Obviously, jumping rope helps fighters with their conditioning, but Jackson credits the age-old training method for improving his agility and footwork as well.
Before you look at the training sessions themselves, lets look at the way I structure my strength phase. First of all, you will not see any sledgehammers, battle ropes, tire flips, or training with a gas mask or snorkel. It doesn't mean I don't see a place for these (maybe apart from gas mask and snorkel - as these have no place in my sessions). We do use tires and ropes, however I use them more during the power and endurance development, which happens closer to a fight.
I trained 6 years. I never had much stand up but my jiu-jitsu was pretty good. That being said, size and strength matters. A guy 30 lbs heavier than me and fairly strong is going to give me a hard time. I knew guys who had jiu-jitsu beyond where the other guys size and stregnth mattered but this is very high level and it takes years of mat time to get there. After some training though a guy your weight and strength with no training will have no chance against you.
I'd started putting together a weight routine to go with my MMA training and I'm surprised how similar it is to this. What I was going for was based more on stronglifts / starting strength however, If you woulnd't mind giving opinions on it. It was one of the AxBxAxx style routines, with two of the x being martial arts training. So week 1 would be AmBmAxx week 2 BmAmBxx