Alex Edmonds, PhD, BCB, is currently an associate professor of research at Nova Southeastern University in Davie, Florida. He graduated from Florida State University and received his doctoral degree in Educational Psychology with a minor in Statistics and Measurement. Over the years, Dr. Edmonds has applied his knowledge of research design, measurement and assessment in both field and laboratory examinations. He has published extensively in a variety of areas such as research design, psychophysiology and sport psychology. Prior to graduate school, he was a strength and conditioning coach working with professional athletes in football, track, and boxing. He then combined his passion for the sports with the field of psychology making it the emphasis of his graduate work. While in graduate school, he conducted his field work with the track and field team at Florida State and started using biofeedback for research and practice during this time. He has utilized biofeedback extensively with various types of athletes for performance enhancement, as well as stress-regulation techniques. Dr. Edmonds is certified through the Biofeedback Certification International Alliance in general biofeedback.
The high profile of modern MMA promotions such as UFC and Pride has fostered an accelerated development of the sport. The early 1990s saw a wide variety of traditional styles competing in the sport.[72] However, early competition saw varying levels of success among disparate styles. In the early 1990s, practitioners of grappling based styles such as Brazilian jiu-jitsu dominated competition in the United States. Practitioners of striking based arts such as boxing, kickboxing, and karate, who were unfamiliar with submission grappling, proved to be unprepared to deal with its submission techniques.[73][74][75][76][77] As competitions became more and more common, those with a base in striking arts became more competitive as they cross-trained in styles based around takedowns and submission holds.[77] Likewise, those from the varying grappling styles added striking techniques to their arsenal. This increase of cross-training resulted in fighters becoming increasingly multidimensional and well-rounded in their skill-sets.
I enjoyed your views on this. I am a very strong 5'8″ female 170lbs I am a hell of a street fighter/boxer I would love to be more creative such as mma, problem where i live not alot options. Fighting has always been a goal of mine. I was very very fit after 2 kids I am trying get toned again. Training is very helpful again not alot options where I live currently. And yes I agree women love to see violence I don't just enjoy watching. It's a great learning skill for me. I was always told women can't so anything,but I have proven over amd over again this isn't true. Do you have any suggestion on home training without tons equipment that would be great for someone like me? And I see there is many ignorant people on this site. Haha 5 foot tall fighting a women my size and skill wouldn't do no justice with why ever training she has it would be ignorant of her to raise her hand to anyone. I have fought men and I wouldn't suggest she involve her self in suckle stupidity she could end up dead or hospital. I had my jaw broke by boxing with a very well trained built man girl walk away go anger management!
6) Training MMA fulfills mans need for physical expression aka violence. We don't want violence in our daily lives but we still yearn for physicality. We all get pumped up seeing fights in movies or TV or when we hear about someone who was accosted by thugs and kicked the crap out of the them. Training MMA is a perfect middle ground. You can train (or fight) in controlled areas and release aggression with no threat of repercussions, jail time, murder etc..
"If you are a small man or are a woman and want the skills to fight off an attacker, my testimonial is a must read. I'm 5'7″ and weigh 140 pounds. I'm a small guy. In fact, my frame is very similar in size or smaller than many women. The beauty of MMA and Brazilian Jiu Jitsu is that size doesn't matter. I can defend myself in stand up punching and kicking situations, and take the fight to my opponent if needed. I now know that Judo throws and takedowns are easier for a shorter person because your center of gravity is lower and you can get under your opponent easier. If things go to the ground, I can submit or choke out an opponent who has 100+ pound weight advantage. Once on the ground everything equals out, and with training, you have a huge advantage. Your opponent will be a fish out of water. How can this be? MMA and Brazilian Jiu Jitsu (BJJ) aren't dependent on athleticism, strength or fitness. You use your brain, not brawn, and the laws of physics (leverage) to defeat your opponent."
In Ancient Greece, there was a sport called pankration, which featured a combination of grappling and striking skills similar to those found in modern MMA. Pankration was formed by a combination of the already established wrestling and boxing traditions and, in Olympic terms, first featured in the 33rd Olympiad in 648 BC. All strikes and holds were allowed with the exception of biting and gouging, which were banned. The fighters, called pankratiasts, fought until someone could not continue or signaled submission by raising their index finger; there were no rounds.[11][12] According to E. Norman Gardiner, 'No branch of athletics was more popular than the pankration.'[13] From its origins in Ancient Greece, pankration was later passed on to the Romans.[14]
The American Airlines AAdvantage program benefits travelers based in cities throughout the United States, such as New York City, Los Angeles, Miami, Chicago and Dallas, who fly to destinations around the world. As an AAdvantage member, you'll earn miles and Elite Qualifying Dollars (EQDs) for every American Airlines, American Eagle and codeshare flight operated by other airlines. You'll also earn award miles and EQDs for flights on Alaska Airlines and affiliated partner carriers through American Airlines' extensive oneworld frequent flyer network, which includes Qantas Airways, British Airways and Qatar Airways. Additionally, members will accrue Elite Qualifying Miles (EQMs) and Elite Qualifying Segments (EQSs) to apply toward achieving elite status. What's more, you can collect miles for everyday purchases if you use any of the Citi / AAdvantage credit cards or AAdvantage Aviator MasterCards. And thanks to American Airlines' relationship with numerous car rental companies, hotel brands and cruise lines, you can also earn AAdvantage miles on a variety of travel expenses.
Ministry of Youth Affairs and Sports (India) has not recognized Mixed Martial Arts as a sport in India. But the sport is growing fast and the Sports Ministry has given direct permission to host events to the biggest and oldest MMA Organization in the country - the All India Mixed Martial Arts Association (AIMMAA).[225] AIMMAA is also the sole representative of the Global Mixed Martial Arts Federation in India.
Strength and conditioning sessions are supporting sessions to all other training. If because of your training the athlete is so sore for a couple of days that they have to miss their fighting practice, you did fail as a trainer. It may happen that you want to increase the intensity of your strength and conditioning sessions, but always make sure it does not conflict with the fighting practices.
Weight training or resistance training used intelligently, can be used to enhance these athletic characteristics. Because all athletes have individual needs, a generic program, like this one below, will need to be modified for the style of fighting, age, goals, facilities available and so on. However, here's a weights program, starting out, that you can use to set yourself up for martial arts competition fighting.
If you want to learn MMA in Denver and the Front Range, the Easton academies should be your first stop. There's a reason the pros choose us! We offer the best martial arts training in the area, with experienced, professional instructors who will teach you how to dominate in the cage. Easton MMA is a well-rounded program, which will give you a solid range of techniques.
Is that even possible for the average guy or gal? I say yes!  Wait a second…. What's that you say? You only have a couple Kettlebells and your back yard? You don't own a heavy bag nor do you have access to an octagon. Well, guess what? Today is your lucky day! I've devised a UFC / MMA "inspired" Workout for members of Rich Man's Gym and it's progressive, which means you can incorporate this into almost any fitness level. 

"The lady came to me, bless her soul, because I said a few unchoice words to her. But with respect. She came to test me at 12 a.m. on Super Bowl weekend. Knowing the reason I was in Atlanta was probably for Super Bowl. And I had some appearances that I was supposed to be at. I had an event with [NFL player] Devonte Freeman and Meek Mill I was supposed to be at, an event with Ludacris and an event with Snoop Dogg. And I was in the hotel waiting on her to come in 45 minutes of traffic to test me. So, she tested me around 1 a.m. And I missed those events. So I asked her, 'Why can't you test me in the morning? I'm gonna be here.' [She said,] 'Oh let me call them and ask them if I can test you in the morning.' They said, 'No, I gotta test you now.' Why in the hell didn't you test me earlier today? 'Oh I had an event I had to go to.' I have an event I have to go to that I'm missing money because I'm supposed to be there. She said, 'Oh, I can meet you there.' I said, 'No, you can't get in, you can't get on the list.' So I had to wait there and she had to test me at 1 a.m. And I was not happy." h/t MMA Fighting
Since the UFC came to prominence in mainstream media in 2006, and with their 2007 merger with Pride FC and purchases of WEC and Strikeforce, no companies have presented significant competition,[58] and the UFC is regarded as having most of the top ranked talent.[59] Fighters usually get contracts in the UFC after competing successfully in other MMA promotions from around the world.
Remember, concepts of deliberate practice need to be applied based on the primary purpose of the shadow boxing in that moment. As Davis stated, it is common for boxers to use shadow boxing to warm up and cool down. All mixed martial artists should take a page out of the boxers training regimen by at least embedding this powerful training technique into their daily warm up and cool down. Those that do will take their striking skills to the next level.
Is that even possible for the average guy or gal? I say yes!  Wait a second…. What's that you say? You only have a couple Kettlebells and your back yard? You don't own a heavy bag nor do you have access to an octagon. Well, guess what? Today is your lucky day! I've devised a UFC / MMA "inspired" Workout for members of Rich Man's Gym and it's progressive, which means you can incorporate this into almost any fitness level.
The Delta SkyMiles program is convenient for frequent flyers based in United States cities like Atlanta, Detroit, Los Angeles, Minneapolis and Seattle, and for passengers who often travel to and from New York City. Delta Air Lines operates more than 15,000 flights each day to 1,000-plus destinations across more than 50 countries. By becoming a SkyMiles member, you'll earn miles based on the amount you pay for your flight with Delta, Delta Connection or Delta Shuttle; you can also earn miles for flying with any of Delta's multiple partner airlines, including KLM, Air France and Virgin Atlantic, among others. Those miles can be redeemed for free air travel on any participating airline or cashed in for cabin upgrades, unique experiences (such as concert tickets) or items for sale at the SkyMiles Marketplace. When you fly with Delta, you will also earn Medallion Qualification Miles, Medallion Qualification Segments and Medallion Qualification Dollars, which will help you gain access to a variety of perks through the Delta SkyMiles Medallion elite membership program. You can also earn miles on everyday purchases if you've signed up for a Delta SkyMiles credit card by American Express.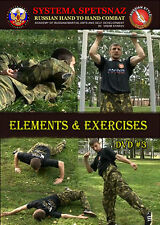 "The atmosphere is the biggest thing that drew me to this place when I first came and visited. The people were respectful and were there to learn. The classes are taught in a way that I find most effective for me to learn by presenting a problem and providing a potential solution to that problem. Also emphasis on position really helps to build a patient mindset that is needed while grappling to help avoid injury to your partner or oneself. All the instruction I have received here at the Cove has been top notch. As far as training partners go all those who train regularly during the day classes (Monday and Wednesday) are great. They all encourage me and help me learn the finer points of the technique that is taught that day. If your goals are self-defense, fitness, competition or just for fun Warrior's Cove will give you a place to meet those goals. The Cove gives you a great place to learn in a safe environment that encourages learning and hard training that will get you to the goals that you set for yourself. I would recommend Warrior's Cove to anyone looking for Martial Arts training."