I call it the "complex" inchworm because it's really a combination of a few movements. Start with your feet together and bend from the waist as you reach your hands to the ground. Perform an 'inchworm' movement by walking your hands out until you are in a push-up position. From here, rock your body back slightly and jump your feet up to the outsides of your hands.  Sink your butt down as low as you comfortably can for a great groin stretch, and then raise one arm overhead as high as possible, trying to draw your arm back so that it is in line with your ear. Lift the other arm in the same fashion and stand up. Lower your arms and repeat the whole sequence for five to six complete repetitions.
Adrian, Thanks for reaching out. After watching and dealing with full time fighters for many years, I personally think that you are smart for having a full time job. Most of the full time guys struggle with finances and consistency, so youre ahead of the curve. Do you train every evening? What is your current goal? Are you training for a fight or a tournament?
Tip– An important component of deliberate practice is to continually receive performance feedback. So watch yourself in the mirror for immediate feedback, and film yourself shadow-boxing and working the bag. Spend some time with your coach reviewing video will allow you to make any necessary corrections based on the feedback from the coach. Accept the feedback and integrate it into the practice, then get back to shadow-boxing.
So many great articles Joel full of information that I would probably not have been able to decipher for several yeas. Cheers for making my work easier. I am a physiotherapist and have worked in professional soccer for several years in England and so much like you say that even at the elite level there is a lot of ineffective training methods been used I tend to agree just from my experience. Keep up the great work and when will the new book be out?
However, in the same period of time, America has seen alarming spikes in registered hate groups across the board, especially racially divisive hate groups, such as white nationalist and separatist groups. 2015 was dubbed "The Year of Enormous Rage" by the Washington Post. The values of fascism have been increasingly validated in the public and political spheres. 

While most fighters use ground-and-pound statically, by way of holding their opponents down and mauling them with short strikes from the top position, a few fighters manage to utilize it dynamically by striking their opponents while changing positions, thus not allowing their opponents to settle once they take them down. Cain Velasquez is one of the most devastating ground strikers in MMA and is known for continuing to strike his opponents on the ground while transitioning between positions.[127] Fedor Emelianenko, considered among the greatest masters of ground-and-pound in MMA history, was the first to demonstrate this dynamic style of striking in transition. He was striking his opponents on the ground while passing guard, or while his opponents were attempting to recover guard.[128][129]
Other fighters may use the clinch to push their opponent against the cage or ropes, where they can effectively control their opponent's movement and restrict mobility while striking them with punches to the body or stomps also known as dirty boxing or "Wall and Maul". Randy Couture used his Greco Roman wrestling background to popularize this style en route to six title reigns in the Ultimate Fighting Championship.[142]
"High resistance intervals" is a name I came up with to describe a particularly effective interval method aimed at improving the endurance of your most explosive fast-twitch muscle fibers. Although the endurance of these fibers will never be to the level of slow-twitch, it's still possible to make large improvements in their endurance with the right type of training. The longer these explosive fibers can work before they fatigue and force you to slow down, the better your ability to maintain your power throughout a fight will be.
Most styles have been adapted from their traditional forms, such as boxing stances, which lack effective counters to leg kicks, the Muay Thai stance, which is poor for defending against takedowns due to its static nature, and Judo or Brazilian Jiu-Jitsu techniques, which must be adapted for No Gi competition. It is common for a fighter to train with multiple coaches of different styles or an organized fight team to improve various aspects of their game at once. Cardiovascular conditioning, speed drills, strength training and flexibility are also important aspects of a fighter's training. Some schools advertise their styles as simply "mixed martial arts", which has become a style in itself, but the training will still often be split into different sections.
While mixed martial arts is primarily a male dominated sport, it does have female athletes. Female competition in Japan includes promotions such as the all-female Valkyrie, and JEWELS (formerly known as Smackgirl).[145] However historically there has been only a select few major professional mixed martial arts organizations in the United States that invite women to compete. Among those are Strikeforce, Bellator Fighting Championships, the all female Invicta Fighting Championships, and the now defunct EliteXC.[citation needed]
At 6 a.m. every training day, Mosley begins his work at the track. But instead of pushing through a trudging run, he varies his cardio workouts by doing intervals, which are a key way to train your body and increase stamina. Intervals are short bursts of running, interspersed with longer runs. For example, you might sprint for 30 seconds at a high-intensity pace, then run at a more moderate pace for 3 minutes, then perform another 30-second sprint. Click here for 3 Interval Workouts that will whip you in to shape.
The firm is contacted by a student Dominika, who fears she is being deported to Russia because she is one of the prostitutes from the golden shower tape mentioned in the Steele dossier, and her existence would prove that Vladimir Putin has compromising material on President Trump. Meanwhile, Maia and Lucca bend ethical rules to support Craig's lawyer, but even with coaching he proves too inept to get the job done. When a white supremacist becomes the Republican Congressional candidate for Illinois's 1st congressional district, greater attention falls on Colin's campaign to become the Democratic candidate. The Democrats are concerned that Colin's prosecutorial history appears racially biased. Lucca suggests he uses an investigation into police corruption to overturn several black convictions and change his statistics, and as a result Craig's sentence is vacated. The FBI offer Dominika a deal, allowing her to stay if, she admits the tape is a fake.
SPARology™ uses unique and cutting edge methodology that teaches School Owners, Instructors and Coaches how to design and implement safe, fun and effective sparring/fighting in a structured, step-by-step protocol. To become competent at sparring/fighting, students need to spend time actually sparring. However, when real contact begins, the attrition rate for school and gyms nation wide is around 80%. With that problem in mind, SPARology™ structures classes in a "scaffolded" fashion - a way that limits the level of contact and progressively adds more resistance as the athlete starts to develop targeted skill sets. By this method, students have time to develop with confidence and reduced frustration.
One of the main keys to performing reactive power intervals correctly is selecting the right exercises for the method. Exercises that are commonly used for plyometrics like hurdle, box jumps or broad jumps, medicine ball throws into a wall, explosive push-ups and pull-ups, etc. are the most appropriate for this form of interval. The primary requirement is that the working muscles are actively stretched under load and then rapidly recoiled to produce maximum force.
Create a weekly schedule to establish a personal routine. Plan your workouts at least a week in advance, evenly spacing strength training, cardio, and rest days apart to give your exercising schedule variety. Intersperse days focused on your personal strengths with days focused on weaknesses to challenge yourself evenly throughout the week and prevent burnout.
"When I moved to the United States from Russia in 1989, I had already trained in the martial arts for 17 years. I started looking for a school with a clean workout area, personalized training, high moral standards, qualified instructors and, most of all, quality people with which to train. However, during my search, I began to wonder if I would find a school I could belong to. Eventually, a friend told me about the Warrior's Cove, and I agreed to go take a look. Twenty minutes into class I was on the edge of my seat trying to see every move and catch every concept! Needless to say, I was a proud member of the best school in the area by the end of the hour!"
Marsden also adds that this type of bodyweight circuit is inherently flexible, so feel free to mix up the exercises as you wish. He just has one word of caution: "Feel free to change up the movements, but be cognizant of varying the exercises to maximize heart rate changes," he says. "By this I mean don't do three high-intensity movements before ending with two rounds of lower-intensity planks and flutter kicks." Rather, switch back and forth between higher- and lower-intensity exercises when planning your bodyweight circuit.
Directions: Grab a pair of dumbbells. Start in a pushup position with your hands on the dumbbells. Complete two pushups. While in the "up" position, row one of the dumbbells to the side of your ribs. Place it back on the ground, then do another pushup. Repeat this step; only row with your alternate arm. Next, jump your feet toward your hands; clean and press the dumbbells. After, bring the dumbbells to waist-level and squat down until you can rest the dumbbells down, slightly in front of you. Jump back into pushup position.  
What is it? The literal Hebrew translation of Krav Maga is "battle contact" and we can't think of a better description. It was developed by the Israeli Defense Force to be used in real-life combat situations. In addition to punches, kicks and throws, it teaches real-life scenarios like how to disarm an attacker. Rubber knives and guns will make appearances.
"I began training at the Warrior's Cove after being introduced to the Army Combatives Program while preparing for a deployment to Iraq. I found the instruction at the Cove to be much more technical and in-depth that what the army could provide. My initial goal was to begin competing in grappling tournaments, which I was able to do after about a year of training. I was not very interested in the striking aspect at first, since I thought actual sparring and competing in mixed martial arts would be too intense for me. However, since Mr. Arnebeck incorporates complete striking and mixed martial arts training with the jiu-jitsu program, I was able to learn them both at the same time in an effective manner without feeling out of my comfort zone. Soon I felt that I would be comfortable competing in mixed martial arts, so I took my first professional fight after 2 years of training at the Cove and I have not stopped competing and training since. I am currently an assistant instructor at the Warrior's Cove and I enjoy being able to share the knowledge I have acquired over the past 4 years with people who are as excited to train and to learn as I am. Thank you Mr. Arnebeck and all of the great training partners at the Warrior's Cove!"
Knowledge defeats ignorance, and philosophy is the area of study for those who love the pursuit of knowledge. Philosophy requires us to ask complex questions, questions whose answers can provide us with a better understanding of our world and ourselves. The knowledge gained in this pursuit, in turn, allows us to better understand issues like racism.
I know this might sound trivial but its worth mentioning to a beginner who wants to survive and hopefully win a street fight. Keep your chin slightly angled down when you assume any type of fighting stance. This placement will initially seem strange to you but its what every boxer, kick boxer and mma fighter will do when they square off with an opponent. Lowing your head and chin make you a more elusive target and also helps minimize direct strikes to your eyes, nose, jaw, chin and throat. However, avoid forcing your chin down too low during the fight. This will inhibit the mechanical fluidity of your tools and techniques and ultimately slow you down during a street fight.
Carl Reddick returns to the firm and immediately starts criticizing how Adrian and Barbara have been running it. An old friend needs help with an eviction and Diane steps up. Lucca and Colin make plans to meet at an art gallery where they run into an unexpected female. What was supposed to be a simple eviction goes in a completely different direction when Diane shows up at Paul Johnson's door and he makes some shocking allegations. Shortly thereafter, his attorney contacts the firm. Marissa helps Jay investigate the allegations and finally wins him over. Henry tries to talk to Maia, calling her and Amy multiple times and even showing up at the office. The two of them finally get worried and rush off to find him. Lucca joins Colin at a birthday party. Things get complicated fast and Lucca bolts, as she tends to do. Maia is upset when Henry ends up in the hospital and Lenore shows up with Jax. Diane continues to go toe-to-toe with Paul's attorney until Marissa and Jay find the evidence they need to expose him. The firm votes on who should be the managing partner – Carl or Adrian. Lucca makes a decision about her relationship with Colin.
In general, the injury pattern in MMA is very similar to that in professional boxing but unlike that found in other combat sports such as judo and taekwondo.[170] The most commonly injured body region is the head (66.8% to 78.0% of reported injuries) followed by the wrist/hand (6.0% to 12.0% of reported injuries), while the most frequent types of injury were laceration (36.7% to 59.4% of reported injuries), fracture (7.4% to 43.3% of reported injuries), and concussion (3.8% to 20.4% of reported injuries).[170] The frequency of impact to the ear and low utilization of ear protection leads to a high frequency of perichondral hematoma that can lead to cauliflower ear.[178] 

Demetrious 'Mighty' Johnson, makes his ONE debut on 3/31 in Toyko vs. Yuya 'Little Piranha' Wakamatsu in the quarter-finals of the ONE Flyweight World GP, and explains why he fights: "Martial arts taught me hard work pays off. I've been training since I was 18 years old in martial arts and it has been able to give me a life that I could have never imagined. I was able to travel to Asia, I was able to give my wife and kids a life that I did not have, and to put my kids [through] college. That means the most to me. I met my wife, Destiny Johnson, at Red Lobster. She was a server while I worked as a cook, and after giving her my number, our story took off from there. Through our love, we now have three beautiful children, and I love them to death. They are my whole world. The only reason why I keep going is my family and, obviously, the competition to prove that I'm the best in the world. But it's just a fight, just to prove who is better." h/t Yahoo.sg
"This is 70% of the entire plan. I can work out religiously, but if I'm not eating clean, I'm wasting my time. I eat five small meals a day that consist of protein, good carbs, and veggies. No cheat meals except once on Sunday. Here is a sample day of meals (accompanied by one gallon of water per day) that will get me into lean and mean fighting shape."
Studying history, you can learn to identify patterns that define racist behaviors, and recognize these patterns in the present. You can see how racist rhetoric and actions have shifted over time, and how they continue to exist and affect us today. This insight will provide you with an understanding of how to better fight these patterns, and how to make racism a thing of the past, a subject of history.
NOTES & REMINDERS AT THIS POINT: #1. Use your head, not your ego when selecting the Kettlebells you are going to use for this workout. #2. Excellent form before volume please! Meaning, make sure the correct form, execution and function of the exercise takes center stage over how many reps can you knock out. Again, leave your ego in the car or the locker room, not on the mat. Savvy? #3. If you are not familiar with the how to's of the exercise, do not wing it, go see a trainer! PERIOD!
Clover don't listen to any of these guys. I actually do Jiu-Jitsu and there are girls in the class and they love it. When I first started smaller weaker guys who knew the right techniques would be able to choke me out. Now I do the same to big guys that don't know what there doing. At your size you may not be able to throw or push alot of people but you can still trip them. This is why you should learn some Judo as well. Look up judo leg trips on youtube. And then once you get them to the ground a leg choke is the way too go. Your legs are probably still stronger than most guys arms.
The training has been going great and your athlete is responding well to the sessions. All is going according to the plan. Then one day, the day you have planned a heavy session, the fighter comes in completely battered and says he just did a heavy sparring session, as he had to help his friend, who is getting ready for a fight. How many times has a similar scenario happened to you? Would you even consider sticking to your program on such a day? The answer is that you have to adapt. Sometimes the fighters come to you and their bodies are completely broken. Your job is to build them back up, not to exhaust them even more. You still need to remember about your goal, however. So whatever you do on the day has to contribute to the goal itself. 
Technical decision: in the unified rules of MMA, if a fighter is unable to continue due to an accidental illegal technique late in the fight, a technical decision is rendered by the judges based on who is ahead on the judges' scorecards at that time. In a three-round fight, two rounds must be completed for a technical decision to be awarded and in a five-round fight, three rounds must be completed.
I have come a long way since my first week and am now (11-15-04) a 3rd degree white belt on my way to my gold belt. I can't wait to have enough experience to make it to gold so that I am able to start the submission moves. I already feel so much stronger and well balanced. My asthma has also been tamed to the point where I'm barely using my inhaler. Thanks to Warrior's Cove I have a new found confidence in myself and the art and I know that I will actually 'earn' my way to new ranks. I'd rather be a white belt at Warrior's Cove than a higher rank anywhere else. Thank you…"
Base your caloric consumption on your daily workout. On workout days, you'll need more calories from carbs and protein to keep your body going. Plan fuller, more protein-packed meals on workout days and lighter meals on your rest days. Matching your diet to your caloric needs will help keep your body fueled and able to power through tough workouts.
Adrian, Thanks for reaching out. After watching and dealing with full time fighters for many years, I personally think that you are smart for having a full time job. Most of the full time guys struggle with finances and consistency, so youre ahead of the curve. Do you train every evening? What is your current goal? Are you training for a fight or a tournament?
Jeremy Pacatiw has represented the Philippines inside the Brave cage in Brazil, India, Morocco, and Pakistan, and is excited to be coming home, as the world's only truly global mixed martial arts organization lands in Manila: "I learned a lot in this sport. The discipline, attitude, mental toughness, humility. All of those things changed my life. It changed the way I view life and my way of life as well. Now I'm able to support myself, help my parents, buy my own things. I want to inspire others through sport. I want to show the youth that all things are possible. I feel like I need to be a good example for the next generation and I think that starts with respect. ... I always took my losses as a success, because I've learned a lot from them. They give me motivation, they're a stepping stone to my eventual success."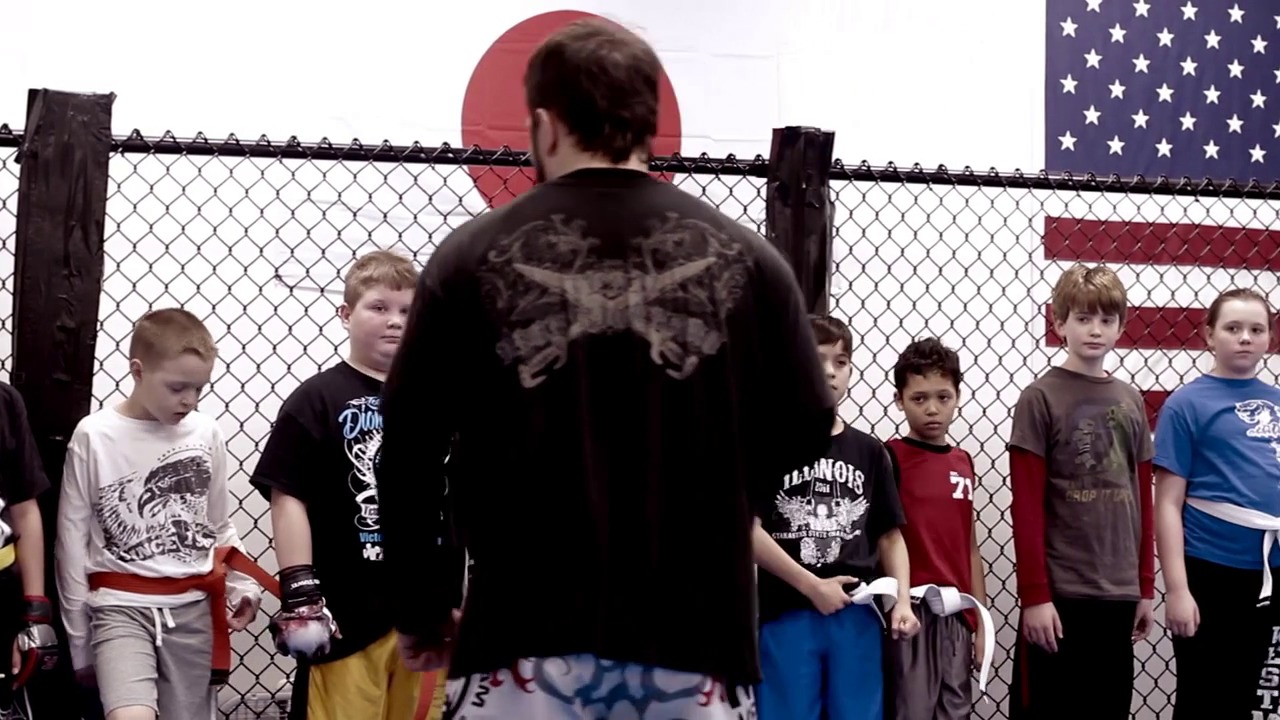 Studying and writing fiction, non-fiction, and poetry gives us insight into issues and situations that we may not otherwise be able to understand. Literature gives us a deep, direct connection to the human soul, and can move us in ways that other mediums cannot. Studying rhetoric lets us understand the deeper implications of the language that is being used all around us, dictating how we represent ourselves, each other, and the issues that matter most to us.
Muhammad Ali vs. Antonio Inoki took place in Japan in 1976. The classic match-up between professional boxer and professional wrestler turned sour as each fighter refused to engage in the other's style, and after a 15-round stalemate it was declared a draw. Muhammad Ali sustained a substantial amount of damage to his legs, as Antonio Inoki slide-kicked him continuously for the duration of the bout, causing him to be hospitalized for the next three days.[31] The fight played an important role in the history of mixed martial arts.[32] In Japan, the match inspired Inoki's students Masakatsu Funaki and Minoru Suzuki to found Pancrase in 1993, which in turn inspired the foundation of Pride Fighting Championships in 1997. Pride was acquired by its rival Ultimate Fighting Championship in 2007.[33][34]
Julius Lester – Lester is a man of many talents. As an academic, he taught at the University of Massachusetts Amherst in African-American Studies, English, Literature, and Judaic Studies for 32 years. Lester has also authored 44 books, 31 of which are children's books that focus on black protagonists and black life in America. He is also a widely published essayist, folk musician, and photographer.
The idea might sound insane to some people: You're going to pay money so you can go to a place every couple of days and get beat up. But, joining up to study a martial art can be extremely rewarding for your fitness and your overall well being. Picking the right system to study is crucial if you're going to enjoy yourself and, ultimately, stick with it. Here's a quick guide to help you figure out which one is right for you. And this list is just a start. There are plenty of other areas of study out there to explore, but these seven are likely the easiest to find.